Daliborovo Granje are a 4 man psychedelic/experimental/post rock band from the Međimurje county in Croatia formed in 2014. The name of the band is a Croatian term meaning Dalibor's Branches – Dalibor being a common Croatian name, and branches as in tree branches.
The band strictly plays instrumental music, which is heavily influenced by various world music melodies (oriental, balkan…) combined into the standard post-rock / psychedelic rock genre, with the addition of various other genres like surf rock or stoner rock, although they don't like to be put in boxes/categories and just want to play the music they feel like playing at the moment. Jams are also a very big part of their musical everyday life, many of which have been uploaded to Youtube, and a lot of their songs come from jams which are later modified and exactly rehearsed.
In 2015 they released a self titled debut studio album (Daliborovo Granje 2015) which they recorded and mixed by themselves in a mystic garage in the suburbs of their hometown Čakovec. The band's philosophy and aspiration has always been towards independence – in playing, recording, mixing, mastering and creating artwork. The second studio album released in November 2020, titled Hainin (a turkish word meaning traitor or renegade) was also recorded by the band in 2019, although they were forced to abbandon their mystic garage and move to a new location – a magic barrack. This time the mix and master was left in the good hands of Leonard Klaić, who upgraded the sound from their first album.
Daliborovo Granje biography | Last.fm
Members
Gitara – Filip Toplek
Gitara – Alan Horvat
Bas – David Lesjak
Bubanj – Andrija Munđar
Truba – Tomica Oskoruš
Discography
Hainin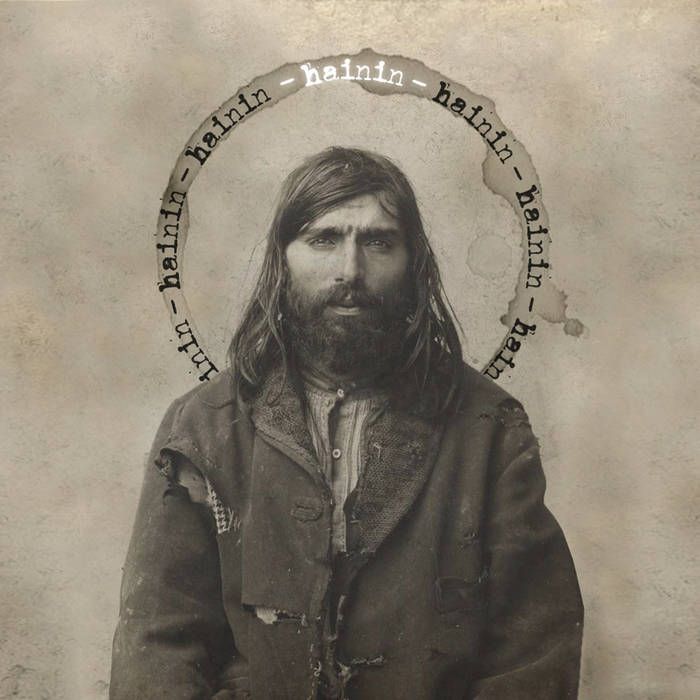 1.Mehana 07:24
2.Ak-maknadi 03:50
3.Hainin 04:22
4.Izgubljena 05:25
5.Žal 04:15
6.Sjenka u Mehani 04:24
7.Na putu za Stakleni Grad 05:00
8.Kača 04:44
9.Haloperidol 08:00
about
"A ko noću ide bez fenjera, zna se – lopov je i hainin."
Milosav Popadić
credits
released November 27, 2020
Drugi studijski album, snimljen krajem 2019.
Snimano: Barake Čakovec by Daliborovo Granje
Mix & Master: Leonard Klaić
Artwork: Daliborovo Granje
Gitara – Filip Toplek
Gitara – Alan Horvat
Bas – David Lesjak
Bubanj – Andrija Munđar
Truba – Tomica Oskoruš
E-mail:
daliborovogranje@gmail.com
Facebook:
http://www.facebook.com/Daliborovo-G…
Soundcloud:
soundcloud.com/daliborovo-granje
All rights reserved.
DZ 048 // (P) & (C) 2020.
Dosta♡a Zvuka
Daliborovo Granje (2015)
1.Put Za Dar Al-Ghurut 08:51
2.Evlad 03:16
3.Klaunska 03:35
4.Ne Si Go Prodavaj Koljo Ćiflikot 07:06
5.Skurjeni Bas 05:45
6.Ćiškapu 05:26
7.Ljubav Se Ne Trži 02:59
8.Jal 04:37
9.Est Dajena 06:40
10.Kiša 03:32
credits
released November 1, 2015
Music | Daliborovo Granje (bandcamp.com)
Reviews
Hain's
2020
/
0 Ratings
Released November 2020
Format
Albums
Kind of Alternative Rock/Psychedelic Rock/Post-Rock/Experimental Rock/Instrumental Rock/Progressive Rock
Added Tuesday, 09 February 2021
Genre Pop-Rock
Length 47:24
Number of discs 1
Edition date November 2020 Country Croatia Sound Delivery Catalog
Number DZ 048 Edition details published: 27.11.2020.; mix and master: Leonard Klaić; filmed: late 2019 – Barake Čakovec by Daliborovo Granje
TagsDelivery of SoundLeonard KlaicDalibor branches
Review (review)
The relatively rich domestic ethno/world/folk scene (whatever you like to call it), with the established names Kries, Dunja Knebl, Lidija Bajuk, Cinkuši, Afion, Legen, enriched with their concoction blend of purely instrumental ethno psychedelia/post/prog rock by guys from Međimurje, namely from Čakovec. Insisting on placing their musical adventures in the given categories is not the happiest solution for the simple reason that they entered them with a profiled character whose result is their uneasy distinctiveness created on the basis of conflicting, almost principledly incomparable musical compartments, in fact the best chosen way to get out of anonymity and establish solid positions in a colorful and unpredictable domestic rock circus. And there is only one condition to do that. The byproduct emerged from such premises must be honest, which is without a doubt in the case of Dalibor's Branch.
The stable reinforcement of their compositions is based on an electrical component (two guitars, bass, drum) appropriate to the usual rock lineup and dominates their cheerful, cheerful melos with the influence of orient, Balkan rhythmic spices (seventh-eighth measure "patented" by Vlatko Stefanovski and society) with the expected addition of local color enhanced by the sounds of trumpet. Psychedelic vistas (in principle calmer notes) should manifest a sadder, more melancholy side of stories from the people (listen to "Al-maknadi" which, irresistibly, reminds me of the Israeli ethno band Esev Bar).
The title "Hainin" (synonymous with traitor, outlaw, thug) is a solid proof of the irresistibleness of their rhythms, along with "Lost" and "Shadow in the Mechana" best manifests their musical philosophy.
The envelope itself is absolutely in the service of the name of this album, it contains a photograph of a man from an Austro-Hungarian prison from the early 20th century. The band is interested because of his gaze in which repentance is manifested (a convenient parallel with Raskoljnikov), the repentance experienced by Hainin for his misdeeds.
The spectrum of their notes that do not have a minimalist approach, raises interest in repeated listening, the urge to move, perhaps because they have not left the use of base rock instruments in the past, adding their spices to them.
All of the above does not imply that their music has stepped into unexplored waters, in my humble taste it represents a desirable contribution to the domestic scene. In any case, the next action of this band should be given well-deserved attention.
The band was formed in 2014, the first album "Dalibor's Branches" was released a year later, and they are composed of: Alan (guitar), Fićo (guitar), Dado (bass), Dras (drums), and Tomica as a guest musician on trumpet.
Zagreb audience had the opportunity to listen to them in 2018 in Močvara.
Đorđe Škarica
Hainin – Daliborovo granje (soundguardian.com)
Impressive Croatian band of post rock instrumentals, using layered textures of psychedelic, stoner, surf, experimental, against a background of oriental and balkanic rhythms.
Founded in 2014, Dalibor's Branch released an album with the same name "Dalibor's Branch" from 2015. The album was recorded and produced by the band members using the DIY method in a mystical garage hidden in the Čakovec jungle. The album, which permeates 10 original songs, is immersive, melodic, psychedelic, intense, compact and plays with an impressive virtuosity paying attention to each tone, tact with harmonized arrangements in a soundscape of which the elements of Arabic are clearly manifested and performed with mastery.
In November 2020, the album Hainin is released, with nine melodies, showing a prominent bass, a percussion in both themes, full of distorted, high-pitched, precise, noisy riffs maintaining Arab roots, with details of strings and immersive wind.
Their melodies are very well structured, refined, technical, in a smooth and oscillating cadence, with magnificent fingerings and supreme creativity in chords and arpeggios, these performed with a sensibility and impactful experience.
His work provides a glimpse at the ends of the universe in its diversification of styles rooted in a contemplative desert setting.
Excellent work, I recommend
Aryon Maiden