Silesian band founded by ex-members of Heath.
Complex instrumental pieces are full of heavy, post-metal fragments gently contrasted by sensitive, melodic passages. Throughout expressing images of emotions, experiences and considerations, music provides decidedly personal character and unique sound.
November Might Be Fine are:
Bartosz Walter – guitar
Iwo Nowak – bass
Piotr Szwarnóg – drums 
Discography
South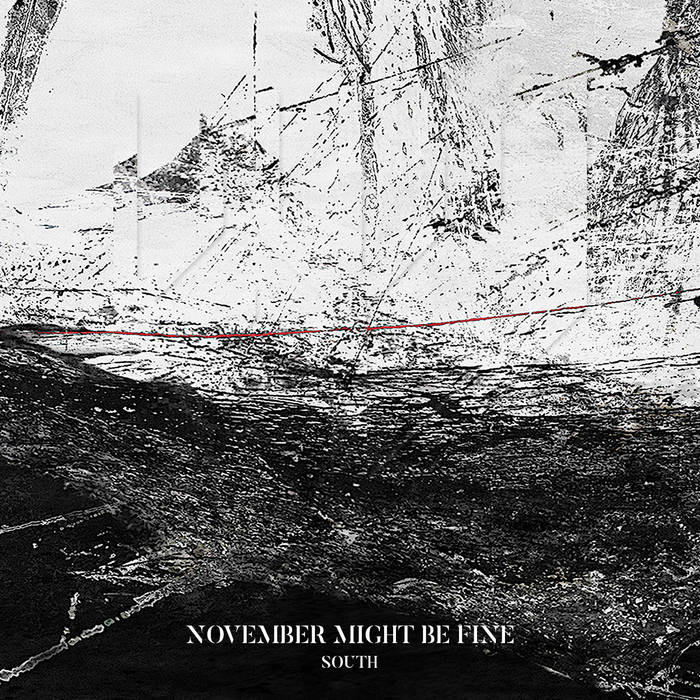 1.Wandering stars 10:22
2.With the recollection of our friends faded away with the sun 08:25
3.We set existence full ahead 10:18
4.To reach their constant closure in the end 11:06
5.Whatever it takes (Natsq) 06:27
about
November Might Be Fine "South"
Recorded through tough year 2016/2017
Drums registered at AGH Kotłownia Studio, Kraków.
Guitars & Basses registered at Antisound Studio, Tarnowskie Góry.
Produced by Michał "Neithan" Kiełbasa and November Might Be Fine.
Mixed & Mastered by Bartosz Pokrywka/Katofonia Studio, Katowice.
credits
released April 28, 2017
Music by NMBF:
Bartosz Walter
Iwo Nowak
Piotr Szwarnóg
Voices in "To reach their constant closure in the end" by Bartosz Czarno-Księżyk based on Alan Parker's "The Life of David Gale" (2003).
Special thanks to Natalia Markowska, Katarzyna Sochaczewska, Anna Irena Tomica, Bartosz Czarno-Księżyk.
Artwork by AFA Studio in cooperation with Anna Irena Tomica.
facebook.com/NovemberMightBeFine
Live Rehearsals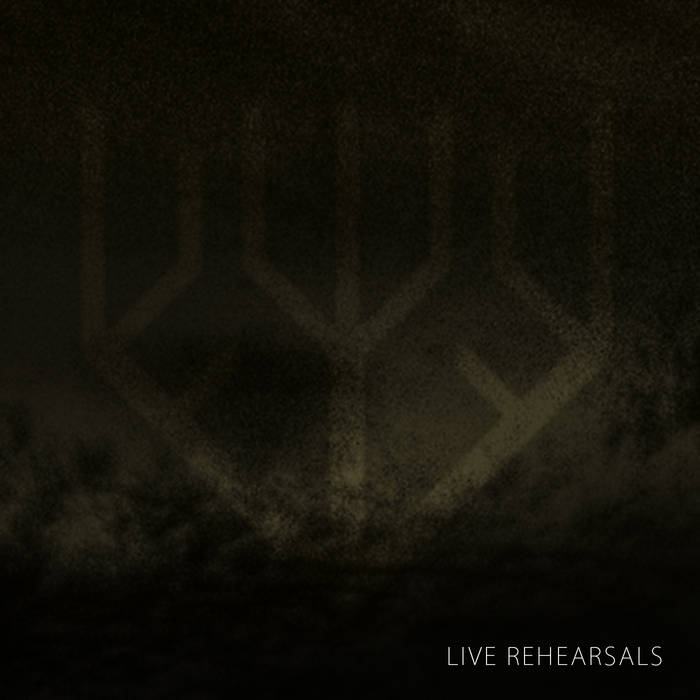 1.Tear that tore me apart 12:40
2.Little boy answered his mother with crying but she knew that he was hiding the truth of great powers 07:46
3.Arthur 10:48
4.Black ravens are starting their own devil's dance in the worrying fields 07:28
5.Human beings do not bath in fire easily 08:12
6.3-1000 10:20
7.Chinese lantern spaceship's journey through the stratosphere 13:38
about
Recorded in July 2014 at TCK, Tarnowskie Gory.
Produced by Karol Mankiewicz.
credits
released September 3, 2014
Music by NMBF:
Bartosz Walter
Jakub Pietryga
Piotr Szwarnóg
Produced by Karol Mankiewicz.
EP 2014
1.Horizontal Gravitation (feat. Marcin Czapla) 10:57
2.Unhappy/Neverending (feat. Marcin Czapla) 09:21
credits
released March 16, 2014
Music by November Might Be Fine:
Bartosz Walter
Jakub Pietryga
Piotr Szwarnóg
Vocals & Lyrics by Marcin Czapla
Produced by Robert Gajgier & NMBF
Recorded in Radzionków, PL
(6) November Might Be Fine – YouTube
Music | November Might Be Fine (bandcamp.com)
(20+) November Might Be Fine | Facebook
Another interview, today with November Might Be Fine band members.
Can you briefly describe what the Coronavirus situation is like in your country/city/town?
BARTOSZ: Briefly I can say, that recently there are some heavy clouds going around our country. Unfortunately, clouds made mostly of shitty flavour. In my opinion overall situation is definitely far from being good and controlled. At every level of administration unit. Polish government, running nationalistic kind of way, has made or is making several irresponsible, controversies decisions which are rather difficult to understand and even dangerous for citizens in our country.
Currently we are partially on a lockdown, there are some obligatory restrictions related to travelling, going out etc. This is normal, we can see that there's no better way currently to limit an emission of the virus. But the worst thing is that we cannot feel 100% safe in the place which is chaotically guided by group of people interested in their political interests and maintaining leading position more than maintaining peace between people in the country, their safety and future.
MATEUSZ: I'd say it's shitty but kind of stable. Of course, we are still attacked around by negative news, COVID stats, rate of deaths, daily number of tests etc. but to be honest – even the strongest soldiers would immediately bow to this bombardment from mass media. So, I think we used to live in this reality already.
How did it change the possibilities to make gigs, events, and practicing with your bands/projects?
BART: Coronavirus has changed everything – all cultural events are cancelled or postponed while during lockdowns we are not possible to meet with other people in groups bigger than a few (right now 5 people is maximum). There was a time during summer when it was possible to play for limited audience and some open-air shows. As a band we feel the best in smaller venues, when we have a possibility to feel closer feedback from the audience. That's why in the beginning of the 2020 we decided to mainly focus on making new album and we cancel few concerts already planned.
Practising is possible, we have only three members so our regular rehearsals are not officially forbidden. But we needed to postpone to 2021 a release of our second LP due to impossibility of connecting it with touring.
MAT: Fuck, everything has changed. We can't play anywhere with the band but also, I can't see my favourite artists live, one of the examples was the last show of good old KAT & Roman Kostrzewski. I wanted to join a lot but it was cancelled like many others. It's becoming kinda boring now, firstly there is some positive energy growing, something could be possible to organize and some small part of normality seems to be possible to launch. But then it is all burning out by 'reasons not attributable to the organiser'. Sad.
What helped you to "fight" this situation / keep going with creating / keeping sane day to day?
BART: Personally, I try to be with the music as close as I can, every day. My connection with the music's always been a factor helping me to keep my body and mind in stable condition. So now I discover new music more intensively than in previous years, record a lot of ideas, work with NMBF and my other two side-projects.
Furthermore I try to talk a lot with friends, we keep in close touch with the best ones. A lot of time spent outdoors, my beloved bicycle, running, cooking, yoga and meditation are also very helpful for me.
MAT: Common sense, personal tactical approach in existing situation, not going with negative peer pressure. Also, I have to continue my restaurant business, so I need to be tough while the whole branch is hit hard by anti-COVID restrictions.
IWO: For me the best help was to create daily routine of exercises and activities. When I have established plan for the whole day it is easier to remain stable, even in time of isolation or lack of a possibility to work. So fortunately I have to say it is a quite productive time when it comes to my musical development.
Are there some interesting projects (livestreams, websites, anything creative), which you would recommend to readers?
B: There are some live-stream initiatives, online conferences, artistic movements etc. There are also some independent online-radio movement after resignations of some journalists and presenters (they departed from public polish radio after government has significantly changed its profile and started to use it as 'propaganda tool') which is very positive for me to see.
I'm also impressed with the work of my friends from Wherepostrockdwells youtube channel (https://www.youtube.com/user/Nemron28) and Transmission Zero band (Transmission Zero) – they published recently the biggest post-rock bands online encyclopaedia with dedicated radio-station. Much appreciated. Available on http://www.post-pedia.com.
IWO: I'm truly impressed how all cultural institutions, several bands and festival units efficiently adjusted to the new situation. We are able to see this on the examples of Ars Cameralis (https://arscameralisfestiwal.pl/), Tauron Nowa Muzyka (http://festiwalnowamuzyka.pl/en/) or individual initiatives of particular musicians. Personally, I can recommend especially film festivals which have changed their formula into online events.
In Poland great job is done also by Tak Brzmi Miasto (https://takbrzmimiasto.pl/), they arranged online conferences and live-stream concerts. In post-rock music genre, an interesting initiative is 'Post-Poned' series of online shows (available on youtube, search for 'postponedseries' on WherePostRockDwells channel).
Review
Brilliant trio of instrumental post-metal polish, using layered textures of melancholy, progressive, heavy, on an experimental background.
His melodies are long, well-structured, immersive, full of twisted, noisy, sliding, high-pitched riffs, a low shattering bass, and a drums in both times that effectively and creatively fill all the nuances performed.
With a smooth and increasing cadence, its melodies mix melodious lines with an impressive and dazzling virtuosity, with beautiful soundscapes.
His trilogy shows an incisive, immersive, precise work, full of feelings performed with supreme mastery in creative details and an impressive resourcefulness.
South is a masterpiece that raises the vibration to unimaginable tones, capable of transporting emotions in each chord spoken, a delight for lovers of good music, I recommend.
Aryon Maiden