Post-rock band from Strasbourg, France.
Discography
Split [IntoTheTide​]​/​Oak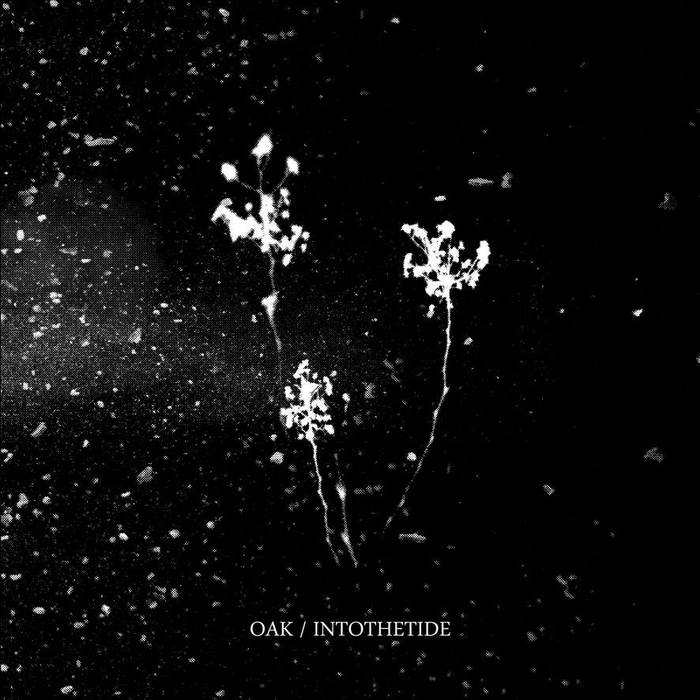 1.Alaska… 10:57
2.… and beyond. 03:04
about
Physical copies available on November 9th, 2013.
Limited to 300 transparent clear vinyl, with a 1 color screenprinted cover.
You can order the LP through the following labels :
Emotionally Unstable Rds (FR)
Dingleberry Rds (DE)
Voice of the Unheard Rds (FR)
Revolvermann Rds (DE)
Impure Muzik Rds (FR)
Wolves and Vibrancy Rds (DE)
Press Eject and Give Me Tape Rds (FR)
Desertion Rds (FR)
For the other side of this split —> intothetide.bandcamp.com
credits
released November 9, 2013
Oak side :
Recorded @ Le Kid Studio (Ittenheim) by Johnathan Allard
Mixed @ Le Kid Studio by Sam
Mastered @ Studio Dada, Brussel by Jules Fradet.
Artwork by Ianik / lespressesambulatoires.blogspot.fr
Not Afraid Anymore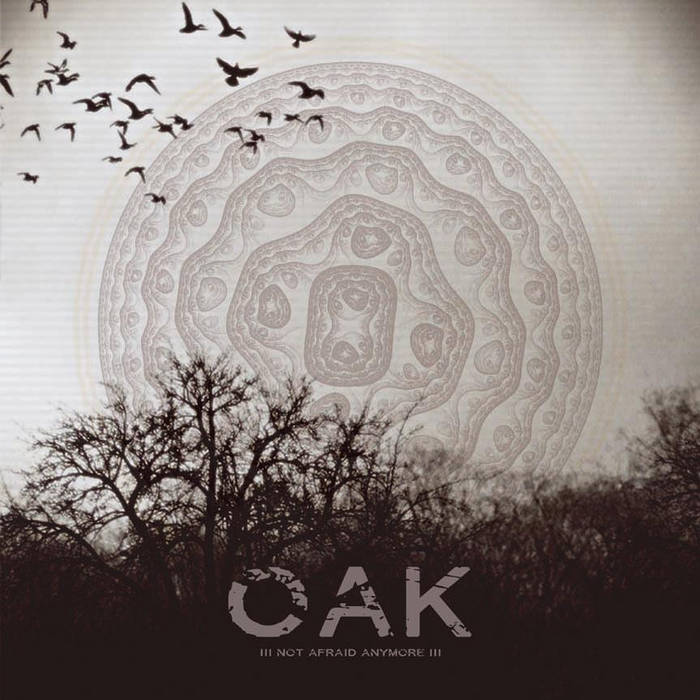 1.Time is my worst enemy 06:05
2.ER, 2am 10:27
3.Things are getting bad 05:58
4.So tired of this sickness… 08:32
5.…it has to end soon. 10:13
about
First LP of the French Post-Rock band Oak (Strasbourg).
credits
released January 19, 2013
All music by Oak
Recording/Mixing by Sam – System-D Prod.
Mastering by Benoît Courribet / http://www.cylens.net
Artwork by Ianik / lespressesambulatoires.blogspot.fr
We never talk, we only speak.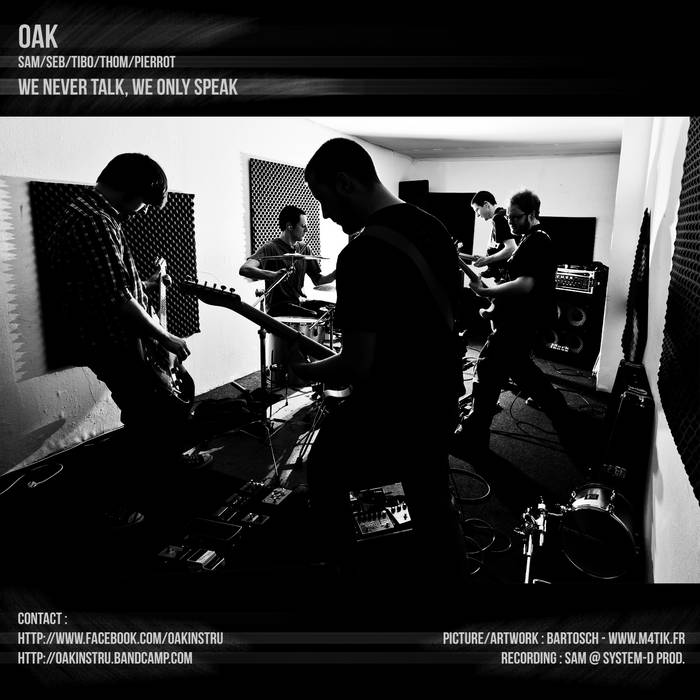 Compilation Wir Fahren Für – Un printemps 2012
credits
released September 25, 2012
Picture/artwork Bartosch Salmanski – M4TIK photography services
Music by Oak
Recording/Mixing by Sam – System-D Prod.
Live @ Grillen 28/10/2011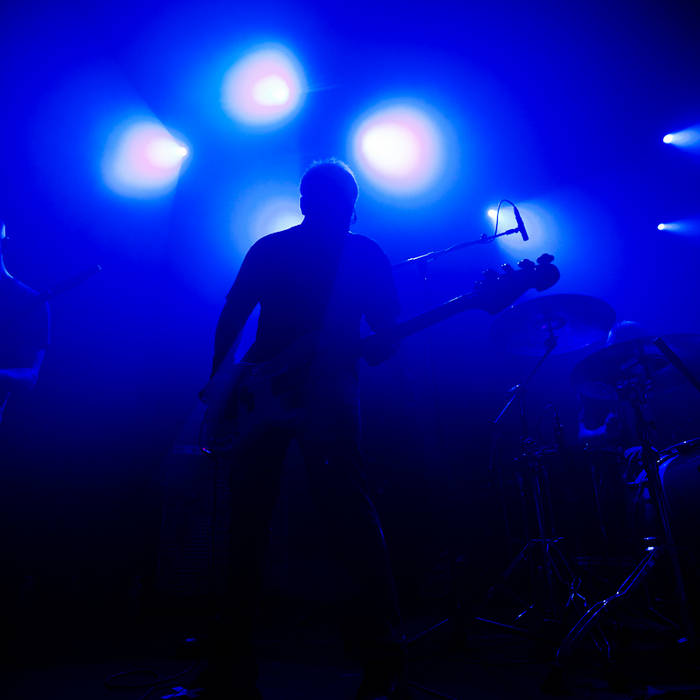 1.I'm (not) dying… 08:21
2.In silent waters 08:38
credits
released October 28, 2011
Photo by Bartosh Salmansky
http://www.matik.fr
Demo 2010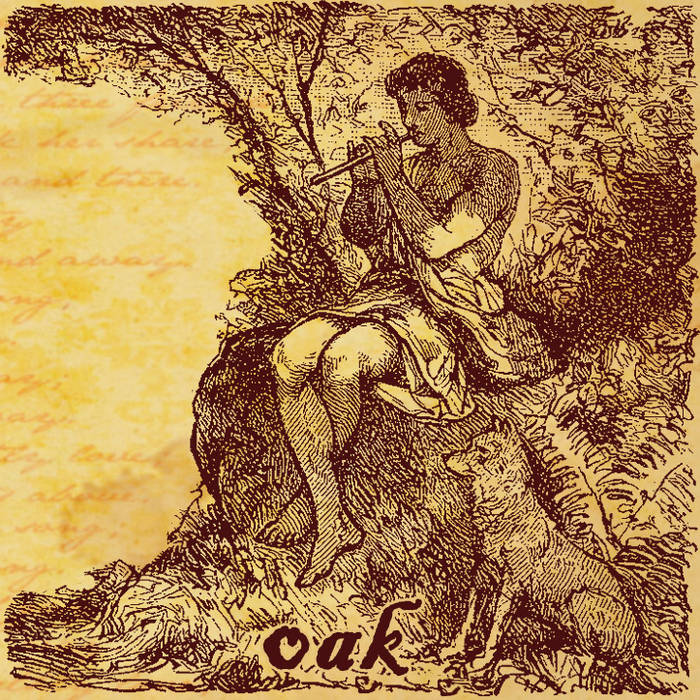 1.Last day of… 03:54
2.Vibration of shields 07:32
3.I'm (not) dying 08:22
4.In silent waters 07:56
5.Everyone is guilty, especially those which show 07:34
buy track
credits
released February 12, 2011
Reviews
Oak – Not Afraid Anymore
Label: Own Management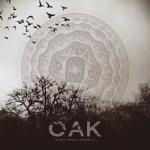 The dividing line between great and standard is often quite thin in a relatively defined genre like post-rock. Many bands rely on the basic elements of the genre: propulsive, tribal-like drumming, alternation between acoustic plucking and benevolent eruptions full of distortion and feedback, and sprawling songs. For young bands, it's certainly not easy to stand out in today's jungle of post-rock bands who all want to be the new Explosions In The Sky.
The French Oak is not immediately revolutionary, but with Not Afraid Anymore it delivers a very nice picture. The very atmospheric, melancholic post-rock does not contain any new elements, but is nevertheless performed in an excellent way. In fact, the band has already touched me from opener Time Is My Worst Enemy with its beautiful melody lines, tremolo riffs and fluid composition. The more than ten-minute ER, 2AM initially starts a lot more subdued, but culminates in the final minutes on an evenly familiar, yet impressively executed, beautiful climax (although unfortunately it also remains relatively civilized).
For a young band, Oak writes surprisingly strong songs, skilfully using the main style elements of post-rock, but without falling into superficiality or clichés. This is largely due to the subtle ambient undertone, which provides a little more depth. In addition, the melancholic 'touch' of the band works very well (culminating in the way So Tired Of This Sickness… and … It Has To End Soon). It makes Not Afraid Anymore look a bit like the great last album of Followed By Ghosts. In addition, the album has received a warm production that feels like a benevolent bath.
Highly recommended, this debut album from Oak. It's available on LP, but its circulation is limited, so a better option is to revere this company's Bandcamp page with a visit, where it's free to download. I can't imagine genre lovers regretting that.
Tracklist:
1. Time Is
My Worst Enemy 2. ER, 2AM
3. Things Are
Getting Bad 4. So Tired of This Sickness …
5. … It Has To End Soon
Oak – Not Afraid Anymore | Metalfan.nl Review
Brilliant French post rock instrumental band, using layered textures of melancholy, metal, and doom on an atmospheric background.
The band made wonderful albums and without due recognition, like their debut album "Demo" in 2010, with long, well-structured, creative, immersive melodies, of a magnificent creativity, with sliding, smooth, intense, precise chords and riffs, treble filled with beautiful fingerings, with a prominent bass marked by a guiding battery in both times.
In January 2013, "Not Afraid Anymore" was released, his masterpiece, full of feelings that erode in an amazing intensity in an exquisite way creating magnificent soundscapes that enthrall our senses.
In September 2013, his last available work "Split [IntoThetide] / Oak" was released, a continuation of the previous album and by the way, wonderful.
We look forward to new work and the continuity of this valuable Band.
Aryon Maiden