• KAUAN was founded in 2005 by Anton Belov. KAUAN's music evokes feelings of languor and nostalgia, drawing upon viola, choirs, slow and melancholic piano melodies, ambient vibes and a neoclassical approach. From Tallinn, Estonia.
KAUAN was formed in 2005 by Anton Belov and Alexander Borovykh in Chelyabinsk, nearly 2,000 kilometers east from Moscow into Russia's heartland. As a young, passionate music lover in a city lacking a music scene, Belov began writing music early, looking to the Ural Mountains and endless plains surrounding the city for inspiration.
As a teenager listening to European metal, Belov was drawn to the lyrical delivery of Finnish metal bands, whose vowel-heavy language made for powerful vocals both sung and screamed. He adopted Finnish for his then unnamed project, not just for its sonorous qualities, but because the meaning of the language, spoken by so few, wouldn't color the listener's interpretation of his music.
By the age of 16, Belov had written KAUAN's debut LP, Lumikuuro, an atmospheric doom and black metal album Belov recorded with Borovykh and later released on BadMoonMan Records. He chose the name KAUAN—"For a long time" in Finnish—as it implied both the passage of time and anticipation. The album featured Belov's somber and soulful clean vocals alongside sinister rasps, as well as many of the signature synthesizer tones and nature-evocative folk arrangements that would appear across subsequent KAUAN releases. It also established Belov's unique ability to seamlessly contrast crushing metal and moments of quiet emotive introspection.
2015 saw the release of Sorni Nai, arguably KAUAN's most ambitious work to that point. Sorni Nai chronicled the expedition of the nine doomed hikers who mysteriously died—killed by an "unknown compelling force" according to investigators—after disappearing in a blizzard in the Ural Mountains in what came to be known as the Dyatlov Pass Incident. Sorni Nai was conceived as a single piece of music, and brought KAUAN to new heights of cinematic musical storytelling, taking the listener through the innocent, idyllic outset of the hikers' journey to the crushing, catastrophic end. The album received extensive critical acclaim.
KAUAN step away from their metal origins for their seventh album, Kaiho, which further evolves the band's deeply moving atmospheric and introspective rock. The album focuses on the blissful nature of childhood and the transition to adulthood, when the weight of responsibilities and stark truths are realized. Lyrics for the album were written by the great Finnish folk singer Marja Mattlar. Marking a new beginning for the band in both sound and ambition, Kaiho will be released on KAUAN's own label kauanmusic on September 22.
KAUAN | KAUAN (kauanmusic.com)
Discography
Ice Fleet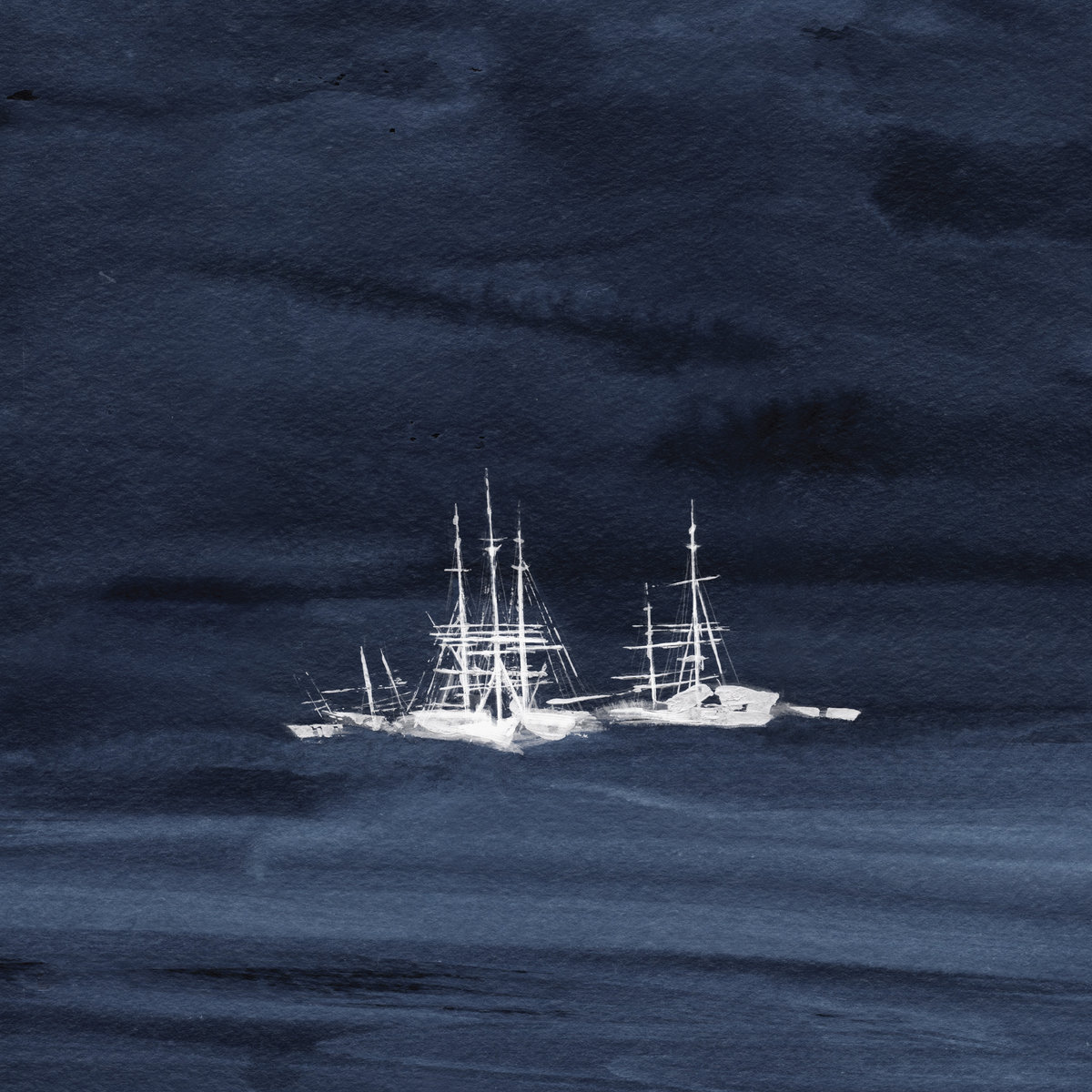 1.Enne 04:24
2.Taistelu 05:09
3.Maanpako 05:47
4.Kutsu 05:13
5.Raivo 08:11
6.Ote 07:25
7.Hauta 05:18
credits
released April 9, 2021
This profile is managed by the guys at Artoffact Records. If you order from here your email will be added to their mailing list, but that's what you always wanted, right?
Kaiho
1.Lapsenmuisto 05:32 video
2.Kasvot 07:25
3.Siiville Nousu 09:32
4.Poissa 02:24
5.Lahja 10:31
6.Nainen 05:03
7.Sateen Huuhtoma 07:26
8.Kaiho 02:58 video
about
KAUAN have always created moments of quiet introspection, even amidst the thundering riffs and caustic screams that largely defined the contours of the band's earliest output. But on Kaiho, as KAUAN step out of their past, songwriter and founding member Anton Belov explores the transition from idyllic childhood to the care-laden weight of adulthood, fondly and tenderly bringing the faded memories of days long gone to life. KAUAN are from Russia, sing in Finnish, and are based in Ukraine, but their music is universally stirring.
credits
released September 22, 2017
Sorni Nai
1.akva 07:56
2.kit 07:07
3.khurum 07:49
4.nila 07:17
5.at 07:19
6.khot 08:20
7.sat 06:13
about
Ruminations on the infamous Djatlov Pass Incident.
PLEASE NOTE
This album is downloadable for free – as we do not want pirates to profit from this music. Please donate as you see fit if you enjoy the music. Our suggested pricing scheme:
Low budget = 3-4 EUR
Average budget = 7-8 EUR
High budget = 10-15 EUR
Please tell everyone to download from the official sources only.
credits
released October 20, 2015
Pirut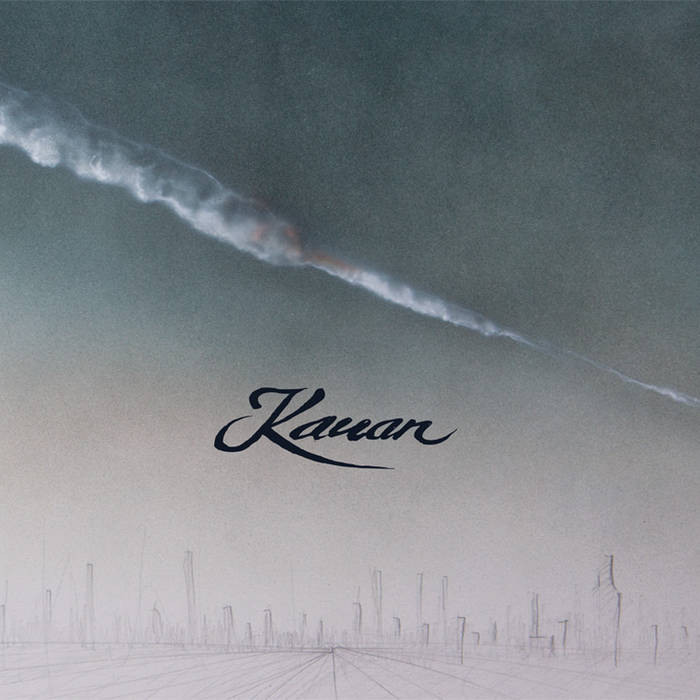 1.I 04:58
2.II 04:41
3.III 05:14
4.IV 08:00
5.V 04:57
6.VI 03:31
7.VII 04:07
8.VIII 03:27
about
A single, forty-minute track of brooding funeral doom mashed with the beauty of pensive post rock from the Russian/Ukrainian masters of metal elegance. Also, perhaps the first album that was delayed by a meteor strike.
This is Kauan's fifth album, revisiting their angry folk/doom roots, and bringing together everything they've ever learned.
PLEASE NOTE
This album is downloadable for free – as we do not want pirates to have anything to do with this music. Please donate as you see fit if you enjoy the music. Our suggested pricing scheme:
Low budget = 3-4 EUR
Average budget = 7-8 EUR
High budget = 10-15 EUR
Please tell everyone to download from this official source only and ignore music pirates. They are ruining music production budgets.
credits
released December 15, 2013
Live | 26​.​02​.​2016
1.Pirut (live version) 39:36
2.Sorni Nai (live version) 51:40
about
On February, 26th of 2016, we played a solo concert at MonteRay Live Stage in Kiev, Ukraine. Two albums, Pirut and Sorni Nai, were performed in their entirety. We tried to capture this evening as vivid as possible. Take a sit, burn your favourite incsense stick, help yourself a glass of finest whiskey and enjoy our first official live performance.
P.S. Also available with Full-HD video on YouTube here:
youtu.be/DcajesMusnU
credits
released March 24, 2017
Recorded by Anton Belov (yes, he clicked on "Record" and went to stage)
Mixed and mastered by Yegor Syutkin
Layout by Torsten Posselt at Feld
Live 13
1.Svu / Aamu Ja Kaste 08:04
2.Lumikuuro 06:58
3.Koivun Elämä 06:26
4.Sumun Syleily 06:01
5.Вместо Слёз 04:38
6.Äidin Laulu 11:09
7.Orkidea 07:58
8.Unsoi 05:02
about
Full May 13, 2017 performance from the Monteray Live Stage dedicated to the 10th anniversary of our debut album, Lumikuuro, hosted by our friends from Doom Over Kiev.
credits
released April 20, 2018
Kuu​.​.
1.Tähtien hiljainen laulu 14:58
2.Kauniin kuun sävelen 08:23
3.Ikuinen junan kulku 11:14
4.Suora liila sydänkäyrä 11:49
about
Kauan is:
Anton Belov – music, vocals
Lubov Mushnikova – violin
Guest musicians:
Alina Belova – vocals
Vladimir Seroukhov – additional guitars
Vitaly Tretjakov – bass guitar
Aleksander Zasipkin – drums
Dmitry Loktionov – sound engineer
Mikhail Pushkarev – images
Sergey Terentjev – original layout design
Juha Kuusela – lyrics translation & adaptation
Recorded by Yegor Syutkin and Dmitry Loktionov during the winter 2011
Mixed at NewTone Studio during the spring 2011
credits
released June 26, 2011
Kaiho (Instrumental Version)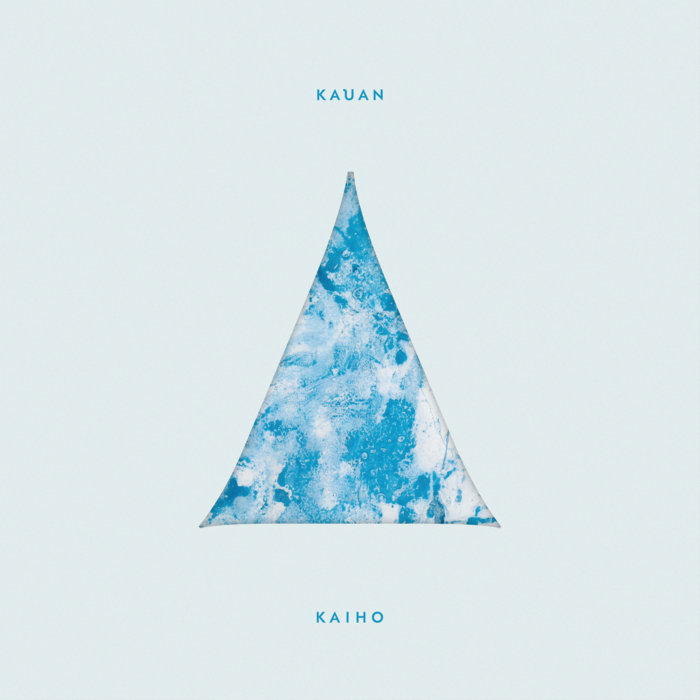 1.Lapsenmuisto 05:32
2.Kasvot (Instrumental) 07:27
3.Siiville Nousu (Instrumental) 09:33
4.Poissa 02:24
5.Lahja (Instrumental) 10:32
6.Nainen (Instrumental) 05:03
7.Sateen Huuhtoma (Instrumental) 07:26
8.Kaiho 02:58
about
to celebrate Kaiho's one-year anniversary, we are happy to inform that Kaiho instrumentals are now available worldwide. we've read many comments about the meditative features of these tracks from our recent album, so now we providing you direct access to any universe you want travel to. Enjoy!
credits
released August 16, 2018
Aava tuulen maa
1.Ommeltu Polku 04:58
2.Valveuni 10:39
3.Fohn 10:14
4.Sokea Sisar 12:35
5.Neulana Hetkessa 10:39
about
Third album of this successful Russian band could be a real surprise for those familiar to early Kauan works mixing folk, black and doom metal. "Aava Tuulen Maa" shows musicians' yearning for more lyrical and soft music filled with refined atmosphere of calmness and melancholy. Harmonic combination of guitars and male vocals with piano and violin gives birth to unbelievably beautiful melodies filled with dark romanticism and unbounded nature spirits. New Kauan album is addressed to fans of such bands as Tenhi, Nest and October Falls. The 20-page booklet is illustrated with watercolour paints adding new strokes to the musical mood of the album.
credits
released November 18, 2009
Muistumia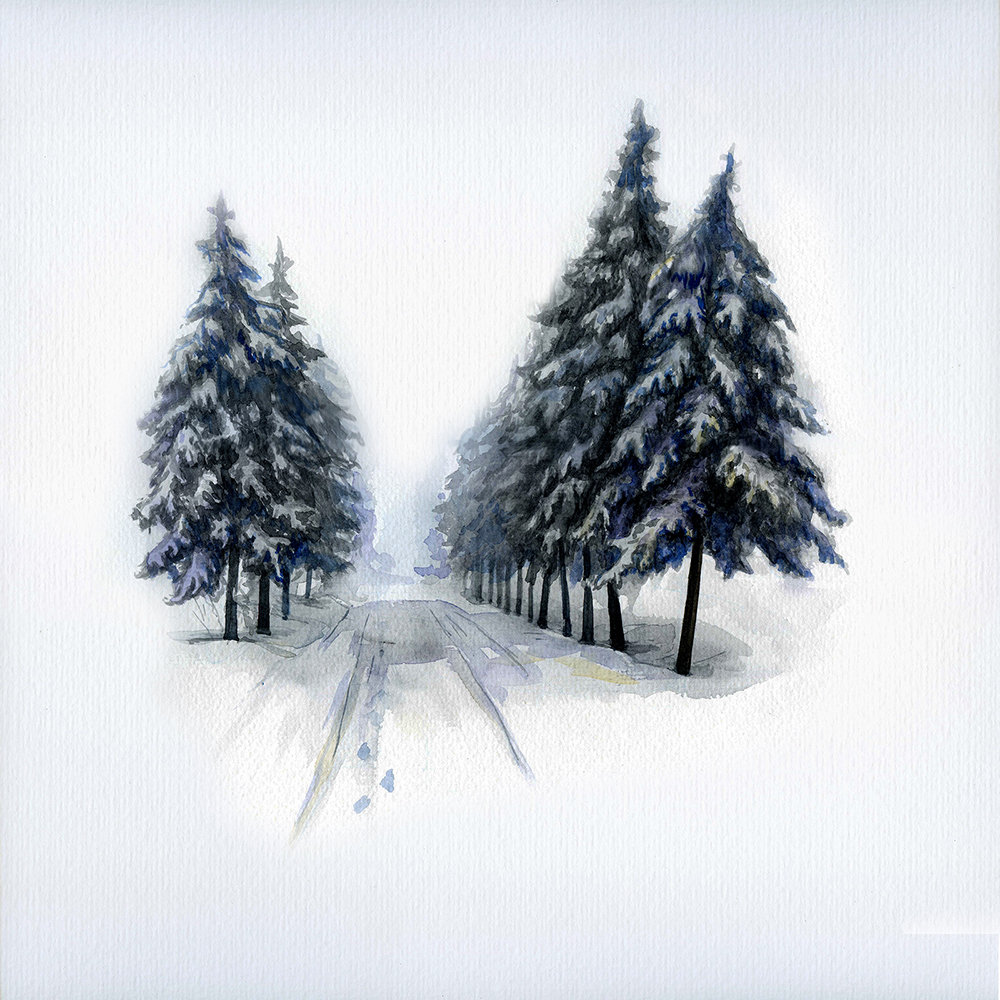 1.Unsoi 04:54
2.Aamu Ja Kaste 06:20
3.Lumikuuro 07:02
4.Koivun Elämä 06:22
5.Sumun Syleily 06:02
6.Äidin Laulu 10:54
7.Orkidea 08:58
about
The Russian/Ukrainian doom outfit Kauan's sixth album – "Muistumia." The album's title means "reminiscences" and is a professionally re-recorded collection of the band's best material from their early years, plus the opening track "Unsoi," which is a newly composed song.
http://www.facebook.com/kauanmusic
http://www.facebook.com/BlooodMusic
PLEASE NOTE
This album is downloadable for free – as we do not want pirates to have anything to do with this music. Please donate as you see fit if you enjoy the music. Our suggested pricing scheme:
Low budget = 3-4 EUR
Average budget = 7-8 EUR
High budget = 10-15 EUR
Please tell everyone to download from this official source only and ignore music pirates. They are ruining music production budgets.
credits
released November 4, 2014
Anton Belov – vocals, music
Alex Vynogradoff – bass guitar, backing vocals
Alina Roberts – backing vocals
Tietajan Laulu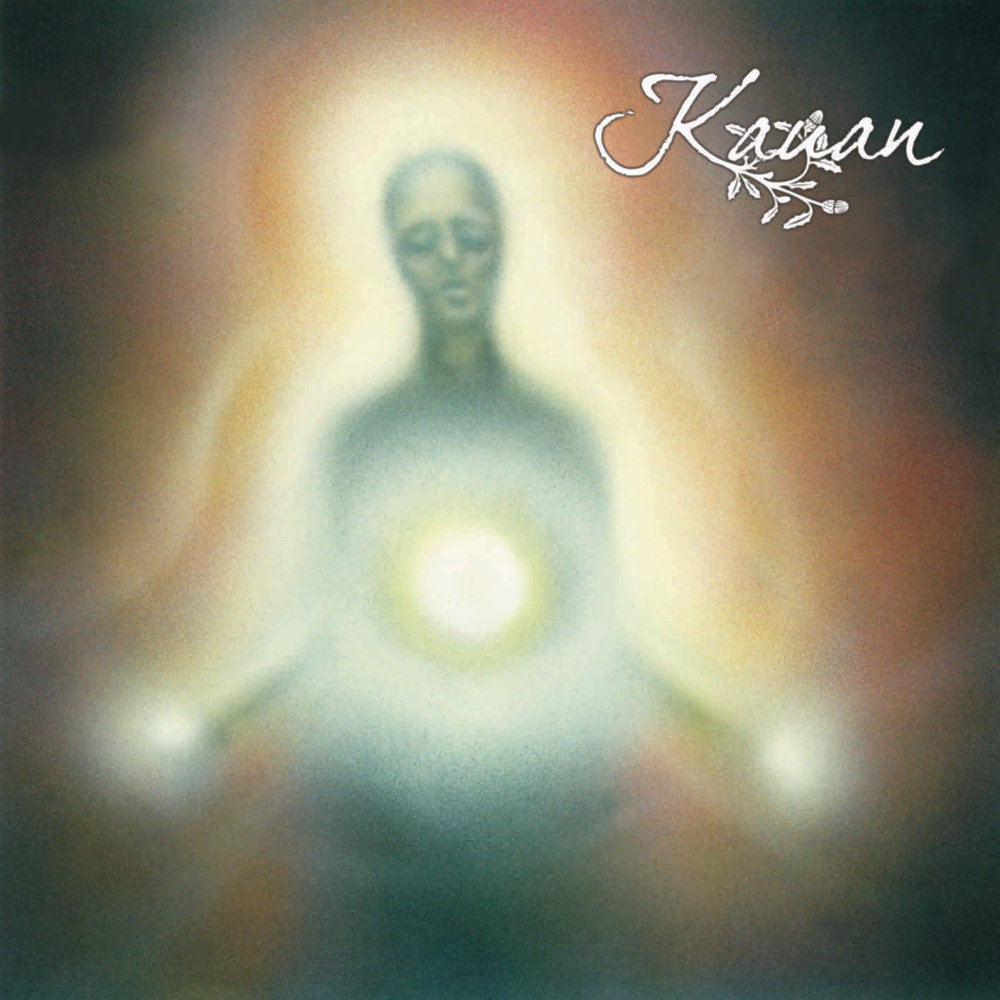 1.Instead Of Tears 06:37
2.Kyynelten Sijaan 09:25
3.Mother's Song 06:01
4.Aidin Laulu 12:02
5.Transparent Flower 08:12
6.Orkidea 10:34
about
The long-awaited second album of the unique Russian band Kauan: a band that got a lot of good reviews in Russia and in the West, a band whose first album became a sensation in Europe (won nominations from "best album of the year" to "breakout of the year 2007″) comes back with a new album that demonstrates creative and professional growth of the musicians.
"Tietajan Laulu" – a bright conceptual linen, includes warm, soft and hard metal – music close to Agalloch, Tenhi, Subaudition, with inimitable coloring and lyrics in Finnish and Russian languages.
Mastering and mixing made by Pavel Peristy, who has also worked with bands like Intagio, Revelations Of Rain, Tears Of Mankind and many others…
Disc with gold evaporation packaged in stylish digipak including aerograph pictures made by the painter of the band.
credits
released November 30, 2008
Lumikuuro
1.Alku 02:08
2.Aamu Ja Kaste 07:01
3.Lumikuuro 07:28
4.Savu 04:11
5.Koivun Elama 06:27
6.Syleilyn Sumu 05:14
7.Villiruusu 05:17
8.Syleilyn Sumu (Acoustic) 05:11
about
Kauan presents its debut eclectic album which has incorporated such different styles as dark-folk, black-metal and doom-metal. In "Lumikuuro" it is possible to find echoes of Shape Of Despair music ( "Shades Of …" period), Agalloch, early Empyrium and Tenhi. The album is based on lyrics written in the Finnish language.
credits
released August 4, 2007
Pedalboard Feature: KAUAN
KAUAN's latest release, Kaiho marks a creative departure for the Ukraine-based band known primarily for its unique blend of Finnish-influenced metal and ambient music. After the success of the band's seventh album Sorni Nai, KAUAN founding member and songwriter, Anton Belov decided he wanted to explore the more ambient side of the equation and set about crafting the songs for the new record in collaboration with Finnish poet and folk singer, Marja Mattlar.
Anton recently took a few minutes to talk us through where and how he uses his favorite Strymon pedals when recording as well as playing live. We also got a chance to find out more about his collaboration with Marja and the inspiration for the new record.
What pedals are you using in the studio? We've heard you like to use BigSky, TimeLine, and El Capistan in post-production? Can you tell us a bit more about how you're using them?
I started using Strymon as studio outboard stomps back in 2013, when we recorded and released our 5th album Pirut. I was probably the only owner of the very first version of TimeLine in Ukraine (it was damn hard to get it since none of the US and EU stores ship pedals here) and I used it very often in production. At this point, "involving Strymon in the recording process" has become a tradition. Kaiho, KAUAN's recent album, contains a bass guitar fully recorded with DI and DECO. And that's it for the bass chain, haha! Also, after dozens of experiments with high gain guitar parts, we found out that DECO transparent drive is simply awesome together with JHS Moonshine. We ran them through a Vox AC30 from the 70s and captured its sound with two mics on real tape via an old Nagra IV-S. As a result, many people have commented that we made a quite unique and unexpected "marshy" guitar sound. You can make it loud in the mix but it won't take over – it just adds this feeling of a wall of sound and pressure. This is exactly what I wanted from the gain guitars on that album. KAUAN was known mostly as a more "ambient metal" band before, and Kaiho was intended to open a new age in KAUAN's history. It's dedicated to childhood, so I had a mission to show some serious gain guitars (because of our previous heritage) but at the same time, do this intelligently and with no accent on "metal gain." A very good example of this sound is the second half of our track "Kasvot."
Also, I own a real Roland RE-501 which is an etalon of a tape delay machine for me. During the production of the track "Kaiho" we created a few layers of tape delays on piano. The first one is actually doing nothing but flutter. I'm sending a signal to a real RE-501 and it returns as 100% wet with the shortest possible delay time. After printing it, I can simply delete the original source signal and keep the real noisy tape fluttered signal. After I did it two times (for true stereo) I decided to process this piano with El Capistan. Flutter/wow controls, together with "tape age" and a splice effect (genius, guys, seriously, no one has done it before but it's so damn important to have it in case of real tape simulation) produced authentic results. I made two layers of El Capistan printed piano and panned them in a very slow ping-pong way. And finally, after all of this, the whole audio signal went through my beloved BigSky. I must say, I tried all of the pedals and software reverbs on market. I have VERY high requirements and standards for reverbs. I'm looking for long, beautiful and clear tails with an unbelievable feeling of endless fields. This is exactly what BigSky algorithms are doing so well. Lexicon 224, Strymon BigSky, Strymon Flint (which I'm still dreaming of having in my collection) and Meris Mercury 7 are absolute leaders out there.
https://www.instagram.com/p/BUFgHFijLYc/embed/captioned/?cr=1&v=13&wp=634&rd=https%3A%2F%2Fwww.strymon.net&rp=%2Fpedalboard-feature-kauan%2F#%7B%22ci%22%3A0%2C%22os%22%3A10853.794999999081%7D
We saw a picture on Instagram recently that looks like you are using BigSky and El Capistan in your live performance as well. What is your signal chain live?
Well, actually I'm changing it now. For KAUAN's recent tour and 2017 live shows I used a special mod of an Ernie Ball volume pedal bundled with PolyTune in one box (brilliant idea). So, all of this goes to a JHS Pulp'n'Peel, next to Friedman BE-OD and ISP Decimator, Strymon El Cap and BigSky in the end. But after our recent tour and some serious investigation, I came up with a Kemper Profiler and two Strymon pedals in the chain. I really don't like to be dependent on venue backline and we are not such a big band that we have all of our head amps and correct cabs with us. Also, I love to play in stereo (BigSky can assist with this perfectly), so it's always hard to match a pair of real amps or one amp and complicated stereo fx loop to get it work. Now, with the Kemper and an all-stereo path, I'm assured that I'll have my own sound at every venue.
What prompted the change in creative direction for the new record? KAUAN has been primarily a metal band up until now.
My age, I guess. I always wanted to write music with no genre boundaries, but perhaps because of my "metal roots" I had a quite limited music color-palette in the beginning; so I've been "forced" to start with metal because it was in was my "native" language. After many albums, I slowly came to a more wide-open form of writing and I'm planning to develop this direction further, of course!
How did you end up working with Finnish folk singer Marja Mattlar?
I heard her previous work with Tenhi (album Polku) and was very impressed by her musical personality. When I recorded the demo version of Kaiho, I used her poem as "demo lyrics" and every word of it clicked with the melody so well that I decided to contact her and see if she would be open to allowing us to use her lyrics for the whole album. Marja said "yes". She is a great Finnish poet and it's a big honor to work with her.
Do you plan to continue creating ambient music or will metal make its way back into the mix at some point? What are your plans now that Kaiho has been released?
Oh yes, on the 1st of December, my (as Anton Belov) first cooperation with Marja Mattlar, "Kohti," will be released under our own label kauanmusic. It will be the first release with me as the composer and arranger for Marja's tracks. Next year I'm planning to concentrate on this solo career as well, if we can call it that. There are two releases planned for 2018 and a new KAUAN album for 2019. Speaking generally on my future creative direction – I love huge clouds of reverb tails dissolving and developing in piano and pads and will be pursuing this sound in as pure a way as possible going forward.
Strymon interviews Anton — KAUAN (kauanmusic.com)
Reviews
Album Review: KAUAN Ice Fleet
9/10REVIEWER
By Ben G.
Published4 days ago
Kauan are a difficult band to pin down. Having traversed the musical landscape from ambient to neofolk to post-rock to funeral doom to black metal, the only constant with Kauan's music is their relentless pursuit of wherever their artistic vision leads them, even if it means confounding their fans' stylistic expectations.
For the uninitiated, Kauan originally hailed from the Russian city of Chelyabinsk (the "Gateway to Siberia"), but now are based in Talinn, Estonia. To ensure everyone is thoroughly confused, they sing in Finnish. Their past two albums, 2015's Sorni Nai and 2017's Kaiho, were masterful explorations of ambient post-rock and neofolk—Sorni Nai, in particular, is a landmark achievement in those genres. But for the metalhead, those albums' primary connection to metal was atmospheric. The albums felt like melancholic atmospheric doom metal, but they had very little actual metal on them.
Much like Empyrium, with whom Kauan shares many fans, Kauan sought to make their 2021 full-length album, Ice Fleet, a synthesis of their many musical styles to date. A complete statement of who they are as a band. That means that for metalheads, powerful doom metal is back, albeit intertwined with the type of extended atmospheric, ambient, and neofolk sections that dominated the last two albums.
Just as Sorni Nai offered a musical interpretation of the Dyatlov Pass incident (in which a group of Russian hikers lost their lives under still unresolved mysterious circumstances), Ice Fleet offers a reading of a different wintery mystery–the 1930 discovery of a fleet of unidentified ships in Northern Russia, their passengers and crew preserved in place by the Arctic permafrost.
Even with the lyrics in Finnish, Kauan nail the mysterious melancholy necessary to transport the listener to the Arctic Sea. (For those who truly want to be fully immersed, the band has designed their own original 40-page tabletop role-playing game based on the album and available for pre-order). The expansive, contemplative compositions on Ice Fleet are equal parts introspective journeys and psychedelic soundscapes.
On Ice Fleet, Kauan mastermind Anton Belov, lays down layer upon layer of guitars drenched in tape echo, reverb, and delay, meshed with a lysergic spectrum of synthesizers and Finnish folk melodies sung in Belov's trademark, cavernously deep bass vocals.  These parts are offset with unexpected passages of crushing doom metal punctuated by occasional black metal rasping.
The album's combined effect achieves exactly what Belov and crew set out to accomplish: using only music and a set of lyrics that most of their listeners cannot understand to nonetheless extract incredible amounts of pathos from their audience.  These songs evoke powerful feelings of solitude, cold, and resignation to fate.
Ice Fleet is a stunning accomplishment and Kauan's most complete record to date. For most bands, releasing an album like Ice Fleet would represent a crowning achievement. For those Kauan fans who enjoyed the adventurous soundscapes of the previous two outings but missed the metal, Ice Fleet may well prove to be their favorite Kauan album. But, for me, the atmospheric parts on Ice Fleet, while very, very good, don't seem quite as spellbinding as the superlative parts on Sorni Nai and Kaiho. It's as if in turning their attention back to doom metal, Kauan's level of execution on the ambient passages slipped just a notch.
But these criticisms are minor.  Comparing Ice Fleet to Kauan's past masterpieces lays a near-impossible task at Kauan's feet.  Ice Fleet is still a compelling, powerful, emotionally resonant listen, even if is not quite Kauan's best work to date.
Album Review: KAUAN Ice Fleet (metalinjection.net)
Brilliant instrumental band from Tallinn, Estonia.
Each album is an epic and innovative experience, they use layered textures of dark-folk, black-metal, doom-metal, experimental, concept, warm, soft, hard metal, neoclassical, ambient, progressive in a refined and creative atmospheric background .
Indescribable potential in creation and competence, with an exquisite and impeccable collection in melodies and arrangements and as always, his latest album is more of a masterpiece, I am speechless to describe my degree of ecstasy in enjoying yet another pearl absorbed in a fantastic musical setting . Congratulations Anton and the band for giving us this beautiful work.