Raphael Weinroth-Browne (The Visit, Musk Ox, Kamancello) channels the energy and intensity of a full metal band with his… solo cello performances.
His highly virtuosic compositions evoke a sound world that is at once ancient and modern, all the while redefining expectations of how the cello should sound.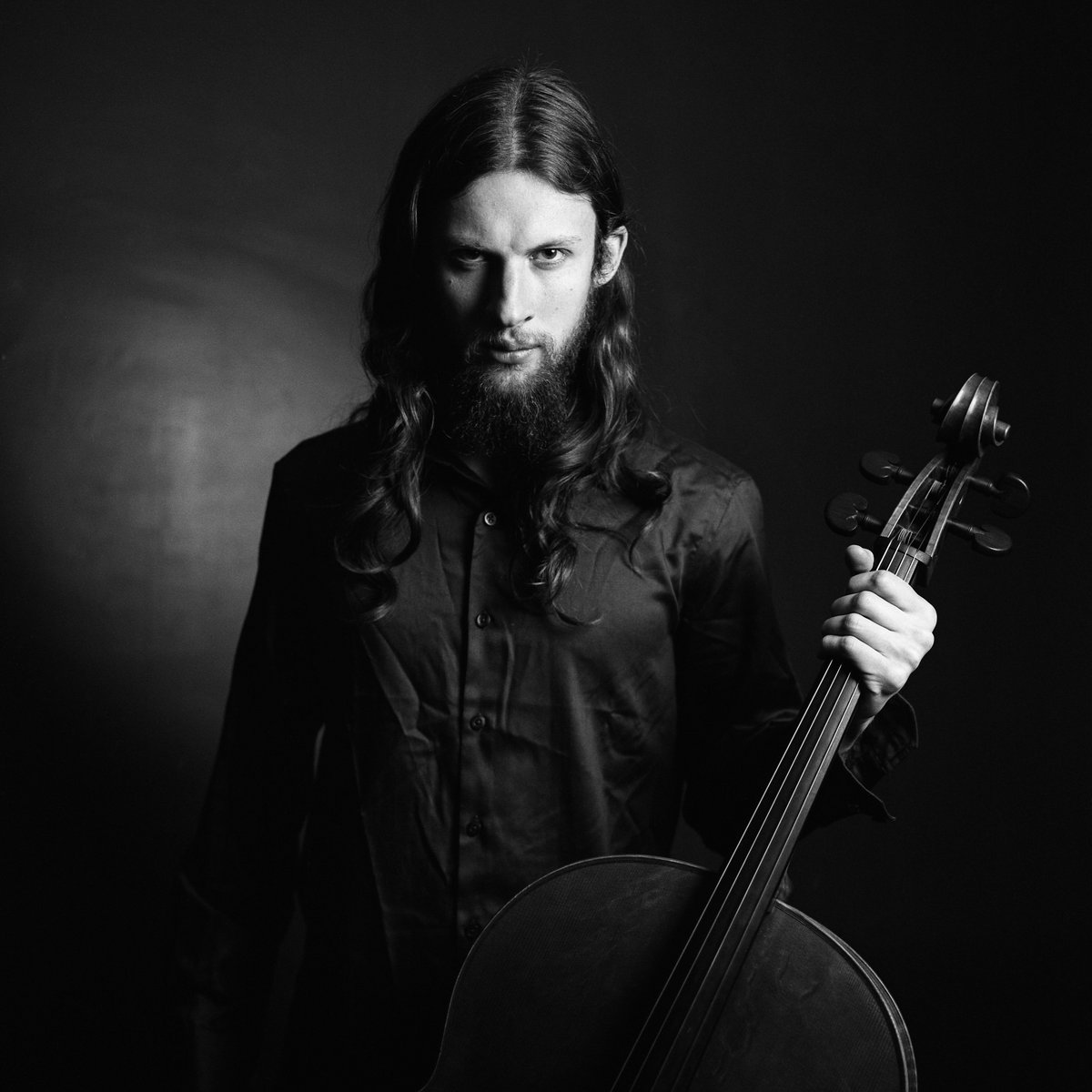 Discography
Affliction
1.Affliction (Improvisation) 04:08
about
Affliction originated as an improvisation which was pre-recorded for a live-streamed performance of the song Contaminate Me by Leprous in Notodden, December 2020. This solo was the only take I recorded for the stream and it occurred to me upon listening to the isolated cello track that it could stand alone as an independent piece.
Affliction is a grief-stricken lamentation embodied by a raw and vulnerable solo cello performance – a lone voice crying out within a cavernous abyss.
credits
released February 26, 2021
Performed on amplified acoustic cello by Raphael Weinroth-Browne
Engineered and mixed by Dean Watson at The Workshop in Luskville, QC
Photo by Andrew Robillard
Worlds Within
1.Unending I 05:28
2.From Within I 02:55
3.From Within II 05:13
4.From Above 05:17
5.Tumult I 03:33
6.Tumult II 02:45
7.Tumult III 03:22
8.Tumult IV 02:32
9.Fade (Afterglow) 04:12
10.Unending II 05:23
credits
released January 24, 2020
"Weinroth-Browne exhibits incredible technical ability coupled with an ear for creative, nimble compositions. His playing marries the ability of a classically trained cellist with the scope and modern appeal of artists like Sarah Neufeld or Ulver."
-Heavy Blog Is Heavy
"In one listen, from top to bottom, this thing will enrapture you […] Weinroth-Browne has crafted something masterful with his newest work. Any fan of post-classical owes it to themselves to hear this out."
-Justin Vellucci (MusicTAP/Swordfish Blog)
"Worlds Within is a masterful offering that routinely shows just how talented Raphael Weinroth-Browne is and ups the ante for albums of its kind. It's hard for any fan of dark music not to be completely enamored with what Worlds Within represents. After all it's sort of the perfect reflection upon what this type of music can embody."
-Matt Bacon (Two Guys Metal Reviews)
"A gripping and cathartic triumph of modern classical music."
-Tone Harvest
"Those with even a passing interest in modern classical, or the use of classical instruments in rock and metal, should pay attention to Raphael Weinroth-Browne and Worlds Within."
-Angry Metal Guy
"Pour les inconditionnels d'albums intimistes, c'est une perle."
-Profil Prog
"His music is an impasto painting, building upon itself with his bow (and fingers) serving as the brush…"
-Decibel Magazine
"Raphael Weinroth-Browne deserves more attention for what he is bringing to the table."
-The Prog Mind
All music composed and performed by Raphael Weinroth-Browne
All sounds produced using an acoustic cello, amplifiers, and effects pedals
Produced by Raphael Weinroth-Browne
Recorded and mixed by Dean Watson
Mastered by Alan Douches
Front and back cover paintings by Heather Sita Black
Photography by Jonathan Lorange
Design and layout by Bryan W. Bray
Raphael plays on a 2012 cello built by Raymond Schryer
Catharsis – Official Sheet Music for Solo Classical Guitar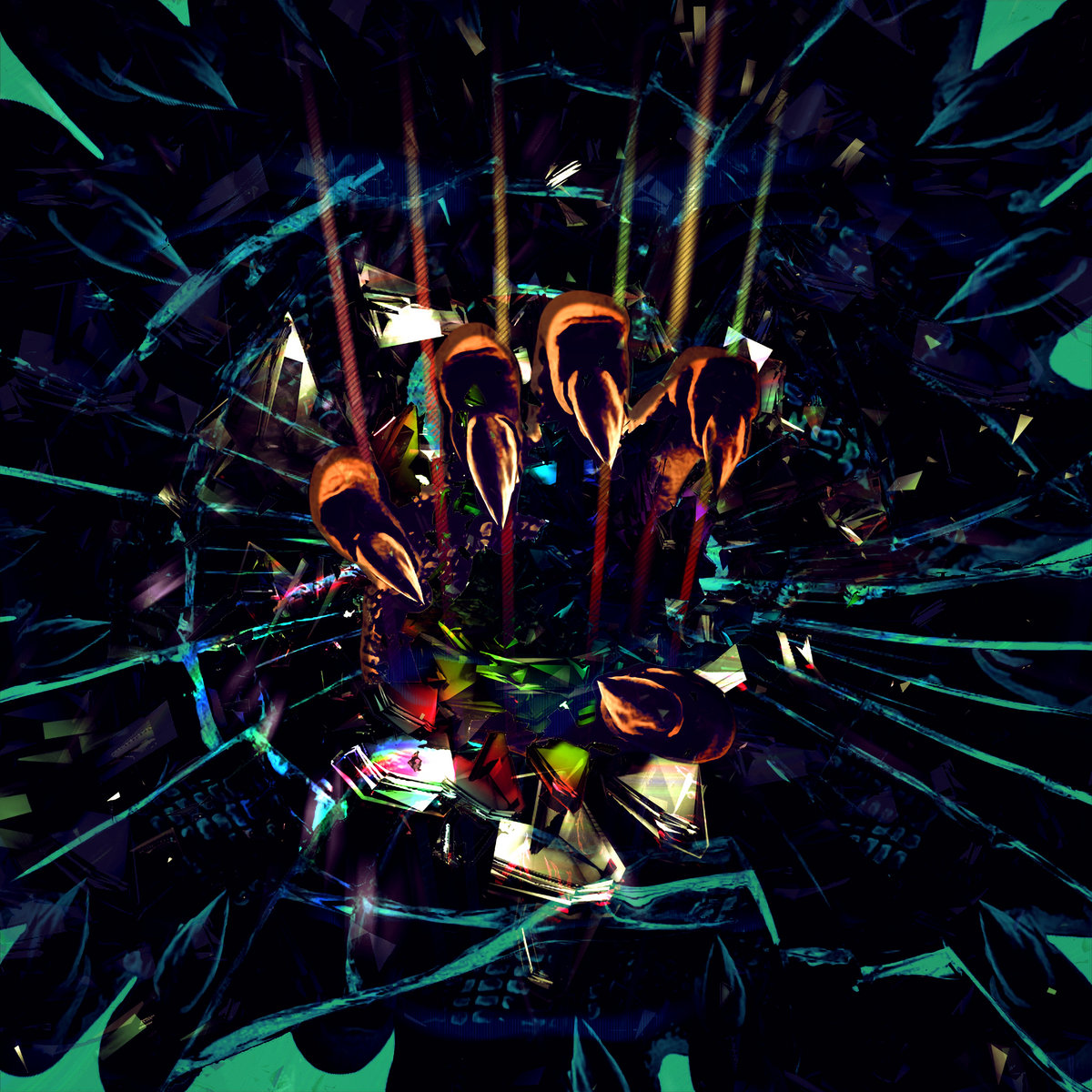 1.Catharsis (Audio) 15:27
about
Click "Buy Digital Album" to purchase PDF sheet music alongside audio track.
The official sheet music for "Catharsis," a composition for solo classical guitar by Raphael Weinroth-Browne, edited by Daniel Ramjattan and featuring cover art by Ben van Duyvendyk. The PDF booklet comes with a download of Daniel Ramjattan's performance of Catharsis.
Audio track:
Performed by Daniel Ramjattan
http://www.danielramjattan.com
Recorded in December 2014 by Leon Taheny at Union Sound Company in Toronto, Canada.
leontaheny.com
unionsoundcompany.com
Audio editing and mixing by Alex Gamble at Union Sound Company.
http://www.audiogamble.com
unionsoundcompany.com
Produced by Raphael Weinroth-Browne
credits
released July 29, 2019
Oubliette
"Eclectic virtuoso cellist Raphael Weinroth-Browne depicts cathartic pathos and strained pain in this minimalist contemporary classical work for 9 cellos, composed and performed himself. Bringing out the full expressive and tonal capacity of his instrument, Raphael makes his cello sing throughout the piece, whether it is providing harmonic chordal support or interweaving melodic phrases, to make densely rich cascades of heartfelt anguishing release. Abstract sustained chords open the piece as we first approach the ceiling opening into Raphael's hidden oubliette, but we enter soon enough inside to be enveloped by powerful cello voicings to form a chordal motif of romantic suffering and secret yearning."
– Ride The Tempo
credits
released January 25, 2018
Oubliette is a piece for 9 cellos composed and performed by Raphael Weinroth-Browne.
Recorded and engineered by Leon Taheny and Alex Gamble at Union Sound Company in Toronto, Canada.
Mixed by Nicolas Petrowsky at Mixart Studios in Montreal, Canada.
Mastered by Birgir Jón Birgisson at Sundlaugin Studio, Iceland.
Artwork by Heather Sita Black.
Catharsis
1.Catharsis 15:27
about
Catharsis – Suite in 4 movements for solo classical guitar, composed by Raphael Weinroth-Browne
I. Ire 0:00
II. Confusion 4:42
III. Reverie 7:42
IV. Absolution 13:22
Daniel Ramjattan, classical guitar
http://www.danielramjattan.com
Audio recorded in December 2014 by Leon Taheny at Union Sound Company in Toronto, Canada.
leontaheny.com
unionsoundcompany.com
Audio editing and mixing by Alex Gamble at Union Sound Company.
http://www.audiogamble.com
unionsoundcompany.com
Photo by Adam Christopher Seward
adamseward.tumblr.com
adamchristopher.format.com/video#0
credits
released January 21, 2018
Ricercare (Live)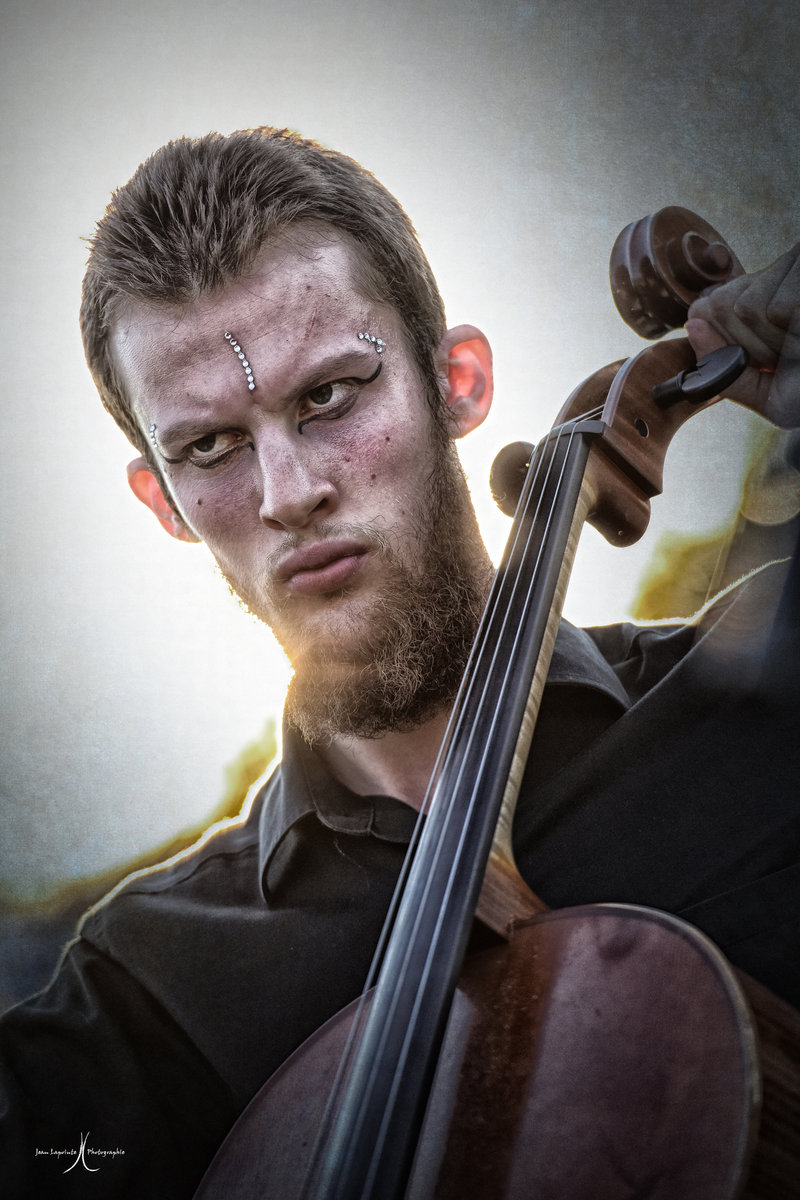 Ricercare stands at the intersection between the archaic and the futuristic. A solo work for amplified cello and effects, it serves as a bridge between disparate worlds, where contemporary classical, baroque, Middle Eastern and progressive metal elements converge.
credits
released May 6, 2017
Music composed and performed by Raphael Weinroth-Browne
Captured live on March 11, 2017 at Gallery Recording Studios in Ottawa, Canada, as part of Shot in the Dark video series: http://www.facebook.com/shotinthedarksessions/
Audio recorded and mixed by Dean Watson: galleryrecording.com
Photo by Jean Lapointe
Shattered Dreams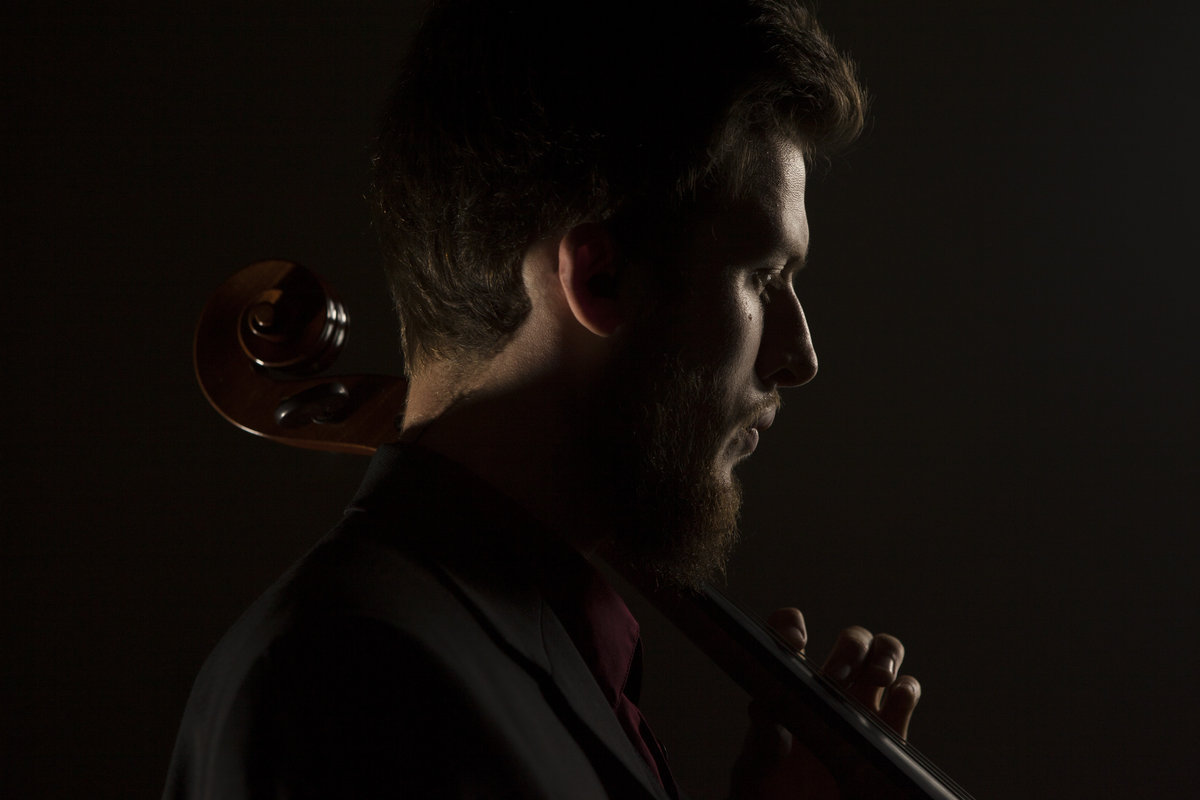 "Oozing with intensity throughout, whether from the drama behind each note in the softer sections, the speed and virtuosity in the playing in others, or the dramatic bursts of dark heavy cello playing, this is an excellent piece of music. Full of darkness and melancholy, it's a beautiful piece for a troubled mind."
"With 4 cellos creating sumptuous sounds and Chu's majestic piano soaring into daring flights of fancy, this is a highly evocative & stimulating affair, once again light years away from Raphael's technical death metal act Cholera but no less impressive."
Shattered Dreams is a composition for 4 cellos and 2 pianos by Raphael Weinroth-Browne. This cinematic piece evokes a bleak narrative and a vast range of emotional landscapes, seamlessly combining the aesthetics of contemporary classical music and modern metal.
credits
released March 18, 2014
Raphael Weinroth-Browne: Cellos
Ylan Chu: Pianos
All music composed by Raphael Weinroth-Browne
Engineered, mixed, and mastered by Dean Watson at Gallery Recording Studios in Ottawa, Canada.
Produced by Raphael Weinroth-Browne
Photos by Craig Conoley of Dan Rascal
Music | Raphael Weinroth-Browne (bandcamp.com)
Raphael Weinroth-Browne | Facebook
(14) Raphael Weinroth-Browne – YouTube
(14) Raphael Weinroth‐Browne – Tema – YouTube
Reviews
Raphael Weinroth-Browne – Worlds Within Review
By EL CUERVOon January 23, 2020 in2020, AMBIENT, CANADIAN METAL, CLASSICAL, FOLK, NON-METAL METAL THINGS, POST-ROCK, REVIEWS, SELF-RELEASED, CLASSICAL, FOLK, 50 comments
The output of Raphael Weinroth-Browne is no stranger to these Angry Metal Lands. He and his Canadian counterpart Heather Sita Black, operating under the moniker The Visit, were previously reviewed in 2015. And he now works with Leprous as a dedicated cellist, while he also participates in neo-folk troupe Musk Ox and classical duo Kamancello. Across these projects, he has exhibited a flair for flexible use of his instrument, the cello, and I was therefore excited to observe a release called Worlds Within under his own name, solely composed by himself. How does his music fare when divested from the creative control of others' grubby hands?
It's evident from minute one that Weinroth-Browne is not just a talented cellist, but also a talented composer. The compositions are stunning, featuring subtle harmonies and careful arrangements of cello textures, such that Worlds Within doesn't just sound classical even though it solely uses a classical instrument. The cliché of "more than the sum of its parts" is so relevant that it transcends relevance; although there is only one "part" (the cello), the music is so dynamic and expressive that it evokes many genres such as folk, post-rock, ambient, and metal. "Unending" opens and closes the record, utilizing slower, graceful melodies that generate an ambient, cosmic atmosphere. It doesn't use any of the more unexpected tricks of which Weinroth-Browne is capable, but it establishes the basics very well; it slowly extends the fingers of sound from the cello in the palm. Developing from almost-ambiance, "From Within" builds with waves and reaches crescendos which most evoke post-rock. "From Above" then opens with a folksy tone and hits an urgent peak which is very metal. That so many genres are conjured is a testament to Weinroth-Browne's ability not just as an instrumentalist but as a composer.
Clearly, Weinroth-Browne is a master of his instrument. While he can make all of the sounds you would expect, the more fun tricks include picking the strings like a guitar and hitting the instrument in a percussive fashion and then using effects pedals, to create metal-adjacent sounds. "From Above" uses its cellos like a guitar which is darting around, creating angles, with a tone similar to an electric guitar. I wish that the most urgent passage would explode into something more like a guitar solo but I understand the desire to not sound overly 'metal'; this record is more than an Apocalyptica album which simply tries to make metal with a cello. Meanwhile, "Tumult" opens with a percussive 'rhythm' which sounds somewhere between a synthetic electronic beat and a real drum. The diversity of sound generated from a nominally simple instrument is impressively surprising.
The compositions are always in fluctuation without ever feeling scattershot or inconsistently written. Particular "rhythms" or lower-pitched strokes occupying the bottom end may repeat but the layering over the top varies, as in typical rock music. There are moments of frenetic energy where the cello layers sound more like violins but also slower moments that favor emotion and grandiosity. The stringy superstructures are always constructing and deconstructing, such as on "Tumult" which is broken into four parts. Each part transitions seamlessly with the last, opening softly before becoming heavier throughout. If I have to offer criticism, it's the partitioning of the song; the splits are logically located but I would rather it just flowed rather than striving
to be more bite-sized. Further, by the fourth example of the same structure ("IV") it has become somewhat formulaic, making this part mildly less awesome than the other parts. But beyond this, Weinroth-Browne demonstrates excellent song-writing control across Worlds Within, maintaining a sense of progression and freshness. For example, it would have been easy for the bold finale, "Fade (Afterglow)"1 to feel slow and lethargic. It's bare and repetitive, only proffering four chords across its entire first minute. But the ominous atmosphere and drearier emotions offer another new texture towards the rear when albums often begin to feel too long.
Those with even a passing interest in modern classical, or the use of classical instruments in rock and metal, should pay attention to Raphael Weinroth-Browne and Worlds Within. It's a stunning example of less being more and has opened up 2020 in the best possible way for me. 2 The dynamic master and wonderful, breathy mix only intensify my admiration and once again remind me that I should listen to even more ambient and synth music which tends to be mastered far more dynamically than metal. But even metalheads shouldn't miss this: though formally classical, Worlds Within is the sound of a classical instrumentalist and composer who loves the aesthetics of metal so offers more than you may assume.
---
Rating: 4.0/5.0
DR: 9 | Format Reviewed: 320 kbps
Label: Self Release
Websites: facebook.com/raphaelweinroth-browne | raphaelweinroth-browne.bandcamp.com
Releases worldwide: January 24th, 2020
Raphael Weinroth-Browne – Worlds Within Review | Angry Metal Guy
A brilliant cellist and instrumental composer of Canadian post rock, he uses layered textures of progressive, experimental, metal, ambient, dark and classic.
His melodies are very well structured, refined, engaging, complex and full of an amazing creativity and virtuosity.
His resplendent work evokes a fascination of feelings that erupt in chords and arpeggios performed with a mastery of composition, showing a complete and absolute harmony in all soundscapes.
The extraction of sounds is performed with an absolute mastery that creates amazing chords and arpeggios amidst amazing effects and strumming, making a unique and mandatory collection for lovers of good music.
Aryon Maiden