Guitar-based instrumental music with a focus on live looping, ambient soundscapes, and melodic storytelling.
Adam Dodson is a musician from Austin, Texas. He is one fourth of the post-rock band, Zealand The North. His multi-genre interests have led him to explore guitar-based instrumental music with a focus on live looping, ambient soundscapes, and melodic storytelling. What began as an instagram account simply to remember his 15–60 second ideas, Adam slowly built a following of listeners and an extensive catalog of "loops", or short moments of music. This album is his first attempt at revisiting some of these loops created over the years and bringing them to life in a fuller, more colorful context.
Discography
The Risk Of Dreaming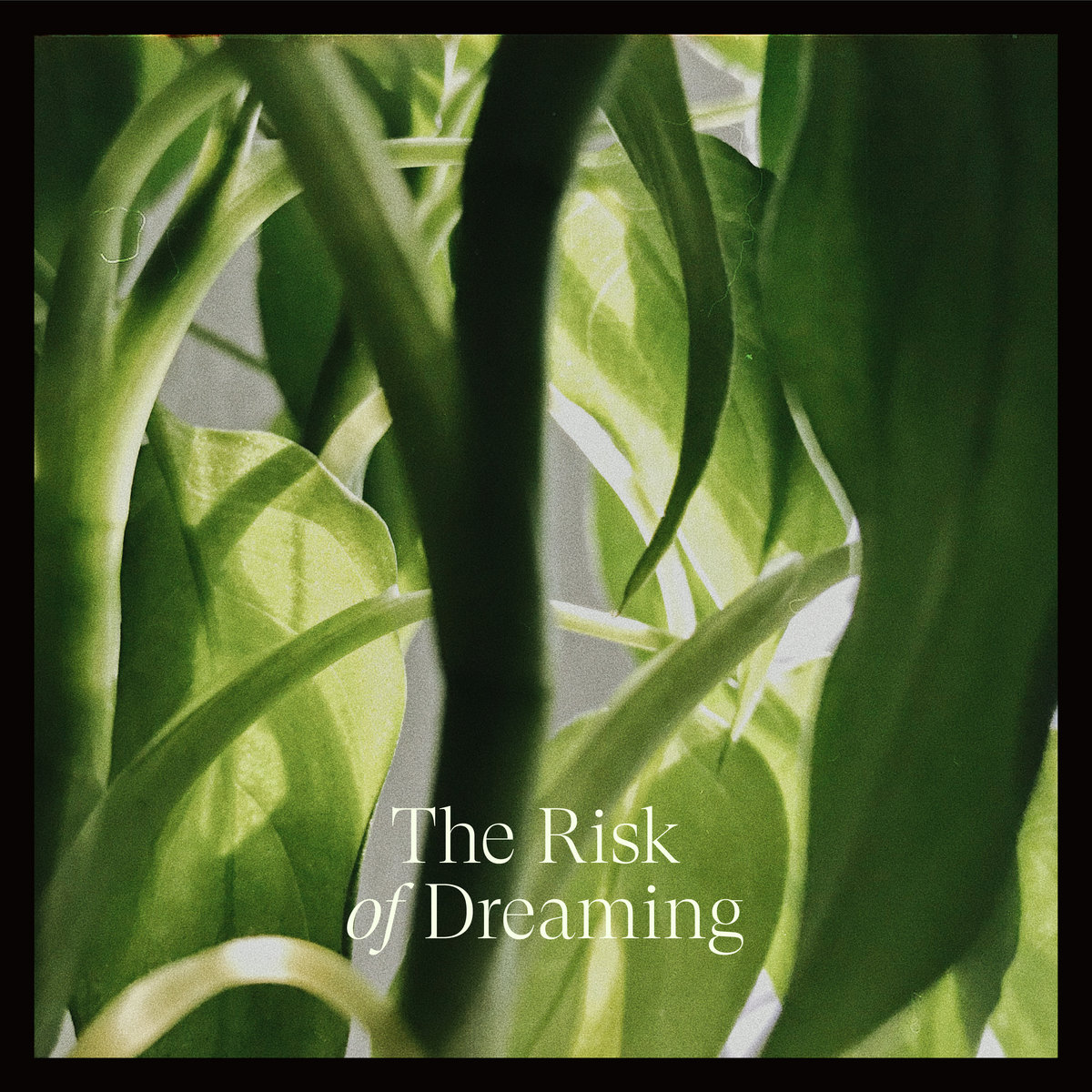 1.The Risk Of Dreaming 02:42
2.Omni 03:20
3.All That Was Ever Had Will Be Lost (feat. Echoed Sycamore) 03:14
4.Equivalent Exchange 01:37
5.Ripples Make The Wave 02:07
6.Twenty Seven 01:03
7.Normal As We Knew It 02:57
8.Even As You Watch, I Am Fleeing 02:23
credits
released March 19, 2021
Recording and Mixing by Adam Dodson
Additional Mixing and Mastered by Liquid Memoirs. Support him and his music: liquidmemoirs.bandcamp.com
Nocturnal​/​Diurnal EP
1.Gloam 02:22
2.Nocturnal 03:22
3.Illume 01:52
4.Diurnal 05:46
about
This was a collaborative project between myself and Liquid Memoirs. Produced together from opposite sides of the planet.
credits
released February 4, 2019
Written and produced by Liquid Memoirs & Adam Dodson.
Support Liquid Memoirs:
liquidmemoirs.bandcamp.com
Released with Insight Music:
insightmusic.co.uk
(16) Adam Dodson – Tema – YouTube
STEFAN BARANOWSKI/INTERVIEW, MUSIC/February 6, 2019
Wednesday 6th February // On Monday, our first official label release of the year went live, a collaborative project between Liquid Memoirs & Adam Dodson titled 'Nocturnal/Diurnal'. Both Amal and Adam were happy to speak with Insight and answer a few questions about their career so far in the industry and the concept behind their latest release.
//
Hey guys, thanks for agreeing to do an interview with Insight. Where are you currently based? Do you travel a lot, or are you firmly rooted at home?
Amal: The pleasure is ours, very happy to do this. I was born and raised in Kochi, Kerala and have been here all my life. I don't travel much to be honest.
Adam:Currently living in Austin, Texas. Between my career in graphic design and playing in a local post rock band, Zealand The North, I stay pretty rooted in the city.
When was your first real exposure to music?
Amal: Growing up, my first real exposure to music was regional film music. Indian films have a lot of songs in them which are specifically made for the film and that's my first memory of listening to music. I only started exploring other forms of music way later, probably in my teens towards the end of which I started to listen to, and make electronic music.
Adam: My parents put me in piano lessons when I was 5, and since then it's just always been around. My Dad would play piano for fun, and my Uncle is a full time musician. I suppose they were my first real influences, musically.
What has been your proudest experience to date?
Amal: I think it's when I finished my first EP. It was challenging back then, but when I finally did it, it felt like a huge accomplishment and milestone.
Adam: My first band was a high school pop-punk act. I was maybe 17 years old. I was still learning how to play guitar and was practicing all the time, and it was really just something we were all doing for fun. I remember we played this battle of the bands with little expectations. But we won, and they gave us a $1000 bucks. I had never earned money like that and although it was essentially a local talent show, I remember feeling really validated in the moment, like the music we played had value, and might actually be something I could pursue.
Tell us a little about the production style and concept behind your latest collaboration EP 'Nocturnal/Diurnal'.
Amal: This EP wasn't planned and so we didn't actually have a concept to start with. I came across Adam's music when a friend of mine shared one of his Instagram posts. I messaged Adam and talked about collaborating on a track and we ended up doing 'Nocturnal', we talked about doing one more track to make a two track EP out of it, I believe this is when the concept of the EP started to take shape. We then went on to make 'Diurnal', and we aimed to make it sound more uplifting and brighter when compared to 'Nocturnal', which is a tad melancholic. We also decided to make the EP into a single, seamless experience from start to finish, which is why we made the other two tracks, both of which serve as intros to the title tracks.
Adam: This collaboration was a 100% DIY project between Amal and myself. Amal first approached me with a track he was working on called 'Nocturnal', and wanted me to put my own spin on it. It was really interesting for me, because the style of music he makes is way different than anything I would create on my own. I approached it very casually and it was easy to add things where I saw fit. When it was finally done, we were both so excited about the end product that we wanted to do more. So I decided to start a song called 'Diurnal' and played a sort of role reversal—he took my idea and added what he saw fit best. This was a really fun way to write, and it made our workflow surprisingly easy.
Would you have any specific techniques you'd like to share when it comes to collaborating with other producers?
Amal: I don't know about techniques but I believe working with people that inspire you, or the work of whom you're a genuine fan of, will almost definitely lead to a great result and experience.
Adam: I think collaborating with people who make music differently than you do is important. It can push you out of your comfort zone and expose you to sounds or ideas you might not of considered otherwise. Everyone has their own perspectives, and being open to that is probably one the most important things you can do for yourself in a collaboration.
What's your favorite record right now? What album out there are you really enjoying?
Amal: Submotion Orchestra – Kites
Adam: Oh man, this is a tough one. Wait For Love, by Pianos Become the Teeth has been in my ears a lot since it came out last year.
How about your favorite record of all time?
Amal: 'Dive' by Tycho is easily my favourite record of all time.
Adam: I don't think it's possible to say, it changes all the time! Today I'll go with, Rooms of The House – La Dispute.
What lies ahead for you both as individuals?
Amal: I have a 6 track EP called 'The Disconnect' coming out via SmallPrint Recordings very soon, and I'm working on another EP that'll hopefully come out later this year.
Adam: My band Zealand The North is going into the studio before summer — we hope to have a new release out by the end of the year. I'm also planning on putting together my first solo album.
What's your musical goal for the next few years? Is there something you'd love to achieve in your career?
Amal: I'd like to try and make my sound more unique and distinguishable over the coming years. I want to put out more music and eventually work towards making full length albums, as EPs don't really challenge me anymore.
Adam: I hope to be in a place where I can start touring some, even if it's just small regional treks where I can connect with other likeminded musicians along the way.
Any life goals?
Amal: No.
Adam: Follow the music wherever it goes.
Which artists/producers would you love for us to go and check out?
Amal: There's a lot that I'd like to suggest but I'm going to go with R Beny, Rchetype and Hilyard as I've been listening to them a lot these days.
Adam: Go listen to BinkBeats. He's probably one of the most talented musicians I've seen in a years.
Has there ever been a piece of music or an experience that shaped you to become the musician you are today?
Amal: Like a said before, Tycho's album 'Dive' has a special place for me. I don't know if it has influenced the music I make but I believe it has, to some extent. Also I've never been the same after I listened to 'Return to Innocence' by Enigma.
 Adam: It's so hard to point at any one thing…I've been seeking out music in a "personal journey" sort of way since I was first starting to play piano. I think everything you do and surround yourself with shapes the music you play.
https://bandcamp.com/EmbeddedPlayer/v=2/album=1252853991/size=large/bgcol=ffffff/linkcol=0687f5/
«Insight Review: Bucky, 'True Colours LP'»Insight Update: Ecepta To Release New Music
Insight Interview // Liquid Memoirs & Adam Dodson | Insight Music
Reviews
ADAM DODSON PREMIERES STIRRING NEW SINGLE OF SHIMMERING AMBIANCE — LISTEN HERE!
By Caleb R. Newton / March 5, 2021
Adam Dodson, who performs with the Austin, Texas-based atmospheric post-rock group Zealand The North, has crafted a piece of poignantly shimmering ambiance for his new solo single "Normal As We Knew It." The track appears on Dodson's forthcoming full-length album, The Risk Of Dreaming, which he's releasing to the world on March 19.
Get a first listen below to "Normal As We Knew It"!
Dodson is premiering a video for the moving track via YouTube, and the premiere is embedded below and shortly going live, alongside a Bandcamp track embed.
The tranquil song begins with resounding keys, and after about half a minute, Dodson introduces peacefully plucked, shimmering electric guitar as the keys continue. There's a real sense of immersive atmosphere in the sound — the song feels lush and inviting, like the musical reflection of a foggy field on a bright summer morning.
As the track proceeds, Dodson grows the sound, adding a steady synth rhythm and broadening the atmosphere even further, but the music — which ends with a return to the tones from the first parts of the track — always feels personal. Although the vibes alone feel thoroughly compelling, the track maintains a sense of movement, like pensively walking through that foggy field without anyone else around. The song doesn't feel preoccupied with getting to an endpoint — instead, the music serenely drifts along, providing space to find some peace in the contemplative journey, without worrying about a potentially elusive feeling of conclusion. It's a sonic place to sit and take in surroundings.
There's a real feeling of brightness in the atmosphere, like rays of sunlight slowly spreading across a horizon, and the track features a poignant feeling of peace while resting in the glow. Poignantly, the cover art for The Risk Of Dreaming features an image from a vantage point within vibrant foliage, and a feeling of nestling into the atmosphere courses through this music.
"This song is the product of a year that asked more questions than gave answers," Dodson explains. "The world on pause offered me a chance for reflection. A sentimental demo from years ago revisited with a different perspective gave this song a chance to blossom into something new, approached with the purpose of recapturing lost emotions with the help of new experiences."
Nab The Risk Of Dreaming across platforms at this link.
Check out "Normal As We Knew It" below!
https://bandcamp.com/EmbeddedPlayer/album=558894882/size=large/bgcol=ffffff/linkcol=0687f5/transparent=true/tracklist=false/tracks=3818886183/esig=f808a48909559c5f43fa226352712a88/
And here is the video!
Brilliant composer, American post rock instrumental guitarist, uses layered textures of melancholy, ambient, downtempo, electronic, experimental, in an atmospheric looping background.
His last album "The Risk Of Dreaming" brings eight well-structured, immersive, smooth, short, cinematic, immersive melodies, full of feelings in a soundscape with arrangements, and contemplative details.
With exquisite refinement and using new techniques, this album surpasses its demo "Nocturnal / Diurnal" where it rescues the emotional unit with a smooth and growing cadence showing a perfect and harmonious harmony.
Aryon Maiden