Post-metal made in London.
'Machinations' is the latest single by UK based Post-Progressive rock band, Tacoma Narrows Bridge Disaster.
Our riffs will hurt you, and our ambience will make you cry.
Tacoma Narrows Bridge Disaster
Members
Drew Vernon – Guitar, Synthesisers
Ben Wilsker- Drums
Andrea Longo- Guitar
Tom Granica – Bass
Discography
'Postsynaptic' is the latest single by UK based Post-Progressive rock band, Tacoma Narrows Bridge Disaster from their upcoming eponymous album which will be out on August 19, 2021 via Post. Recordings.
The World Inside (album) *​*​PRE​-​ORDER​*​*
The World Inside (single)
Machinations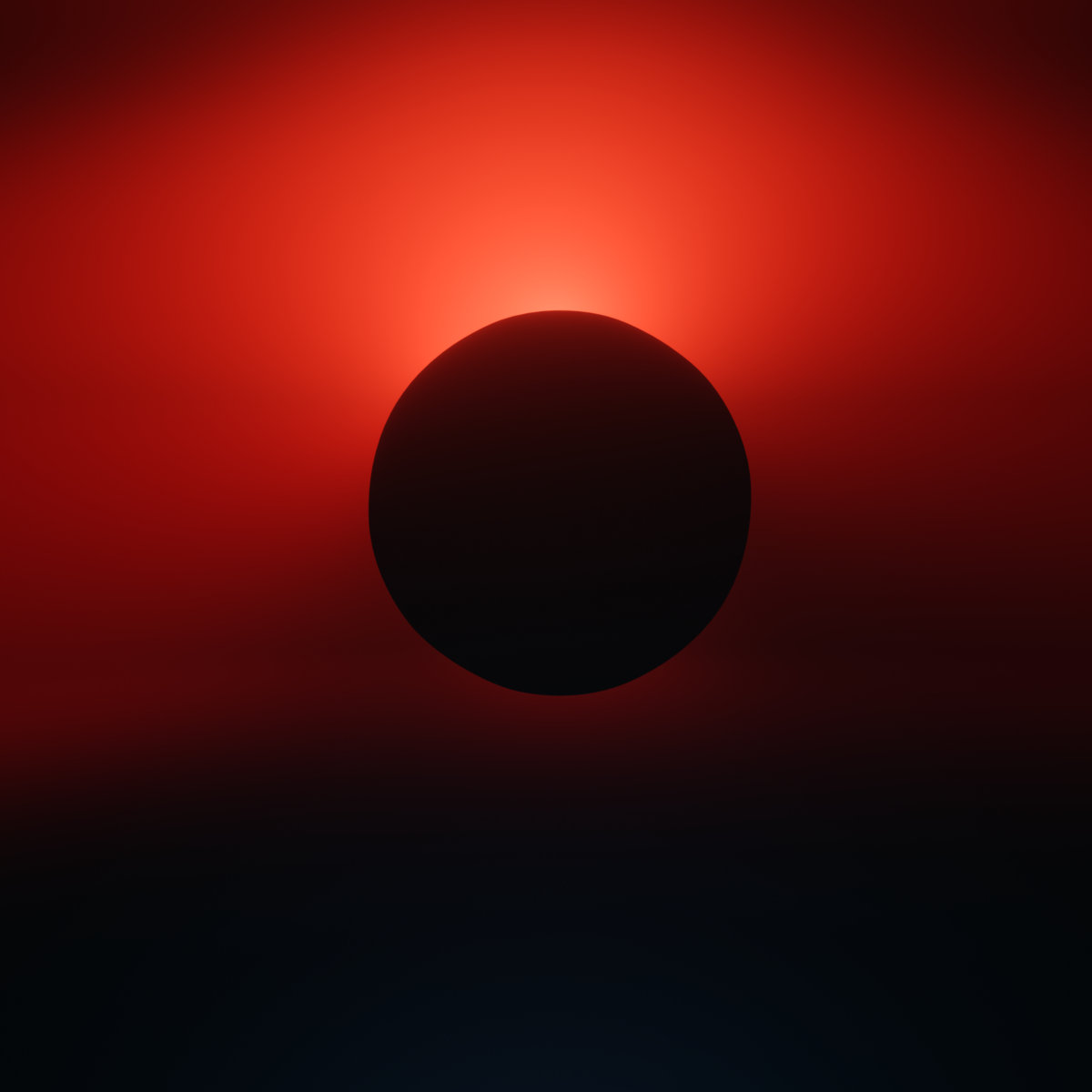 The new single by TNBD… there is a world inside us all…
From our upcoming summer album release.
credits
released April 16, 2021
Drew Vernon – Guitar, Synthesisers
Ben Wilsker- Drums
Andrea Longo- Guitar
Tom Granica – Bass
Truth Escapes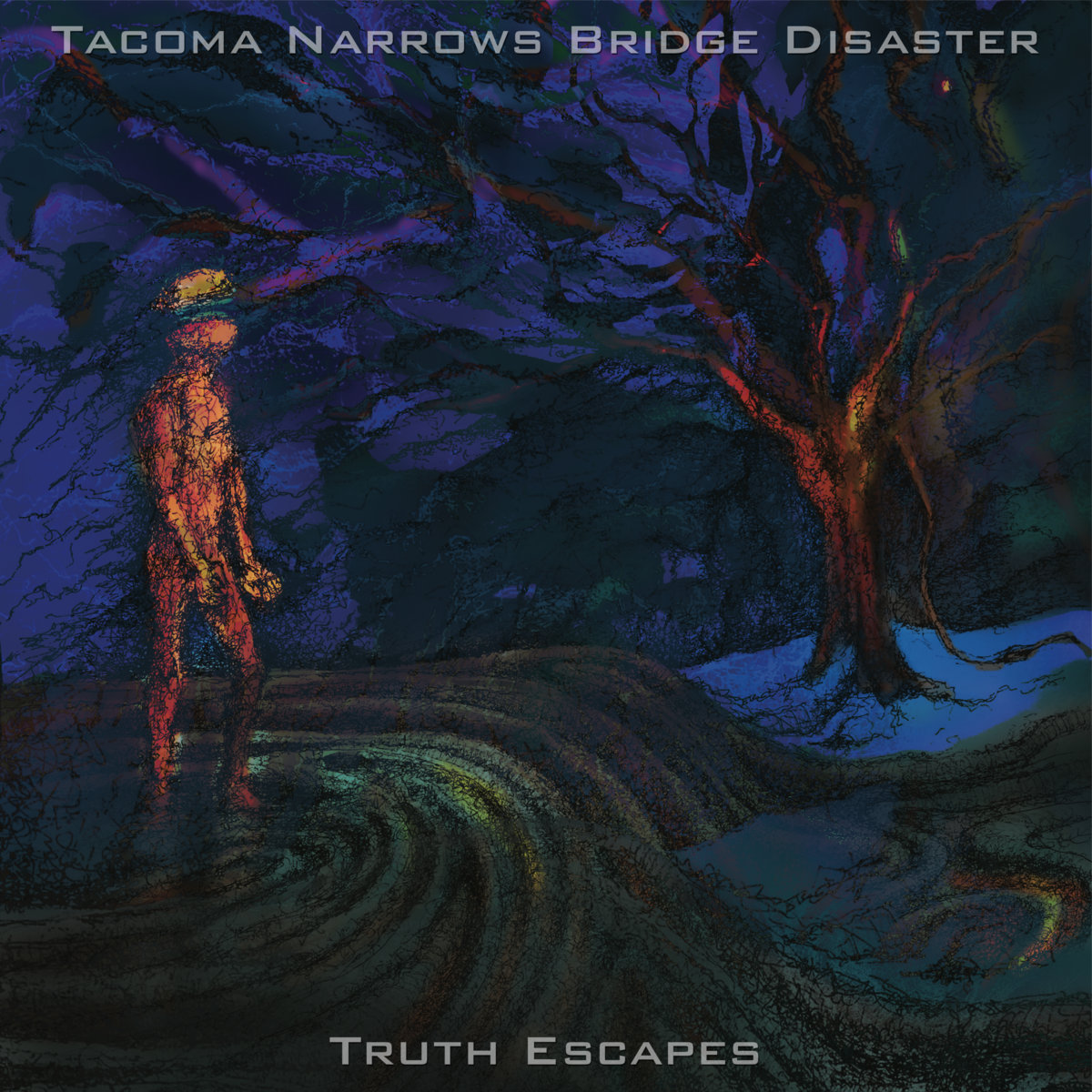 1.Truth Escapes 08:23
2.Escapes Truth 02:30
about
Truth Escapes is the brand new single from Tacoma Narrows Bridge Disaster. A mesmerising journey into the sound of the band, exploring ambience and heavy rock riffs in equal measure.
It is a taste of what is to come, with a new prog-rock ambient-metal tinged album landing in 2019.
Lyrics:
Passing
outside
Waking
In dreams
Contemplate
our end
The emptiness
of our lives
We're seeking meaning
In places insecure
credits
released August 10, 2018
Ben Wilsker – Drums
Tom Granica – Bass
Andrea Longo – Guitar
Drew Vernon – Guitar & Vocals
Recorded, Mixed, Engineered, and Mastered by Drew Vernon & Michael Bugh.
Artwork by Sagui. Check her stuff out here:
http://www.facebook.com/SaguiDotArt/ http://www.instagram.com/saguidotart/
Wires​/​Dream​\​Wires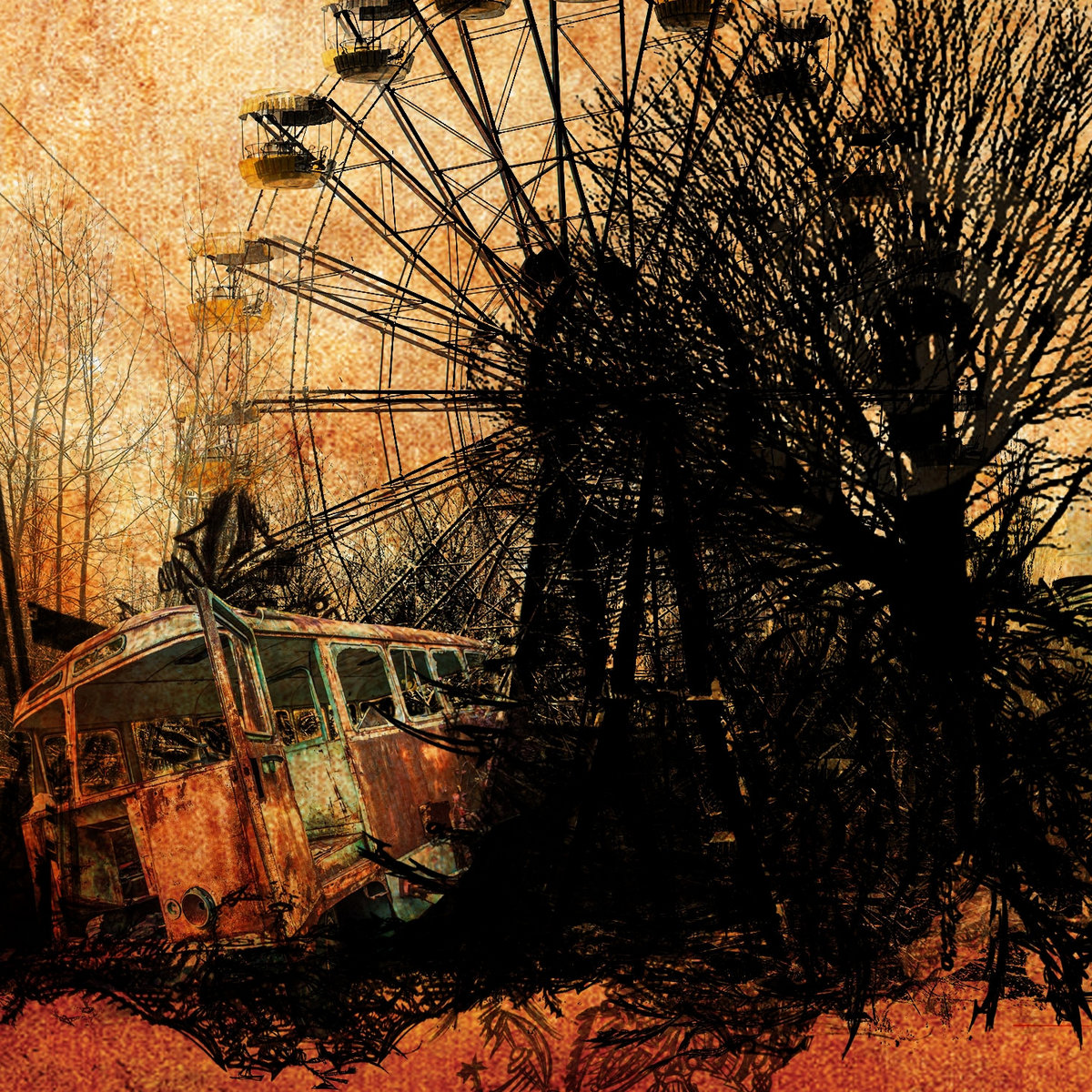 1.Oko 10:12
2.Consume 06:38
3.Orogenic 07:33
4.Wires/Dream\Wires 07:31
5.Antirazor 02:00
6.Murasame 05:33
7.Nexus 06:28
8.Disposable 07:09
9.Passing 09:03
credits
released August 24, 2015
Drew Vernon – Guitars & Vocals
Adam Paul – Guitars
Tom Granica – Bass
Alex Rainbow – Drums
Production, engineering, and mixing by Michael Bugh and Drew Vernon.
Mastering by Fat As Funk – fatasfunk.com
Exegesis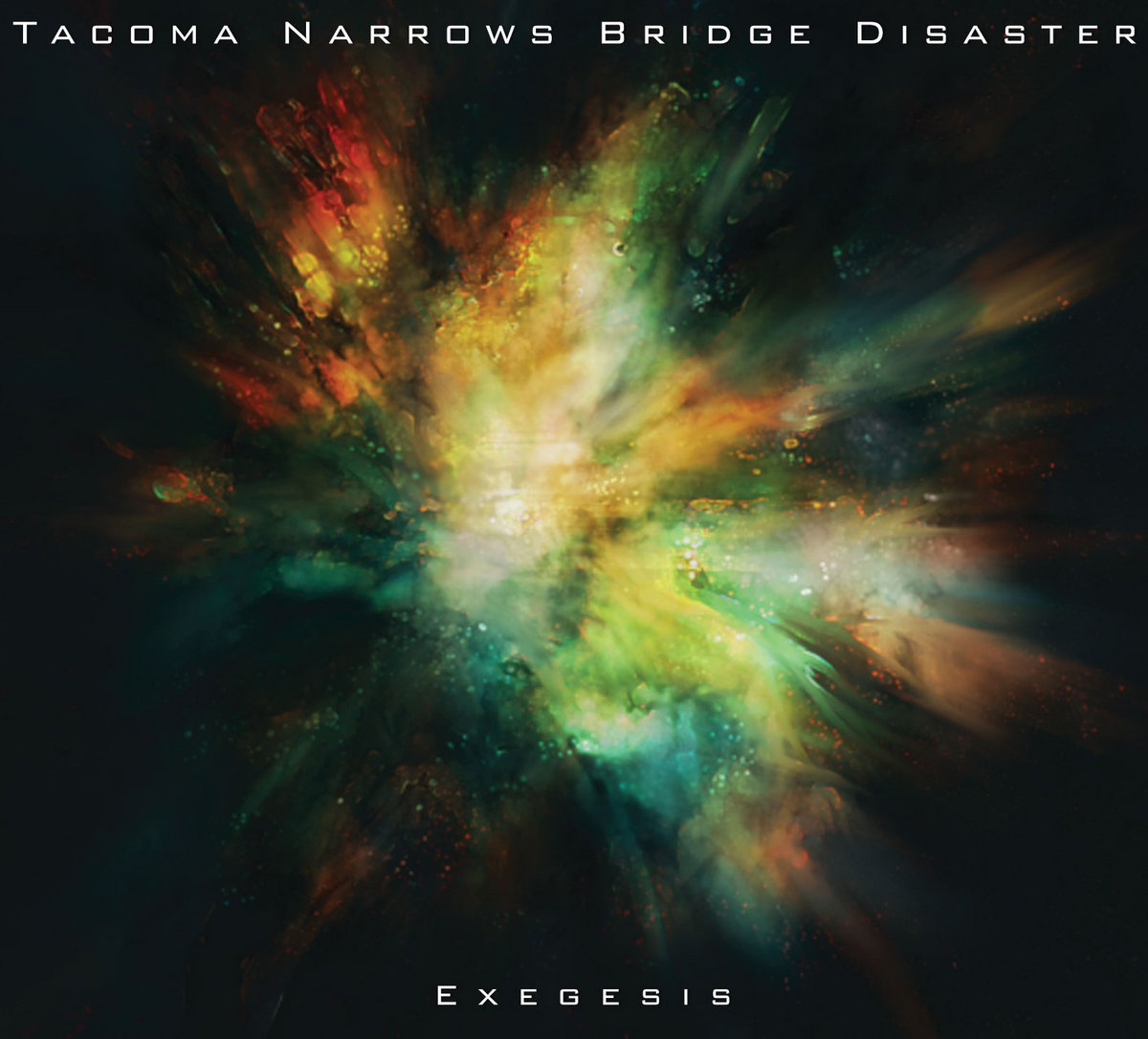 1.Fractal World 06:27
2.Exegesis 10:04
3.Calligraphy 08:22
4.Valis 11:49
5.Black Iron Prison 09:09
6.Going Out Like Lights On A Switchboard 02:12
7.Sungazer 06:50
8.Wake 12:33
credits
released February 2, 2012
Sunday (Vocal Version)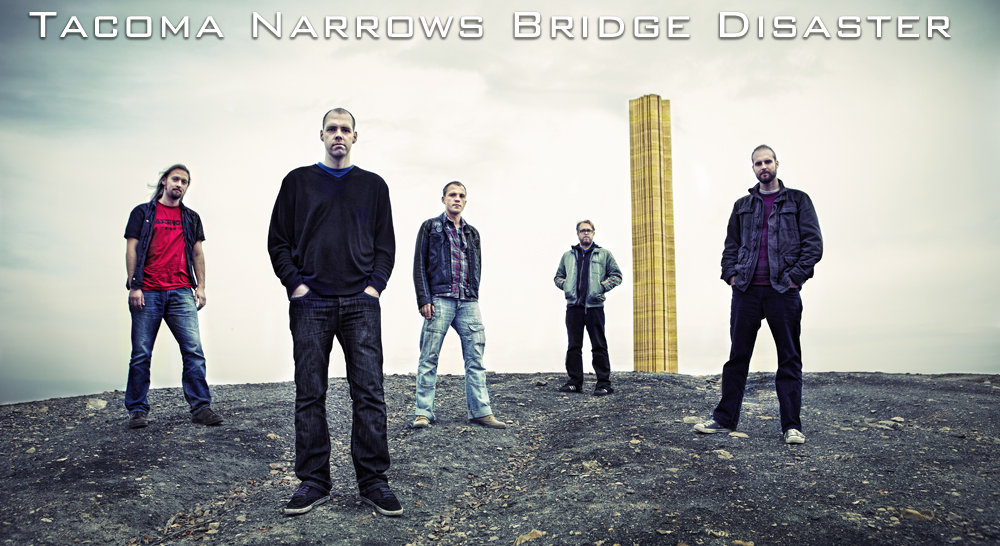 1.Sunday (Vocal Version) 10:12
credits
released September 23, 2012
Collapse
1.Blue Skies 06:42
2.Collapse 06:46
3.Duggah 05:23
4.0-7156-3561-1 00:46
5.Sunday 10:05
6.Seaweed 06:31
7.Winchester Pump 01:50
8.Tokyo Rose 09:25
9.Monolith 06:28
10.Twenty 13:06
about
Collapse was recorded in 2009 over the period of about 9 months, and is the culmination of the first stage of the bands work.
The album was mastered by Mehdi Safa of Shelsmusic fame.
Brand new to Bandcamp – make sure you get the FLAC version!!
credits
released November 21, 2009
A Cheery Wave From Stranded Youngsters: An Instrumental​​/​​Post​​-​​rock Compilation (Issue One)
1.Waking Aida – That's Not My Trick, Michael 05:51
2.Karhide – Katla 03:56
3.TNBD – Calligraphy 08:29
4.Monsters Build Mean Robots – The Witches And The Liars 07:56
5.Flies Are Spies From Hell – Great Deadener 08:27
6.Rostov Could Get It 04:07
7.What The Blood Revealed – The Corporation As We Know It Is Dead, Dead, Dead 08:18
8.Goonies Never Say Die – In Space No-One Can Hear Your Silence 09:30
9.Double Handsome Dragons – Are We Not The Future Of This Nation 05:42
10.Friend? – Take A Bath In Public 05:03
11.UpCDownC – Black Lodge 05:26
about
A free download album showcasing some of the best bands on the contemporary British post-rock/instrumental scene.
(17) Tacoma Narrows Bridge Disaster – YouTube
Reviews
Tacoma Narrows Bridge Disaster – Wires/Dream\Wires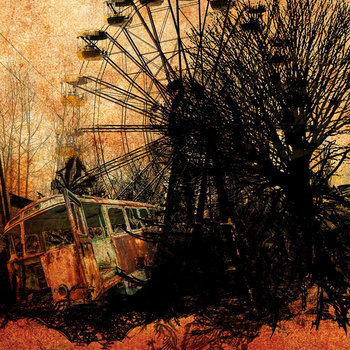 Reviewer:
8.0
26 users:
7.58
01. Oko
02. Consume
03. Orogenic
04. Wires/Dream\Wires
05. Antirazor
06. Murasame
07. Nexus
08. Disposable
09. Passing
Sometimes life is full of surprises.
About a month ago, after a long three and a half year run, I deleted Tacoma Narrows Bridge Disaster's Exegesis off my space-deprived iPhone to make way for albums to be reviewed. Not one week passes when out of the blue Tom emails me and asks if I want to review their newest album. Needless to say I jumped at the chance.
Wires/Dream\Wires see the band returning after three years off pretty much in stride with Exegesis.
TNBD play post metal and follow the basic blue print of the genre, which is to see quiet instrumental pieces which slowly build up to distortion pedal stomping crescendos. Hooray. Another band in a long line of post-it note acts.
Tacoma Narrows Bridge Disaster stand apart for several reasons.
First – they adhere to the basic recipe, but they carved out their own niche. You have ebbs and flows, build-ups and releases, but it doesn't just sound like another Explosions In The Sky knock off. It's not post-it by numbers. They have their own slightly mutant version with their own flourishes and swells. Every player has their part, every player has their moment, and they all fit together.
Second – they do it better than most. Far better. It just feels more evocative. The entire point of the genre is to try to paint a picture with sound. To go with that analogy, their music would be hanging in a gallery somewhere, while most of what I've listened to would be on display in an office building. The kind that sells office supplies, perhaps, like Post-It notes.
Third – There are the exception to the rule. My normal advice to post bands not named after bridge collapses is to cut the singing. Too much HUHIGIGGAWWWRRR too loud in the mix that makes me want to jam barbed metal skewers into my ears. TNBD vocals are great and add to the music.
So with Wires/Dream\Wires the band have crafted songs that are a slight improvement on Exegesis, which is impressive given how much I enjoyed that album. Amusingly, however, it seems they took to heart the advice I've been trying to give the other acts. The album is nearly entirely instrumental. You get some vocals, a little muted, on the closer, "Passing". That's it.
Ultimately while initially a tad disappointed with the lack of vocals on this effort, after repeated listens it didn't terribly much matter.
Wires/Dream\Wires is like a big, massive hamburger loaded with bacon, grilled onions, mushrooms, or whatever else you dig on your favorite. This is my review, my palate is king. When the plate arrives you might expect a mountain of fries to greet you along with the burger, only to find a handful… woe is the diner. However once you've devoured the tasty, tasty burger you realize it's a damned fine meal on its own and you didn't need the fries in the first place.
Or something like that. Side note, I probably shouldn't review on an empty stomach.
I'll just say three years and change ago Tacoma Narrows Bridge Disaster re-ignited some enthusiasm in a genre that seemed doing its finest to choke it out of me. The same holds true now with Wires/Dream\Wires. A thoroughly enjoyable album, great for enthusiasts of the genre as well as a good starting point for those looking to dabble.
Conveniently, streaming here.
Rating breakdown
| | |
| --- | --- |
| Performance: | 8 |
| Songwriting: | 8 |
| Originality: | 7 |
| Production: | 8 |
Tacoma Narrows Bridge Disaster – Wires/Dream\Wires review – Metal Storm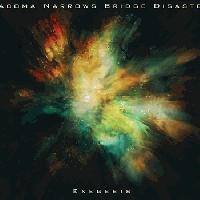 4.0
excellent
Review
by Scoot USER (41 Reviews)
July 15th, 2012 | 42 replies

Release Date: 2012 | Tracklist
Review Summary: Tacoma Narrows Bridge Disaster produce what could be an unexpected addition to many year-end lists.
Every year, there seem to be a few bands that manage to come from out of nowhere and make a name for themselves. Some burst onto the scene and demand attention; others aren't as electrifying. At first glance, there isn't much that separates Tacoma Narrows Bridge Disaster from the thousands of other hopeful progressive/post-metal groups trying desperately to stand out in the world of underground music. The extravagant band name, the picture of a nebula on the album cover, the complex song titles – they're all here. To be frank, it's easy to see them coming off as "just another Isis ripoff" to a casual observer. In this case, however, there's more depth than meets the eye. Exegesis is an impressive effort from a young band that is beginning to find its own niche, taking the traditional post-metal sound and adding new innovations.
There is an overlapping ominous theme that connects each song with the one before it, creating a chain of powerful songwriting. While much of the music is instrumental, the sections that contain vocals are especially noteworthy; vocalist Dylan Foucher alternates using a throaty yell and a soft croon whenever the song necessitates it. Both guitarists display an impressive array of riffs, ranging from Tool-esque chugging to dissonant melodic leads that intertwine wonderfully with the backing music. The title track, arguably the album's finest, is the best example of what Tacoma Narrows Bridge Disaster brings to the table. Over the course of several minutes, the lumbering song blossoms from a simple clean melody to a massive wall of sound, climaxing in a final minute that can only be described as awe-inspiring.
While the group's influences are absolutely crystal clear, they do an admirable job of trying to branch out and create their own sound. Fans of Tool should find many things to love about this album, as the band borrows much of what made Lateralus so universally praised. However, the song structures are much more similar to bands like Pelican and Neurosis in their ebbs and flows. Though there are still some lulls in the songs (which are eight minutes on average), a young band can generally eliminate filler as they grow as songwriters. Tacoma Narrows Bridge Disaster have done their part in creating one of the more surprisingly solid albums of the year and a possible candidate for many year-end lists to come. All they can do now is hope that they don't fade into anonymity like so many other hopefuls before them.
Tacoma Narrows Bridge Disaster – Exegesis (album review 2) | Sputnikmusic
TACOMA NARROWS BRIDGE DISASTER hail from London, the meeting of five minds who share a love for atmospheric and melodic art-metal. The band was formed in 2008 with Drew VERNON and Adam PAUL on guitars Tom GRANICA on bass, Alex RAINBOW on drums and Dylan FOUCHER on vocals and synths. Bringing together elements of post-rock and progressive metal, as well as diverse influences from glitch to stoner rock, the collective achieved a unique and spellbinding sound. Moments of reflective serenity and complex spiraling soundscapes mix with massive riffs and crushing climaxes.
In 2009 the band recorded their first album, the all instrumental "Collapse", favoring a DIY approach as to keep the sound as close to its original intention as possible. In 2012 they followed up with the highly acclaimed second album titled "Exegesis". TACOMA NARROWS BRIDGE DISASTER will appeal to a large group of progressive music fans, as it combines elements of bands such as ISIS, TOOL, RIVERSIDE, PELICAN and EXPLOSIONS IN THE SKY.
TACOMA NARROWS BRIDGE DISASTER discography and reviews (progarchives.com)
Spectacular British post rock band, using textures in layers of stoner, art metal, metal, progressive, in an atmospheric sludge metal background.
His works bring long, well-structured, complex, intense, somber, vigorous melodies described by a prominent bass, full of noisy, distorted, high-pitched, precise, marked and guided by a percussion in both times.
With beautiful, creative strumming, the band has extensive experience in sound scenarios that transcend and delight with an impressive and masterful performance.
His latest release, "Machinations" is immersive, refined, atmospheric, with creative synthesized arrangements marked by the bass and the drums in a precise way that erupt in ecstatic feelings with a landscape that floats at the apex of creation, yet another consecrated gem.
Aryon Maiden