Instrumental prog/post-rock/metal band from Brisbane, Australia
@balloonskillbabies | Linktree
Balloons Kill Babies (or BKB for short) are a Brisbane based heavy instrumental band led by Christian Carter and Karl O'Shea. A blend of metal, prog and post-rock, the band conjures labyrinthine yet emotionally cathartic soundscapes and lets the listener decide the meaning behind the music.
To date, BKB have released two studio EPs, one studio single and a live acoustic EP recorded whilst supporting Anathema (UK) in 2015. They have also supported notable acts such as The Ocean Collective (Germany), mono (Japan) and most recently, Zeal & Ardor (Switzerland).
Balloons Kill Babies have recently entered the studio to begin work on their first full-length album which includes material that continues to expand upon their sound while retaining their signature instrumental interplay.
Members
Christian Carter – Guitar
Scott Davey – Drums/Percussion
Karl O'Shea – Bass
Discography
Prodromal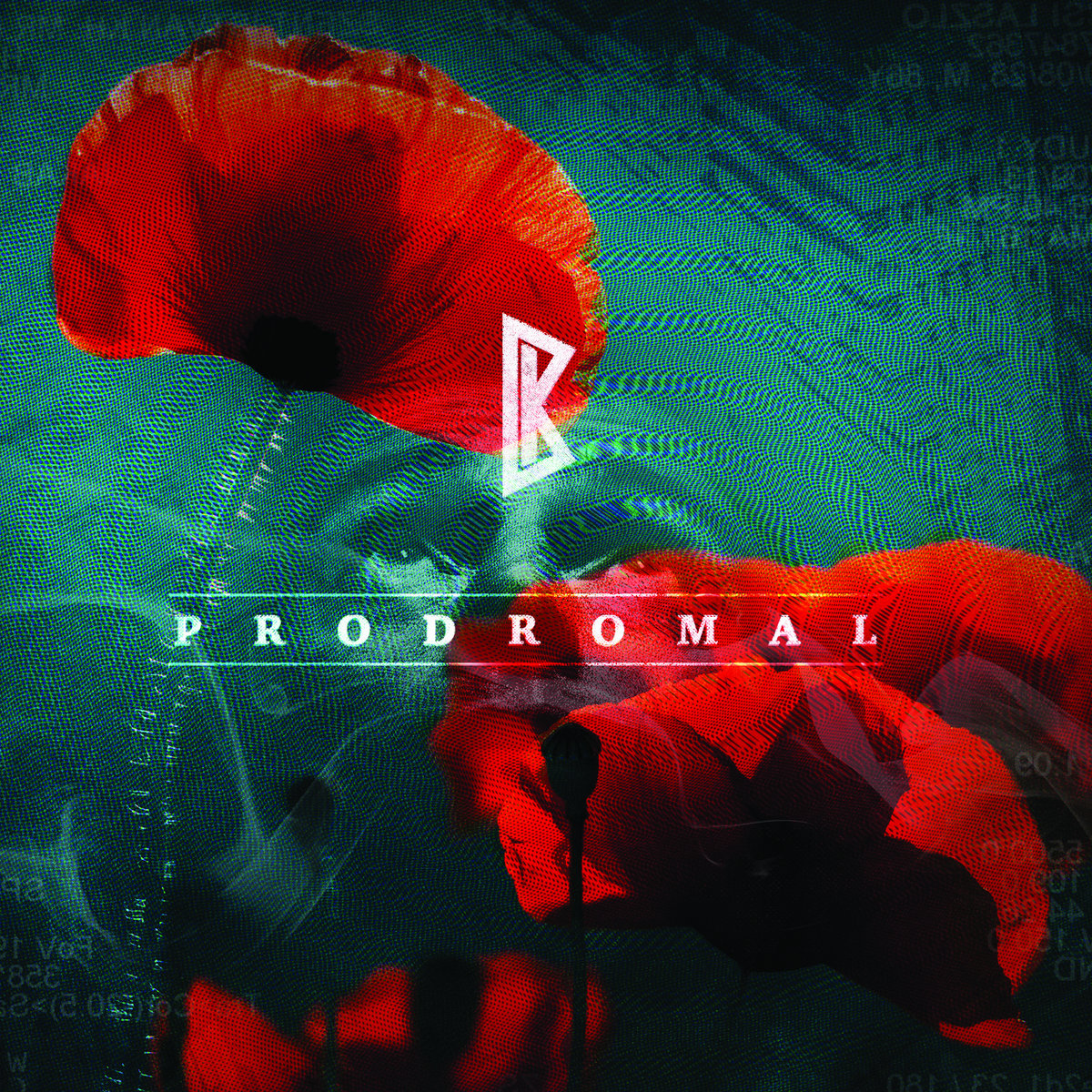 1.HTFK 04:01
2.Breach 06:39
3.Illuzia 06:05
4.Feb 25 05:56
5.Prodromal 06:14
credits
released September 22, 2017
Produced by Govinda Doyle
Recorded, Mixed & Mastered by Govinda Doyle
Pre-production – Greg Olley
Artwork – Jack Tierney
Christian Carter – Guitar
Scott Davey – Drums/Percussion
Karl O'Shea – Bass
Greg Olley – Additional Strings, Synths, Programming
Megan Vessi – Additional Vox
A Night At The Triffid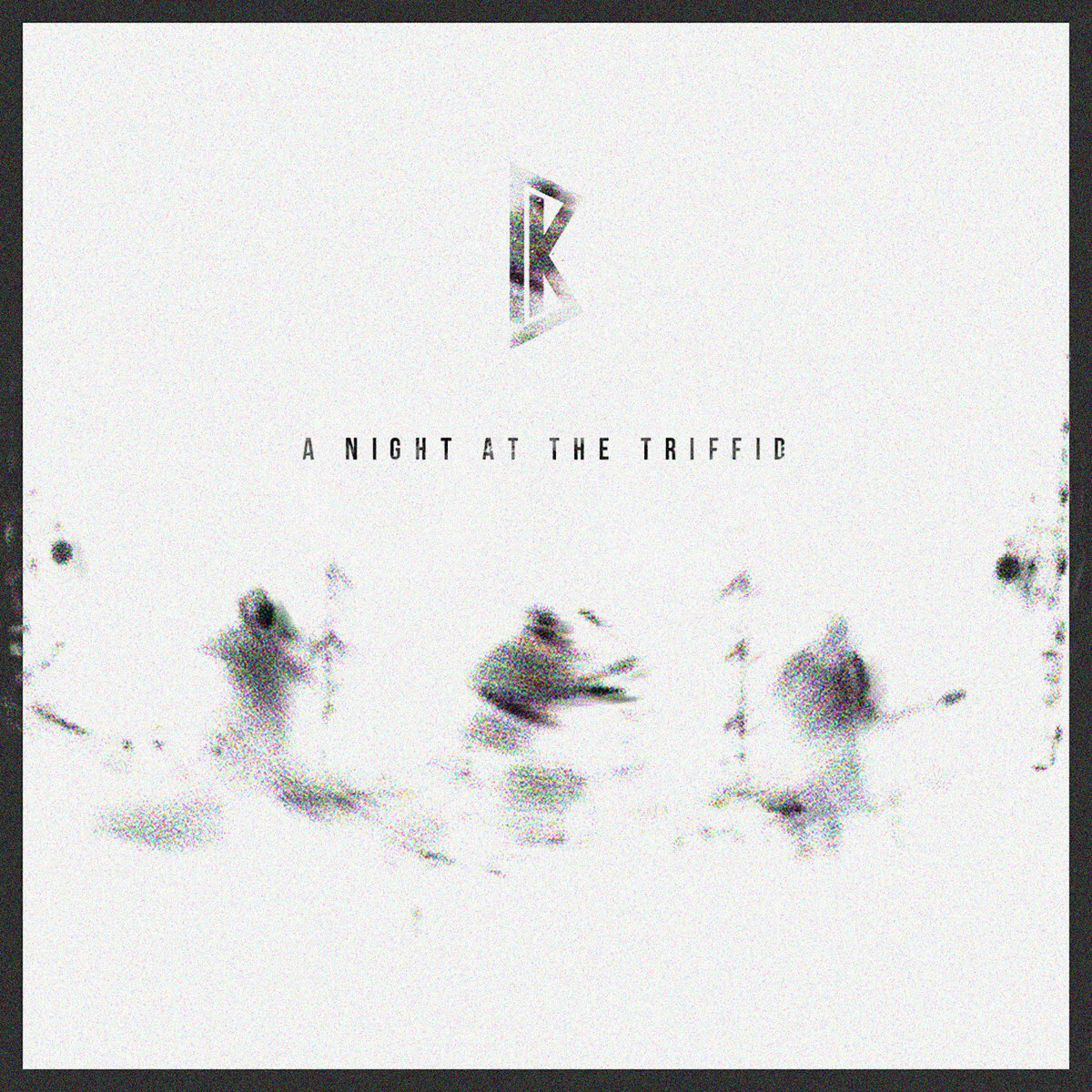 1.Breach (Live, Acoustic) 08:28
2.Cedar Creek (Live. Acoustic) 04:21
3.Patches In The Sky (Live, Acoustic) 03:35
4.Leviathan (Live, Acoustic) 05:03
5.Prodromal (Live, Acoustic) 05:43
about
Recorded October 29th, 2015 at The Triffid, Newstead supporting Anathema, "A Night At The Triffid" is Balloons Kill Babies first acoustic performance, featuring long term collaborator, producer and friend Greg Olley on violin.
Pay $5.00 AUD for high quality audio files or watch the full video here
http://www.youtube.com/watch?v=gJnVQI86M_0
credits
released June 14, 2016
Christian Carter – Guitar
Karl O'Shea – Bass
Francis Daly – Drums
Greg Olley – Violin
Mixed and mastered by Moors Audio
Special thanks to Anathema, Metropolis Touring, Underscore Agency, Collision Course PR, The Drum Cartel and Adrian Goleby
Patches In The Sky Limited CD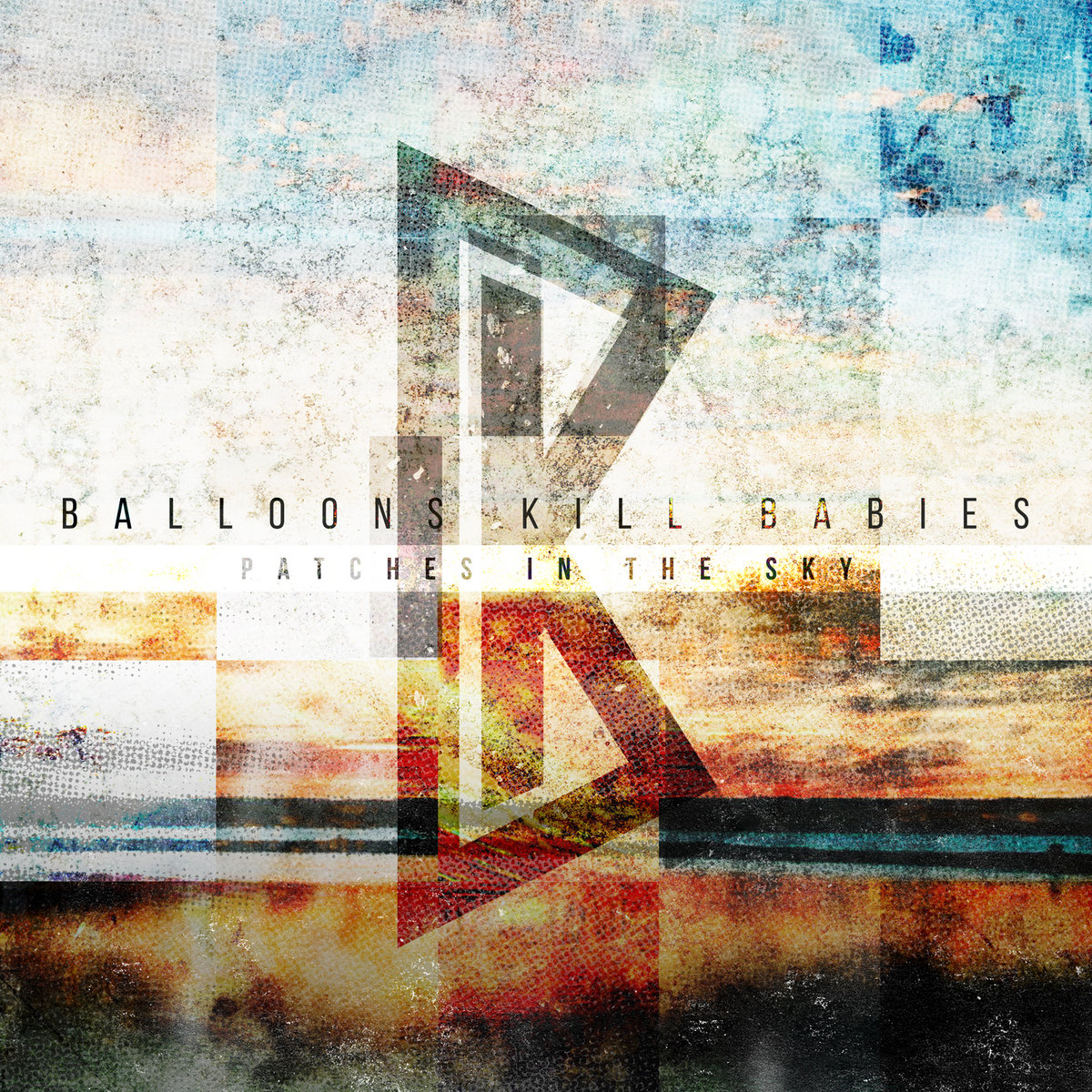 1.Patches In The Sky 03:54
2.Patches In The Sky (Sydonia Remix) 04:02
3.Patches In The Sky (Galapogos Remix) 05:30
4.Patches In The Sky (Greg Olley Remix) 03:43
about
Patches In The Sky single with exclusive remixes from members of Sydonia/I Am Duckeye, Galapogos and producer Greg Olley which are only available on the disc.
credits
released June 19, 2015
All music written and performed by Balloons Kill Babies
Produced by Greg Olley
Recorded at Hunting Ground Studios and Tall Poppy Productions
Mixed at Tall Poppy Productions
Mastered by Tom Coyne
Artwork by Jack Tierney from Listen To The Graphics
REMIXES:
Sydonia Remix by Sean Bailey, additional vocals from Sam Haycroft
Galapogos Remix produced by: Benjiban Bohn
Mixed, engineered and assembled by: Luke Koster
Additional Guitar by T.French
Additional Drums by Luke Koster and Jerram Gabriel
Vocals performed by Dan Newton
Greg Olley Remix by Greg Olley, additional vocals by Greg Olley
Leviathan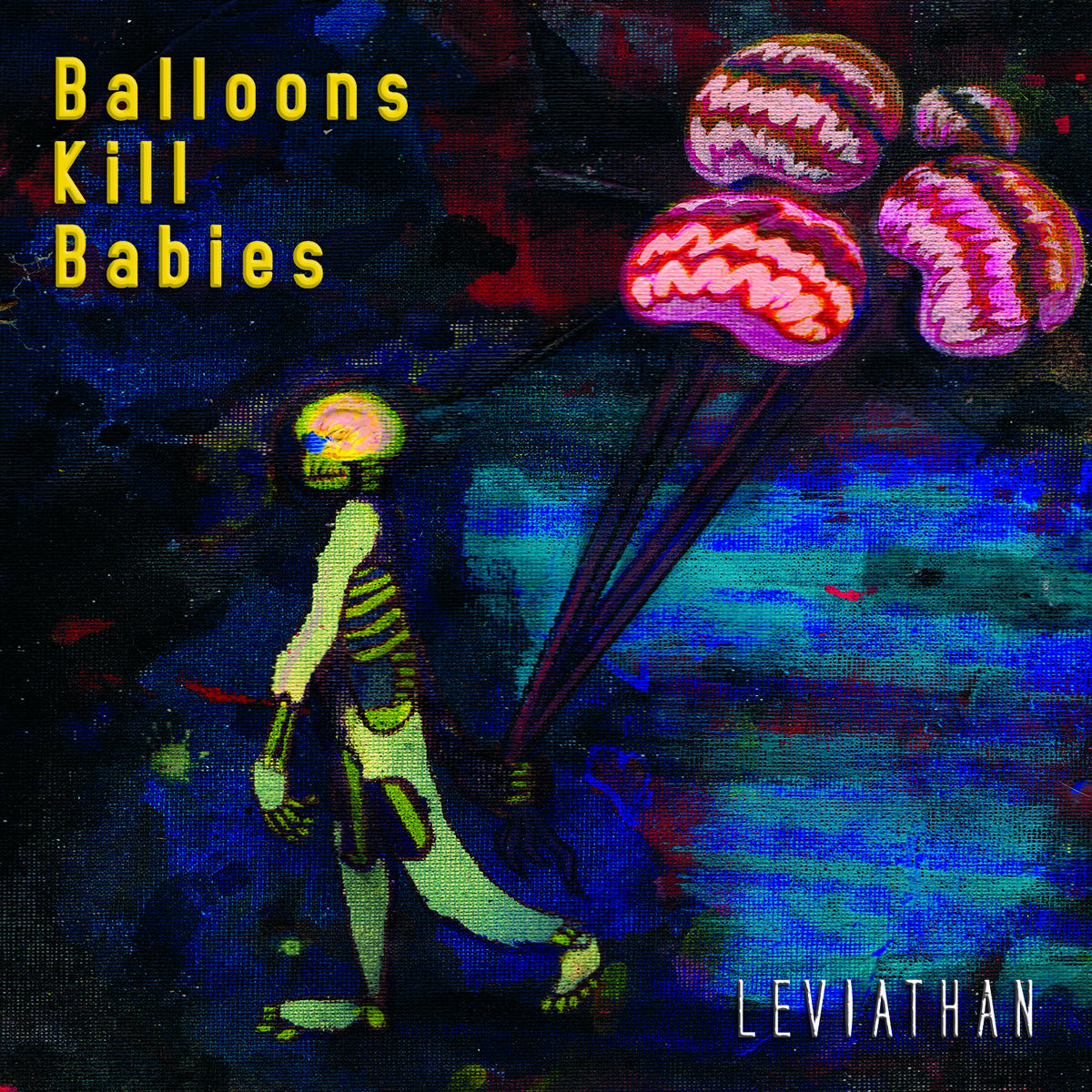 1.Akathisia 05:15
2.Leviathan 06:30
3.Somnophilia 08:05
credits
released July 20, 2013
(19) Balloons Kill Babies – Tema – YouTube
(19) Balloons Kill Babies – YouTube
Music | Balloons Kill Babies (bandcamp.com)
Balloons Kill Babies (@balloonskillbabies) • Fotos e vídeos do Instagram
(7) Balloons Kill Babies | Facebook
Reviews
Balloons Kill Babies @ The Zoo Review
Written by Rellish Chick
Friday, 17 March 2017 12:33
Published in Music | Tagged under
Balloons Kill Babies @ The ZooImage © William France Photography
Brisbane's music scene has a prodigal three-piece in its midst.
Back on the scene after a change in line-up, Balloons Kill Babies are killing it (pun totally intended) with their compositional innovation. Attending their first live gig (4 March) with new drummer on the skins, it was clear from the intro track, this is atmospheric prog-rock with sophistication.
Their songwriting is limitless, creating a new soundscape in the genre that will be rivalled and quickly sought after. With classical influences and the character ebbs and flows, any prog lovers will quickly become a fan.
The embryo of Balloons Kill Babies has grown into infancy with a healthy inclusion of convergent riffs and sonic excellence that transports listeners to an alternate reality. Compositions are unique and dynamic with a depth and refinement that is a little left of the norm. Earlier releases played on the night have created traction in the local scene.
Now they are back on stage, you can bet they will develop a cult following in no time. Rumour has it the boys have been working with on a new EP with Govinda Doyle. Doyle has worked with world-famous international producers and revered Australian musicians including Dead Letter Circus, Three Tonne deep and Angus & Julia Stone.
If you enjoy the likes of sleepmakeswaves or other local lads Hashshashin, then you will be more than stoked with Balloons Kill Babies diverse instrumentation and dreamlike melodies.
They put on a seriously solid live show that is trance-like at times, taking the audience to atmospheric, prog-rock heaven.
Balloons Kill Babies @ The Zoo Review (scenestr.com.au)
Album Reviews : Balloons Kill Babies – Prodromal
By Rod Whitfield on September 12,
Brisbane's Balloons Kill Babies have a special knack for taking all-instrumental music and infusing it with high-velocity rocket fuel, as well as ensuring it makes fascinating listening at the same time, and this is a beautiful combination.
In short, Prodromal rocks hard and is highly interesting to listen to, all at once.
This EP is five tracks and 30 minutes of controlled instrumental fury, with strong moments of moody, unsettling ambience amid the tempest that provide wonderful dynamics and make the hairs of the listener stand to attention. The three musicians show off their monumental dexterity on their instruments whilst simultaneously serving the song, and each composition takes the listener through a number of riveting twists and turns across their length, and in this way each composition is a microcosm of the whole. It is a wild and powerful ride.
Picking a 'best track' on a release like this does the whole somewhat of an injustice, as this is designed to be experienced end to end in one sitting to attain full enjoyment. That said, you can still certainly drop in anywhere, on any individual track and find great enjoyment there.
Something that should be singled out however, is the production, it is razor-sharp. The guitars roar like thunder and the drums, right from the ominous opening moments of first track HTFK, cut through magnificently and sound superb. As if in celebration of this, track two Breach also opens with a propulsive but interesting drum groove that sets up the track beautifully.
Australia is producing some of the best vocal-free music on the planet right now, and Balloons Kill Babies should be set to enter a bigger league on the back of this release. There is but one complaint here, at EP length, Prodromal is too short and seems to whiz by too quickly. Hopefully their next move will be a full-lengther, to truly allow themselves to wind out. This band obviously has creative ideas flowing out of them. Prodromal might just be a tasty entrée before the coming main course.
Band: Balloons Kill Babies
Album: Prodromal
Year: 2017
Genre: Instrumental/experimental
Label: Independent
Origin: Australia
Rod Whitfield is a Melbourne-based writer and retired musician who has been writing about music since 1995. He has worked for Team Rock, Beat Magazine, themusic.com.au, Heavy Mag, Mixdown, The Metal Forge, Metal Obsession and many others. He has written and published his memoirs of his life and times in the music biz, and also writes books, screenplays, short stories, blogs and more.
Balloons Kill Babies – Prodromal | Metal Obsession
Brilliant band of instrumental post rock, using textures in layers of experimental, dark, progressive, metal, in an atmospheric background.
Balloons Kill Babies is a heavy instrumental post-rock in Brisbane, Queensland.
His melodies are very well structured, full of noisy, distorted, high-pitched, precise riffs, with a prominent bass and a vigorous percussion in both times.
His work is creative, full of details, immersive, dense, dark, intense, with an exuberant instrumental of peaks, troughs, constructions, explosions, sonorous twists and structural curves, refined by an impressive virtuosity.
With a growing and stormy cadence, his melodies provide intense scenarios of impressive and multifaceted chords and arpeggios, which border on brilliance.
The skill imposed by the trio shows a competence enhanced by mastery both in arrangements and in performance, an exquisite work, ecstatic and mandatory for lovers of good music.
Aryon Maiden