Poland's progressive metal post instrumental.
Hi
I'm Tomasz, I'm a solo musician.
I play Ibanez RGIR27E and Ibanez RBM1 guitars,
Thank you for visiting these pages.
Discography
Quantum
1.Titans Shadow 06:05
2.Intoxication 06:24
3.Prelude of Quantum 04:48
4.Quantum 06:45
5.Breath 07:10
6.Inside 03:36
7.Andromeda 04:21
8.Forgotten land 04:58
9.Adrenaline (feat. Liodee) 06:56
10.Hidden Worlds 05:41
11.Sphere (feat. Stel Andre) 04:24
credits
released March 28, 2021
Time Line [EP]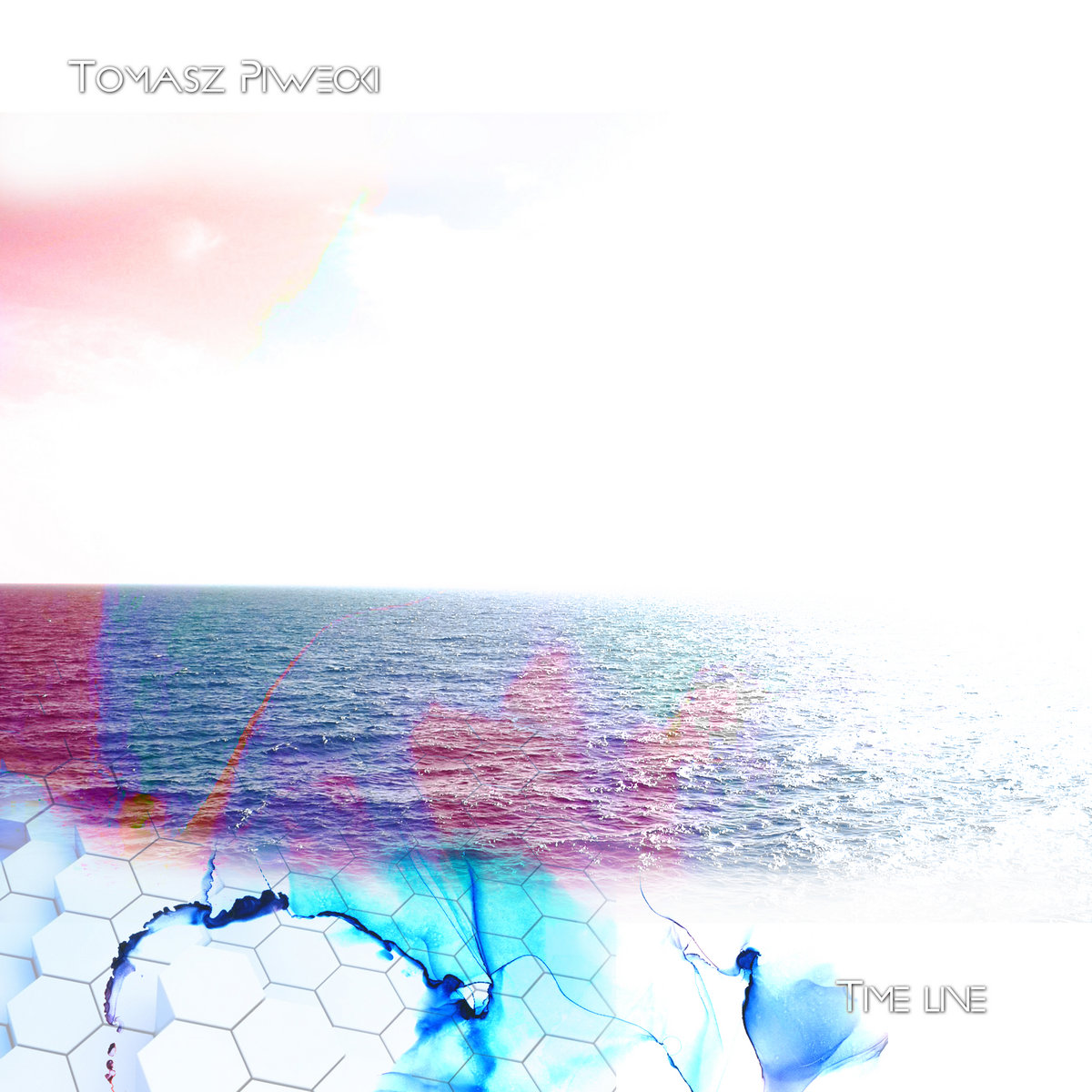 1.Fractalize 02:56
2.Corossion 05:06
3.Sphere (feat. Stel Andre) 04:24
4.Time Line 04:49
5.Cyber Skin 04:10
6.Solaris 04:03
7.Otherwise 04:36
credits
released November 15, 2019
Dark Matter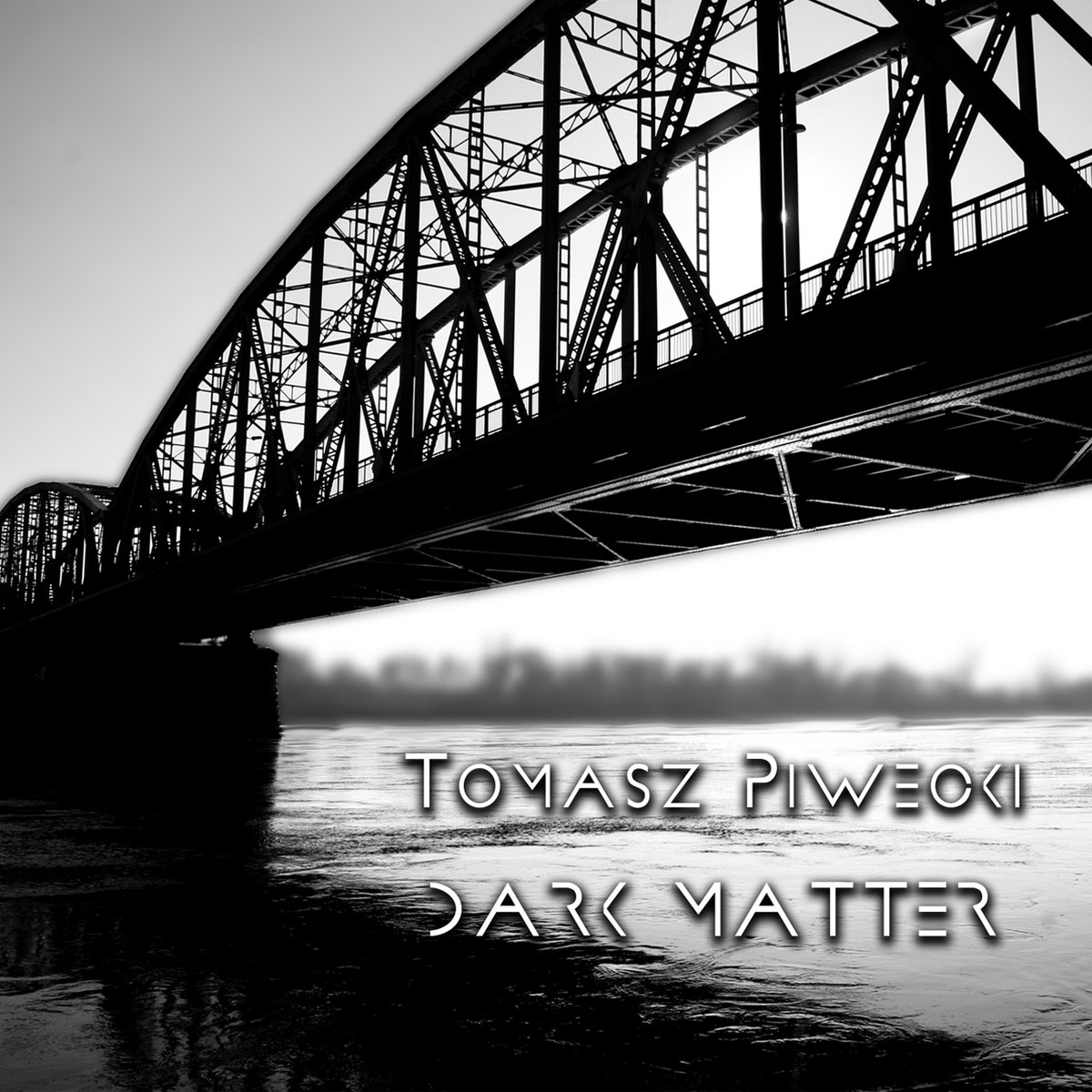 1.Nebula 04:29
2.Dark matter 05:45
3.Earth 05:22
4.Moonlight 05:20
5.Serum vitae 04:54
6.Eye of the cyclone 05:40
7.Path (feat Talita Summer) 05:00
8.Storm (feat René Montt) 05:21
9.Walls (feat Michał Gawroński) 07:39
credits
released March 29, 2019
Dreamweaver
1.Tree of life 04:16
2.Cult 04:53
3.Nautilus part two 03:37
4.Aphelium 03:05
5.Hourglass 04:08
6.Hypernova 04:18
7.Dreamweaver 04:09
8.Lilith 04:04
9.Perception of reality 05:04
credits
released March 9, 2018
CULT
From the upcoming album…
credits
released September 20, 2017
Perception of reality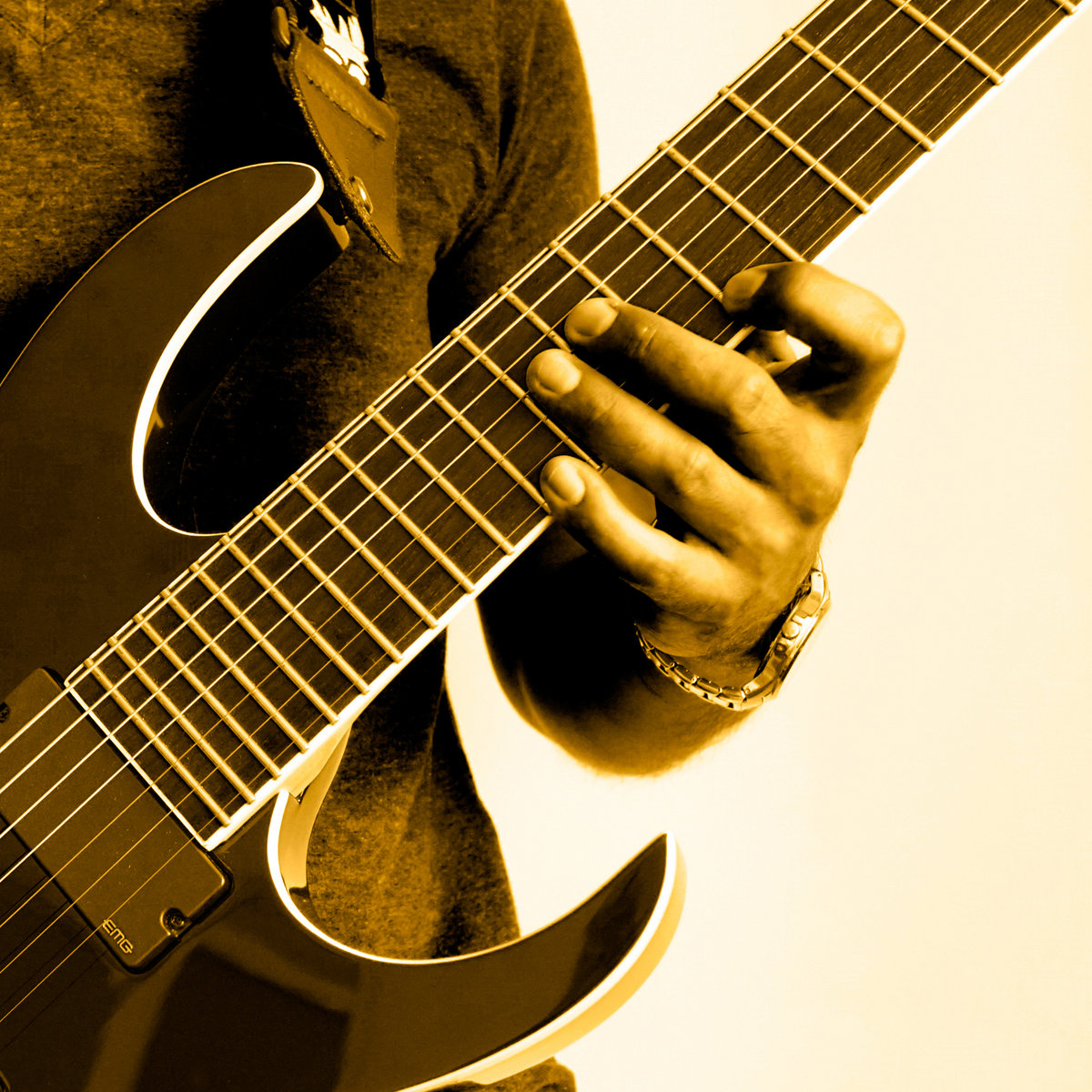 1.Perception of reality 05:04
2.Flashback 03:45
3.Nautilus 02:57
4.Space engine 03:06
5.Lycanthropia 04:06
6.Rocket man 02:46
credits
released April 6, 2017
(1) Tomasz Piwecki – Tema – YouTube
Music | Tomasz Piwecki (bandcamp.com)
Tomasz Piwecki Music | Facebook
Reviews
Tomasz Piwecki – Quantum
Tomasz Piwecki Quantum
by Dave "That Metal Guy" Campbell at 31 March 2021, 2:33 PM
Share this on Facebook | Share this on Twitter
Tomasz Piwecki is primarily a guitarist, who I've come to know over the years. I've reviewed three prior albums of his. "Quantum" was released on March 28, 2021, and is his sixth solo effort. The album contains eleven tracks, along with some guest musicians. "Titan's Shadow" opens the album. It begins with clean lead guitar parts, leading to a heavy riff, along with some wah-wah in the guitars. It takes a brief pause before the guitar solo, and again after, with that sweet little melody line from the beginning again. A second guitar solo comes into play towards the ending, where the song builds to a crescendo.
"Intoxication" begins with some ominous tones…beating in the background. Clean guitars usher in a bit of melody. A second riff begins to build, along with the first guitar solo, with prolific use of the wah-wah pedal. The sound the drops to really charming clean guitar notes with some background ambiance. It makes you feel "intoxicated" for sure. Towards the end, the guitars become more powerful, along with some keyboard notes in support. "Prelude of Quantum" opens with some electronic pulses, and some tense background keys. A secondary keyboard part comes in to run with the melody, while drums keep a steady beat. It's these kinds of off-the-path songs that really resonate with me. Some light vocal chants occupy the background, and a nifty little guitar solo takes the song to completion.
"Quantum" is that heavy beast of a song that you were waiting for. Weighted guitar riffs combine with some really nice melody and lead work. Around the half-way mark, some ambient tones enter, followed by lead notes that work so well with the melody line. It finishes on a heavy run. "Inside" is a shorter song, opening with dreamy guitar notes that linger. Heavy accented guitars follow. The two elements are locked in battle with each other, but as a whole it works quite well. The ending sequence is back to that dreamy entrance. "Breath" begins with clean guitar tones that lead to a heavier, mid-tempo riff. The sound drops for just a bit then returns with lead guitar. Some labored breathing comes in…I get the title of the song now.
"Inside" is a shorter song that opens with melancholy clean guitars, couple quickly with heavy accented rhythm guitars. He lets the melody out of the bag with a few bars of lead guitars. It fades out with those pretty opening clean guitars. "Andromeda" begins with a jovial melody from clean guitar strums. The main riff then takes over, and it's dirty and dark. Then come some alluring ambient tones, along with a guitar solo. Tomasz rides the fence between hope and despair here. "Forgotten Land" begins with some spacey keyboards and a melody line from the lead guitars. Bass guitar takes over while the rhythm guitars play short, choppy notes.
"Adrenaline" features the artist Liodee on vocals. Her sultry voice brings a breath of fresh air to the album. It has both element of the melancholy from the vocals, as well as some anger in the aggressive guitar riffs. An extended instrumental passage follows, then ends with more vocals. "Hidden Worlds" opens with the steady pulsing of electronica. Something is building in the background. Clean guitars enter cautiously. Heavy guitars follow, then it's back to the clean guitars with some background ambiance. It ends on heavy guitars once again, "Sphere" features Stel Andre on guitars. It begins with some clean guitar tones and some really nice melodies. His legato leads are just what the song calls for.
In physics, quantum is defined as "a discrete quantity of energy proportional in magnitude to the frequency of the radiation it represents." I have no idea what this means. But the album is outer-worldly for sure. Tomasz presents both melody and aggression here with his new album. The balance between the two is what makes the album as good as it is. Fans of instrumental Metal will surely find this to their liking. Please support him and buy his album here!
https://tomaszpiwecki.bandcamp.com/album/quantum
Songwriting: 9
Musicianship: 9
Memorability: 9
Production: 9
Tomasz Piwecki – Quantum review – Metal-Temple.com
Tomasz Piwecki – Dreamweaver
Tomasz Piwecki Dreamweaver
by Dave "That Metal Guy" Campbell at 01 June 2018, 5:54 AM
Share this on Facebook | Share this on Twitter
Being Editor-In-Chief for Metal Temple affords me a lot of opportunities. What I enjoy most, besides the tireless editing I do each week for free, is discovering new bands, and writing album reviews. One such opportunity came to me this week via a private message on Facebook. Tomasz Piwecki simply asked me if I would have a chance to listen to his new album "Dreamweaver" on Bandcamp. I had a few moments free, so I checked it out. It was one of the best musical discoveries I have found recently. So, I am doing what I love to do most, and writing a review for "Dreamweaver," which contains nine tracks.
"Tree of Life" is absolutely gorgeous. It reflects a songwriter, musician, and guitarist who has a sophisticated sense of melody and timing. The melody is simple but very catchy, and while you will hear clearly that Tomasz has some serious lead guitar skills, he does not let these dexterous maneuvers overshadow the beauty of the main sound. That meaty bass guitar also has a fantastic tone. "Cult" is a bit more mysterious, with a heavier sound and some chunky guitar work. He hits the accents hard with his chords, Djenting at times, with sound timing that reminds me of the fabled trio RUSH. Lush keyboards work well with his fretwork from the lead guitar passages. "Nautilus Part Two" opens with keys and piano, leading to a smooth and slow guitar riff. It turns a bit nasty but you are soon also drawn to the lead work. It closes at it opened, with rich keyboard textures.
"Aphelium" translated to English means "Aphelion," which is a space term for the "the point farthest from the sun in an orbiting celestial body." The song is aptly titled as a lot of the background ambiance and keyboard work is reflective of the beauty of the universe. The main riff is stalwart but works well against the alluring melodies. "Hourlass" circles around in an almost reprieve of the structure of first song, where Tomasz creates memorable hooks and smoking lead guitar that elevates above the weighted riff, thick with rhythm. "Hypernova" is a space term for a "very energetic supernova resulting from an extreme collapse of a star that forms a rotating black hole emitting twin energetic jets." The energy and weight of this song is very reflective of the title. The main riff is quite hypnotic, and Tomasz works in some more introspective elements here at times as well.
"Lilith" is "a figure in Jewish mythology, developed earliest in the Babylonian Talmud. Lilith is often envisioned as a dangerous demon of the night, who is sexually wanton, and who steals babies in the darkness." Dangerous is the sound here, but also magnanimous. The lead guitar work climbs into the spires underneath the heavy low main riff, and keyboard notes ring out above as well. His chord progressions are both cultured and easy assimilated. "Perception of Reality" closes the album, on a ride that I did not want to end. Keyboards lay out a suspenseful opening, and that meaty bass line returns. Sublime melodies soon take over, along with a thick guitar riff.
Guitar based instrumental Metal has been around for a long time, spearheaded by legends such as Yngwie Malmsteem and Joe Satriani. For the former, it was a lot about Classical scales and sweep arpeggios. For the latter, who often gets unfairly criticized for "shredding over emotion," it was about fun and enjoyable melodies, and man could he make a song come to life and a guitar sing. For Tomasz and on "Dreamweaver," he really breathes new life into the genre, with some Progressive elements and forward-thinking compositions. His focus is on more on then song itself, with energetic songwriting, and intelligent arrangements, along with wondrous melodies, which he can garner equally from all the various instruments that you hear on the album. In the end, it is just so much fun to listen to. Don't less this pass you by!
Songwriting: 10
Originality: 9
Memorability: 9
Production: 9
Tomasz Piwecki – Dreamweaver review – Metal-Temple.com
Tomasz is a brilliant post metal instrumental guitarist from Poland, uses layered textures of progressive, art, heavy, ambient, djent, soundscape in an atmospheric background.
His melodies are well structured, immersive, harmonious, refined, full of complex, melodic, distorted, high, precise, intricate riffs, with a groove-like low profile, atmospheric keyboards and percussion in both times.
His debut album "Perception of reality" shows an impressive virtuosity in an oriental and metallic atmospheric scenario full of intense and immersive oscillations, great album.
Cult brings a conceptual melody with a background in melodious soundscape, ambience, with conflicting feelings that emerge in the intensity of intricate, fantastic high chords.
Dreamweaver, conceptual, progressive, with keys in counterpoint with the strings antagonically, this contrast was great, creative album, intense, superb,
with an oscillating cadence reflecting a vibrant and ecstatic emotional charge.
Dark Matter, is futuristic, cinematic, immersive, with beautiful fingerings, with a perfect cadence in a complex multifaceted scenario.
Time Line, follows the line of the previous album, refining and improving scenarios with an intense virtuosity in an impeccable and masterful way.
Quantum, his latest release, brings eleven creative melodies, hand-cut in technique, dexterity, intensity, construction, and arrangements. A masterpiece that manages to demonstrate all the layers with an amazing harmony and harmony, the emphasis given on each instrument is stupendous and ecstatic. With interconnected melodies, this album shows an exhaustive performance in the middle of landscapes with anguished whispers uttered by chords and metallic arpeggios that I love, best album so far.
I recommend, an exquisite and engaging collection.
Aryon Maiden