Instrumental post rock band LEVT combine mellow and dreamy tones with blazing guitar riffs in an unsettling atmospheric soundscape.
Lifande (Life) is the second part of an album trilogy that continues the story that started with Vodälse (Birth) and will conclude with Dauora (Death). While Vodälse was about the journey of birth and the relation to the elements (water, earth, fire, love and air) Lifande is about the story of life and how it is affected by society and politics.
"It was just the logical next step", according to Sväro (who recorded Lifande completely on his own during lockdown in 2020). "It was not even intended to be an album trilogy when we started working on Vodälse. But when thinking about the concept for the follow-up album it was clear that the journey that was started needs to be continued and concluded. So we came up with the idea of Lifande telling the journey of life. Thus this is a very political and socially-minded album dealing with the challenges that we face during such difficult times as right now".
Several themes are covered in the album like refugees (in "Vio Äru Här (Og Sao Gladego Over Pat)"), Fridays for Future movement (in "Pu Ingrodir Ossur Fortigare (Pu Muer Ingroera Ossur Aigen)"), battle against depression (in "Jeg Vil Eke Döyja (Jeg Vil Lifande Ar Evifu)"), fighting right-wing politics ("Diri Hatnu Ker Barins Ae Svara Meo Astek") and dealing with a serious disease (in "Og Sva… Svyter Vio Meo Vindinen (Inn I Hit Okänta").
"Even though we already tried with Vodälse to push the post-rock genre and create something new, I think musically Lifande is even more diverse: With the modern-metal influenced "Diri Hatnu Ker Barins Ae Svara Meo Astek" we wrote our heaviest song yet. The mellow "Og Sva Svyter Vio Meo Vindinen (Inn I Hit Okänta)" has some dark wave influence. And then there is the samba-style first part of "Pu Ingrodir Ossur Fortigare (Pu Muer Ingroera Ossur Aigen)".
Members
Sväro Stungett
Discography
Lifande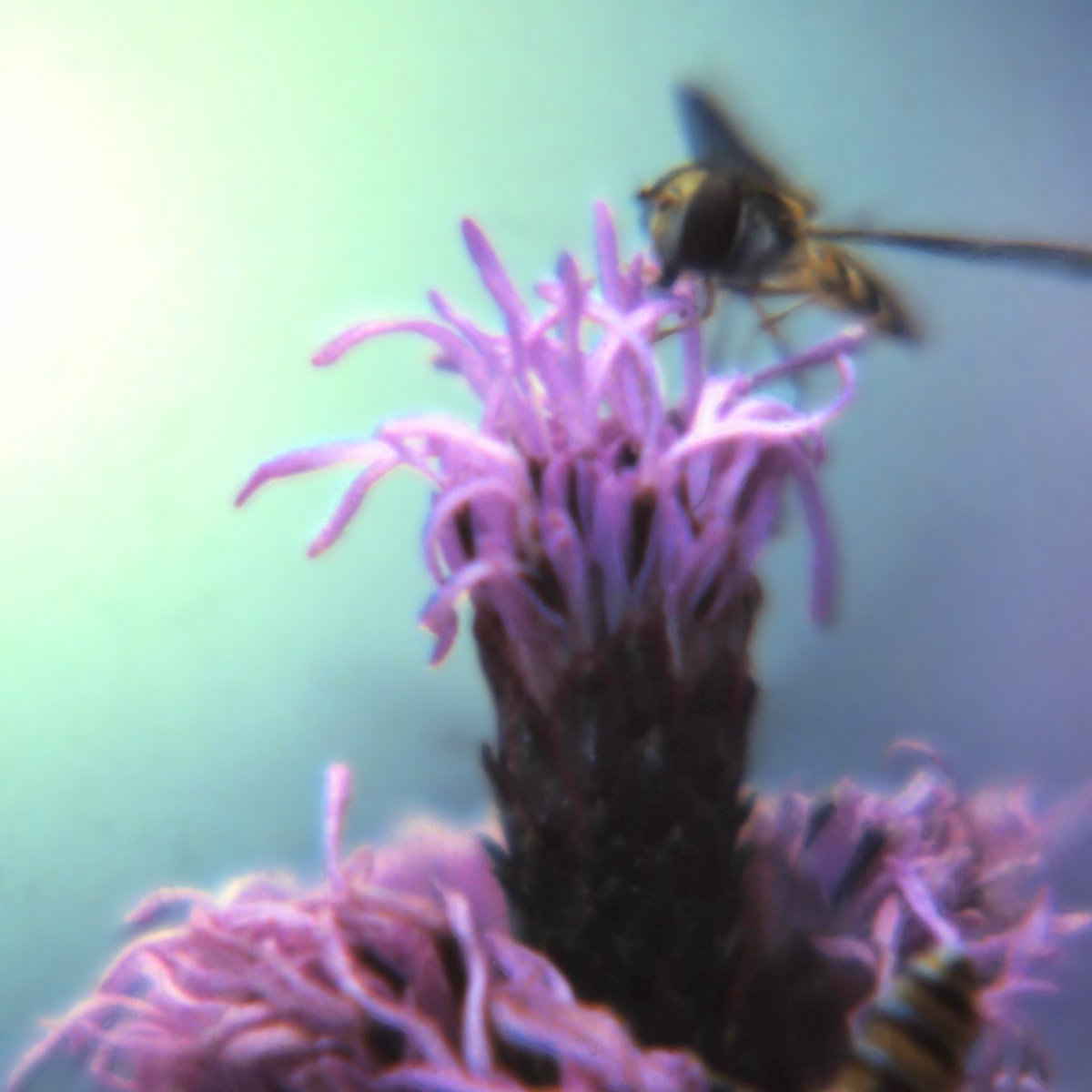 1.Vio Äru Här (Og Sao Gladego Over Pat) 10:48
2.Pu Ingrodir Ossur Fortigare (Pu Muer Ingroera Ossur Aigen)
3.Jeg Vil Eke Döyja (Jeg Vil Lifande Ar Evifu)
4.Diri Hatnu Ker Barins Ae Svara Meo Astek
5.Og Sva Svyter Vio Meo Vindinen (Inn I Hit Okänta)
releases April 30, 2021
Lifbrü
Lifbrü builds the bridge between our first album VODÄLSE and our follow-up album to be released in 2021.
credits
released April 26, 2020
Vodälse
1.Havsjö 10:35
2.Utryensrömmnum 05:26
3.Overägno 08:53
4.Stödangur 03:41
5.Avxluta 08:56
credits
released June 7, 2019
Reviews
"Immerse Yourself…But Don't Lose Yourself!" – 'Vodälse' by LEVT
Posted byProg Rock Review
Posted inReview
Tags:ambient,experimental,instrumental,metal,oceansize,postrock,prog,progressiverock,progrock,sigurrós
LEVT is an ambient, post-rock project led by Sväro Stungett, a musician who, having previously felt restricted in band situations, is relishing in the creative freedoms available to him as a solo artist. LEVT's debut release 'Vodälse', is symbolic of this change in Stungett's career; the albums concept explores the journey of birth which, on a more personal note, mirrors the birth of a new musical chapter for Stungett. Influenced by the likes of Oceansize and Sigur Rós, LEVT specialises in creating unsettling soundscapes, often dream-like in style but with a subtle underlying menace which sometimes reveals itself in the form of distorted guitars that tear their way through the ambience – this truly is an immersive experience!
Due to the repetitive nature of this style of music, development is the key ingredient that grounds the listeners attention. LEVT expertly develop each of their songs by gradually adding new layers to the main idea of the piece until the idea has run its course or there is an obvious climax – this is achieved in contrasting ways. Nevertheless, a commonality prevalent throughout the album is the reliance on the guitar as a source of experimental sounds. Often, Stungett will add layer upon layer of guitar parts, drowned in reverb and delay, all playing different melodies. The result is epic; the polyphonic three part guitar introduction to 'Stödangur' creates an interesting soundscape of intertwining guitar melodies all fighting for dominance. This tension only then resolves when a distorted guitar makes clear the dominant force in this song – the addition of a choir gives the piece a huge sound as it builds toward a euphoric climax. Similarly, 'Utryensrömmnum', a more up-tempo track, features a battle between the left and right guitars as they develop throughout the piece; at times it feels like a call and response but then close to the end it turns into a power struggle as both parts play contrasting melodies high up on the fretboard. This struggle is underscored by a purposeful drum groove and, what sounds like, a very distant, mellow choir effect repeating a spooky three note pattern. A great example of the underlying menace I mentioned earlier, and to think that the song begins with a gentle and calming shimmering effect – unsettling is the word! The opening ten minute track 'Havsjö', again makes use of this twin guitar sound but at one point in the song, as the main guitar idea is played, Stungett adds some effects to a second guitar part that almost makes it sound like a keyboard instrument (if I am hearing it correctly). It makes you think about the real potential for experimentation that the guitar presents – I'm glad that Stungett has opened up this potential!
In contrast, the third track more or less strays away from ambience and atmosphere and instead Stungett shows off the heavier side to his guitar playing. 'Overägno' almost borders on doom metal – yes that's right, it almost sounds like a call to the Devil himself! The only ray of light is a delayed guitar part at the centre of the mix, adding some much needed treble to this bass heavy sound. However, it's not all doom and gloom; the halfway point sees rid of the distorted guitars in place of a clean and quite jovial guitar melody. From there, the melody develops until we reach another euphoric climax. The final track, 'Avxluta', lends itself to a similar metal-inspired attitude in its second half. The first half is a slow burner, initially relying on a guitar melody countered by a banjo melody that develops for the first half of the song. A sort of ghostly effect weaves in and out of this section, at times being so intense that it feels obtrusive and uncomfortable. The sudden entrance of a gritty guitar melody aided by some chugging guitars, kicks off the second half of the song. The rest of the song stays at this sort of heavy dynamic, apart from a brief albeit chilling moment of quiet where we hear whispering voices – very spooky, but then again, if I was to sum this album up, the word spooky, along with unsettling, tense and atmospheric, would fit nicely!
What a journey! From gentle shimmering effects and majestic choirs to angry, distorted guitars and melodies fighting for dominance in these soundscapes where everything merges – each song is a journey in its own right, starting off as a bare idea that transforms into an uncontrollable beast! Stungett, whose identity remains concealed by an oryx mask, deserves much credit for composing and recording all of this by himself but he hopes to come together as band for live performances (when they can resume of course). If you want to hear more of LEVT, you can find their recent single called 'Lifbrü' that acts as an interim release between 'Vodälse' and a follow up album in 2021. And until then, I think I may repeat a few of those journeys!
Written by Dominic Sanderson
You can find LEVT on Instagram and Facebook. 'Vodälse' is available on all major streaming platforms!
"Immerse Yourself…But Don't Lose Yourself!" – 'Vodälse' by LEVT – Prog Rock Review
Sväro Stungett's brilliant solo project, uses ambient, progressive, metal, melancholy, experimental layered textures, creating a unique and differentiated style on a cinematic background.
His debut album "Vodälse", is immersive, conceptual, murmuring, with very well-structured, refined melodies, with beautiful fingering in an atmospheric setting with exquisite and multifaceted canvases. Opposing distorted guitars in an ambient setting, it provides an innovative and immersive experience with an oscillating and intense cadence with an impressive richness in details.
Lifbrü, is immersive, conceptual, marked by a low protrusion in an atmospheric setting, torn by traveling riffs and intricate strumming that imprison feelings in a beautiful soundscape.
Lifande, premiered on April 30, 2021, comes with five intense, refined melodies, marked by counterpoint keys with sliding guitars in a melancholy setting full of ecstatic feelings, with exquisite harmonious cinematic variations.
Refined album, multifaceted with details and emphasis on instruments with an intense and creative performance, a delight in complex interactive themes that brings together all the frames with an involving synergy and with an unparalleled mastery, a wonderful album.
Aryon Maiden