instrumental post rock by Melboune / Australia
Members
JP Shilo, Tim Howden, Jason Boneham – with Nancy Lam (1998-2000) Steve Boyle (96-98) and guest appearances by Rowland S. Howard, Steve Shelley & Peter Knight.
Discography
Alone Alone
1.Back for More I Go 03:13
2.Trying to Lift a Rock with a Bottle on Your Head 04:55
3.Interlude 00:37
4.Reading Your Mail 04:58
5.No Prior Convictions 05:07
6.( ) 00:19
7.Alone Alone 05:47
8.I Don't Think About You Anymore but I Don't Think About You Anyless 04:21
9.Interlude 01:09
10.Float 04:54
11.Coma 07:36
12.Remember what it was like to Float (?) 05:38
13.Nothing has to Happen 07:35
14.Interlude 02:36
15.( ) Blackout 01:54
about
All music by HUNGRY GHOSTS:
J.P. Shilo / T.J. Howden / J.G. Boneham
Steve Shelley appears on tracks 2, 9 & 14
BEFORE THEN – Part 1
(tracks 1 – 2)
ALONE, ALONE – Part 2
(tracks 4 – 8)
NO WAKE – Part 3
(tracks 9 – 13)
With little more than a change of clothes, their instruments and a phone number to call when they got there, the naïve band of youngsters arrived bleary eyed late one night after a long-haul flight from Oz on the doorstep of Steve's office in Hoboken, NJ. "Oh cool, you made it. Where are you guys staying?" "errr… Here?"
With no management or guidance, in all their youthful enthusiasm, they'd managed to overlook some of the basic essentials. Huh. Thankfully, through the kindness & generosity of Steve's label assistant, Rich Zerbo, the three piled into Rich's small apartment for the next 17 days. (Oh dear, how embarrassing.)
The NYC Ghosts flower
On the first day of recording, the trio rode the ferry across the Hudson River from Hoboken to Manhattan Island and noticed a sign on the bank, that read "NO WAKE". Hmmm, what did that mean? It was quickly explained that it was an instruction to the drivers to keep their speeds down to not cause damage to the banks by causing waves to lap at the shore. Ha! Of course, though Shilo took the words (outside of their intended maritime meaning) to be "a sign" as they applied to the mood of a group of pieces that had been written for the recording session about "floating in a coma". These would be the first tracks to be recorded that day.
Upon arrival at the studio the Ghost trio were introduced to their engineer Luc Suer, a tall, gentle Dutchman who would immediately make them feel welcome & along with Steve was crucial in helping to capture the sounds that would make up the album to 2 inch tape. After receiving blessings from Lee & Thurston to use whatever gear they liked, they were led like kids through a candy store into Sonic Youth HQ. Walls lined with guitars, rooms full of vintage amplifiers, percussion rooms, tape archive rooms. What a treat. Each guitar had the tuning written on some tape stuck to the headstock to indicate which songs were played on them. Remarkably, a quick strum proved that to be the case, that indeed sounds like Kool Thing, this one sounds like Expressway to yr Skull. If you licked the wallpaper the Snozberries definitely tasted like Snozberries 😉
"We are the Music-Makers, and we are the Dreamers of Dreams"
The Ghosts set up in the main live room. Shilo deciding upon a beautiful old Super Reverb of Ranaldo's with the famous Jasper Johns target to play through. Another "sign" of fortuitous synchronicity that seemed auspicious was that the Jazzmaster that was leaning against the amp was in exactly the same obscure tuning as the "No Wake" pieces that had been prepared for the sessions that day.
Right place- right Time!
After an initial bed of shimmering cymbal rolls and whirring slide was made, conjuring up a timeless sea of weightless candy-floss clouds, high above the honks and bustle of Downtown Manhattan, The Ghosts proceeded to "Float" their way through day. The numb honey buzz of a vibraphone here, the plink of a guitar like an ECG heart monitor there. They made musical anaesthesia. Melodies formed into songs, with Eno-esque oblique-like strategy titles ~~ Play like "Nothing Has To Happen" … inevitably "something" always does. The emotions pass through and across the tracks like clouds across a sky. The light dances on the ripples on the surface, though the weight of the innate state remains calm.
The electrified ambience of The Ghosts conceptual and minimal meanderings however were always strangely counterbalanced by an underlying classical, almost Romantic European Folk element, possibly due in part to their use of the traditional accordion & violin in many of their tunes, an element which therefore made it difficult to pigeon-hole this group into any specific genre, except for vague sweeping terms like, "Instrumental" or "Post-Rock". This gave their records a "timeless" quality and far more eclectic , like "Soundtrack" though the films had seemingly not been written for them yet – and strangely, even to this day, Hungry Ghosts' music has not graced the silver screen.
"I Don't Think About You Anymore But I Don't Think About You Anyless" is one prime example of this strange European Folk mood they so deftly conjure. It is instantly filmic, yet somehow exists purely in the imaginations of its audience. Employing piano accordion, violin, acoustic guitar & vibraphone, the music has obviously struck a chord since its inception last century. Now in the 21st Century, since the introduction and widespread use of the Internet with platforms like YouTube, this stirring piece has gained much attention, over 11 and a half million views on one particular upload. One need only scroll down the thousands of comments, to see how it has triggered peoples' imaginations with long slabs of poetry & prose.
credits
released June 20, 2000
Originally released
on Smells Like Records
credits
released June 20, 2000
Recorded & Engineered by Luc Suer in NYC
at the Sonic Youth (Murray St.) Studio – June 3rd-5th 1999
Produced by Hungry Ghosts w/ Steve Shelley & Luc Suer
Alone, Alone symbol by J.P. Shilo
Paint by T.J. Howden
(Mushroom Music Publishing)
HUNGRY GHOSTS (LP)
1.Man Who Refused To Kill 04:35
2.A Joke's a Joke 05:42
3.Waltz 03:30
4.Nowness 04:56
5.Hannah 05:06
6.Plaster of Paris 04:04
7.Peak 05:51
8.Snake (swallowing a flower) 04:36
9.Desert 05:14
10.Blood 09:11
11.Relief 02:58
about
Note: If you appreciate this LP, then this is your opportunity to directly assist the members of the band. (Proceeds from downloads of this long out-of-print record will contribute to vinyl re-issues and hopefully further Hungry Ghosts projects.)
Recorded @ Birdland Studios early 1997
Originally released on Reliant Records in 1999
credits
released August 16, 1999
Hungry Ghosts on this recording are:
J.P. Shilo
T.J. Howden
J.G. Boneham
w/ Steve Boyle (Percussion)
Peter Knight (Trumpet)
Rowland S. Howard (guitar, farfisa)
Engineered by Lindsay Gravina
Produced by Rowland S. Howard
HUNGRY GHOSTS (EP) 1997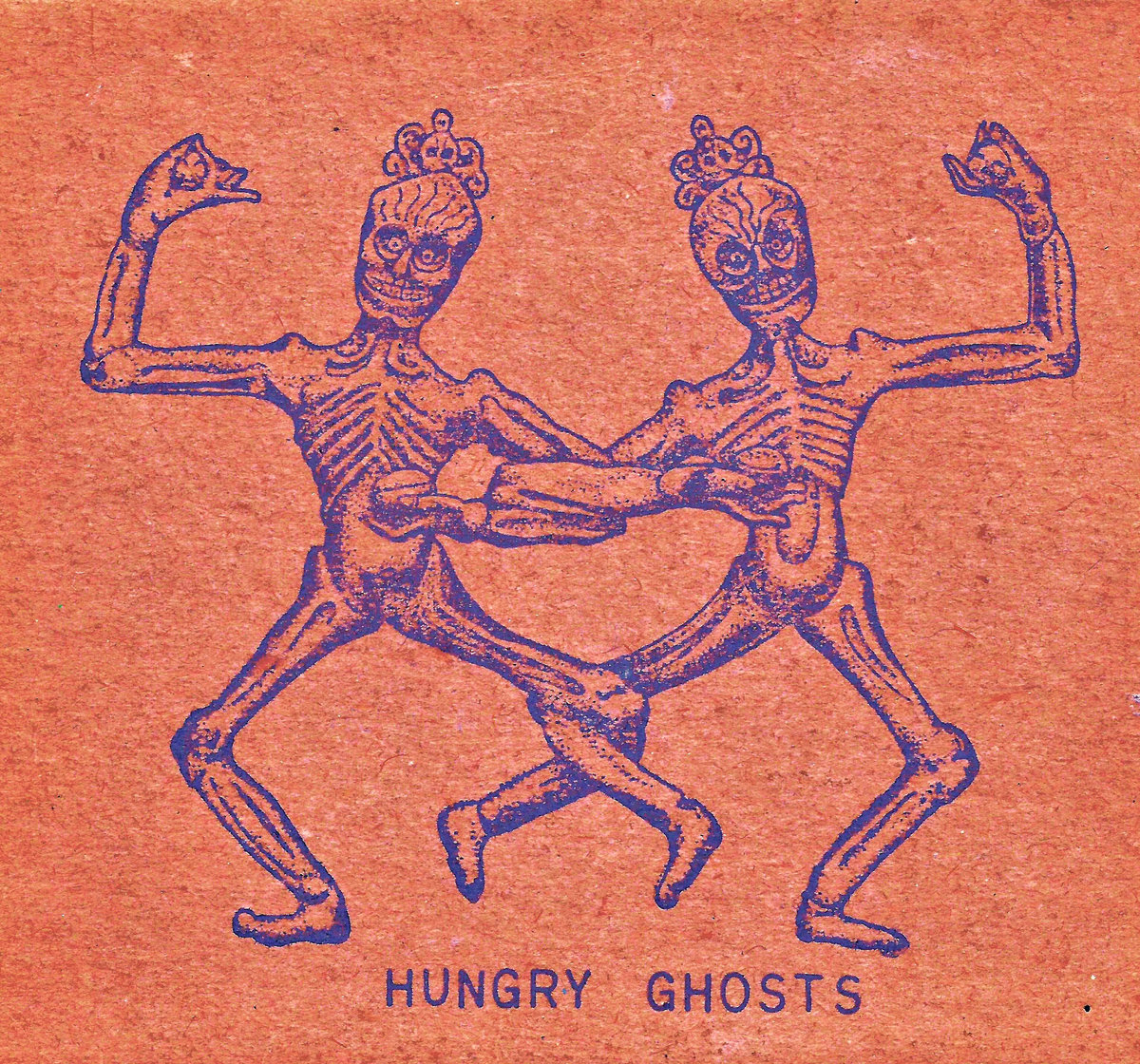 1.Three Sisters 04:19
2.Fly 04:49
3.Africa 08:12
4.Love Song 03:34
about
Recorded live, one Sunday in October 1997, on a broken $7 reel-to-reel.
Originally released on 10″ vinyl. All covers were hand made and numbered. Only 100 copies.
2 CD pressings were also made. Both hand made and numbered by the artist. Long since out of print.
(Proceeds from downloads of this EP will contribute to further Hungry Ghosts projects, including Vinyl re-issues.)
credits
released April 25, 2012
John Brooks (accordion,guitar)
Tim Howden (violin)
Jason Boneham (guitar)
Steve Boyle (vibraphone,percussion)
J​.​P. Shilo – S L E E P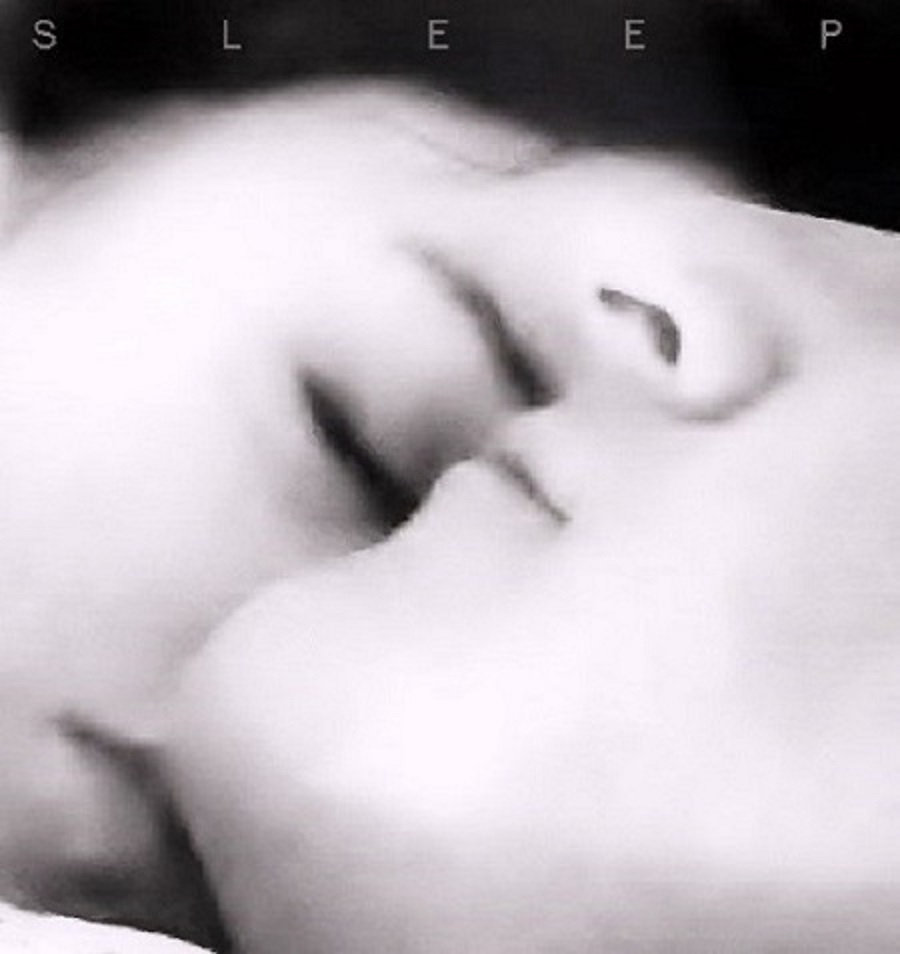 1.J.P. Shilo – S L E E P (1st Movement) 10:58
2.J.P. Shilo – S L E E P (2nd Movement) 11:02
3.J.P. Shilo – S L E E P (3rd Movement) 08:33
4.J.P. Shilo – S L E E P (Recorded LIVE @ Vigeland Mausoleum 08:32
credits
released December 17, 2012
J.P. Shilo – violin (1st Movement) , guitar & violin (2nd movement) , guitar (3rd Movement) violin (Recorded Live @ Vigeland Mausoleum)
Casper Shilo – cover photo
As Happy As Sad Is Blue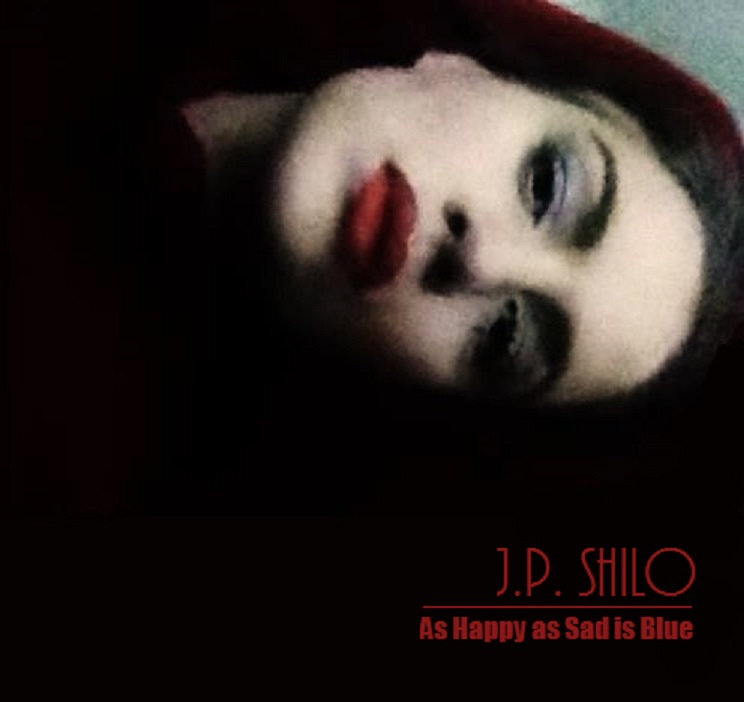 1.earth-sinking-into-water 05:57
2.water-sinking-into-fire 01:34
3.As Happy as Sad is Blue 01:21
4.Begone Dull Care 03:46
5.La Sirena 02:43
6.Wait 02:24
7.insects-eating-into-insects 01:29
8.( ) Up My Sleeve 03:19
9.Paris Air 03:41
10.The Sea has done a Number on Me 06:50
11.Fireflies 02:41
12.Gravé 04:39
13.I Can't Say Fish Don't Cry 03:13
14.The Drowning Horse 04:52
15.High Inner Tree 04:09
about
These home 4-track recordings were made on borrowed equipment, often by candlelight in a cellar at Tara Institute, Melbourne, Australia between March 2001 and May 2004.
Originally released on the Smells Like Records label in 2006.
credits
released September 11, 2006
All music written, performed, produced and owned by J.P. Shilo (Hungry Ghosts) (MushroomMusicPublishing)
(1) Hungry Ghosts – Tema – YouTube
Music | HUNGRY GHOSTS (bandcamp.com)
Reviews
An initial self-released EP from this Melbourne, Australia, band backed up by a scintillating live performance prompted Sonic Youth drummer Steve Shelley to invite Hungry Ghosts to New York to record this debut full-length and release it on his Smells Like Records label. The result is a serpentine, chiming album full of lulling minor-key laments that blend a diverse range of stylistic influences into a gorgeous, sad sound built out of electric and acoustic guitars, a variety of tuned percussion, trap kit, fiddle, accordion, and organ. The band takes the Southern gothic sulk of Birthday Party and These Immortal Souls, enlivens it with elements of exotic Eastern-derived sounds layered on top of an instrumental bedding of Dirty Three-style melancholy, and then sends the whole salad out on its own to troop through the spaghetti western world. "Trying to Lift a Rock With a Bottle on Your Head" builds bullfight-intense crescendos with whining violin cries and subtle hints of percussion into an edgy cinematic atmosphere. The work of Ennio Morricone and Angelo Badalamenti is certainly an esteemed elder and precursor to the shambolic majesty of Alone, Alone. Tremolo-drunken guitar and refracted bass tones continually reemerge throughout the album — in the woozy sadness of the title track and the sea of ambient buzz that makes up "Coma" — like convex mirror reflections shifting faces into cubist portraits. Other sonic touchstones share time with the noir-like dreamscapes. "I Don't Think About You Anymore but, I Don't Thing About You Anyless" slinks along with an accordion-led Eastern European folk melody that is part melodramatic whine, part sublime playfulness. Intimations of gamelan plinks and rhythms surface throughout the album in the various "Interludes" and in songs such as the slinky "Reading Your Mail" and the end-of-the-record slow-drone groove of "Coma." Always beneath the music you can imagine something slightly unsettling and disorienting ready to emerge, but it never reaches that point. The music paints a mysterious landscape, terribly pretty but in a distinctly fragile way. Aside from its shimmering exterior, you can hear a grainy underside, an unspoken sorrow that is almost nauseatingly haunting. It all coalesces into some stunning musical moments.
Alone, Alone – Hungry Ghosts | Songs, Reviews, Credits | AllMusic
ALBUM REVIEW – THE HUNGRY GHOSTS "ALONE, ALONE" (INSTRUMENTAL)
· by Vandala · in Album Reviews, Daily Blog, Recent Posts. ·
Review By Darian Magee RATING: 4.8/5 Dragons
From September 2014 Vandala Magazine READ MORE ARTICLES
Originating from Australia, the indie rock band Hungry Ghosts has me starving for more (get it?). Released in 2000, this review makes me a little late to the party but I couldn't help myself. Rough around the edges in all the right ways, the guitar is easy on the ears but delivers quite the personality. The roles of the 3 members are fairly ambiguous and I'm unable to credit them individually, but whatever arrangement Tim Howden, John Brooks, and Jason Boneham crafted together works beautifully in their favor, each instrument telling its own story in the albums epic odyssey. Tracks like the titular Alone, Alone and Nothing Has to Happen carry the same vague sense of wordless post rock, but the band takes a step out of their comfort zone in the song I don't think about you anymore, but I don't think about you any less. Deserving of its own article, the composition is a bittersweet ballad and although open to interpretation, seems to tell a story of a lost love we're all familiar with. It's warm, melodic, and hauntingly beautiful.
Album Review – The Hungry Ghosts "Alone, Alone" (Instrumental) | Vandala Magazine
5.0
classic
Review
by Timmah99 USER (12 Reviews)
October 17th, 2012 | 3 replies

Release Date: 2000 | TracklistReview Summary: "Rock bottom" in all of its various forms compiled into a real emotionally challenging classic
Lately I've been noticing this trend with musical quality and general anonymity, which is pretty cliché to say. Literally everyone including your own grandmother has been saying stuff about this mythical golden album-that-no-one's-ever-heard-of. It's quite irritating to say the least, especially when the people saying this haven't even heard the album themselves, merely assuming that when no one's heard of it, it has to be "the ***". Examples of this include "Babel" by Mumford and Sons but I'm not about to waste my time on that garbage. Hungry Ghosts' 1999 album, "Alone, Alone" found its place on my iPod rather recently, but I've been listening to it non-stop as it's currently got me hooked. This album is criminally underappreciated, dare I say virtually invisible to most "obscure" music lovers in my town, except for the friend that introduced me to it. The things I could say about this LP add up to a very obnoxious number so I'll try and keep it short; Hungry Ghosts have created a classic.
A common recurring theme of Hungry Ghosts' sound is "melancholy" and though even back in the 90's it was getting old at some points, the form of the music certainly makes the at times redundant melancholic emotion sound fresh and invigorating. The Australian musicians of Hungry Ghosts play a very dark brand of minimalist indie that clearly demonstrates the true feeling of "melancholy" more effectively than that of Radiohead at some points during its run time. Notable tracks are "Trying To Lift A Rock With A Bottle On Your Head" and "I Don't Think About You Anymore But, I Don't Think About You Any Less", both of which use strings and an accordion very well for their general purpose. I also should note to any person who may not be a fan of minimalist tendencies in music, this album will definitely appeal to you regardless. Though not much is used, there doesn't really need to be much in order to appeal to the senses and Hungry Ghosts prove that here.
Furthermore on the melancholy premise, certain tracks on this album just sound like downright "rock-bottom" (in a very good way). One noteworthy song is "Alone, Alone", which takes the cake for my personal favorite within the record's amazing track list. Some things in life really hit home with you and this song is one of them. Try to picture someone emptying a jug labeled "Your Emotions" down the drain, dispatching the contents away with the other bile of everyday life just to be washed away in the currents of the ocean. The first time I heard this I felt as if I had tears ripped from my tear ducts as they were streaming down my face uncontrollably and relentlessly. I know most aren't going to act as I did listening to this song but they will certainly feel something being taken away from them.
In conclusion, Hungry Ghosts have created an utterly classic LP with expert instrumentation built in to make you "feel", and "feel" you shall. I recommend this to anybody with emotional output or a soul (EVERYONE) for those who do have such qualities, "Alone, Alone" will find a center in you. Even the hardest nut could be cracked by this master showing of romanticism and manic depression. Being broken never sounded so good. Pick this one up now; you'll regret it if you don't.