Brilliant composer, producer and bassist of instrumental post rock from Debrecen, Hungary , uses layered textures of melancholy, ambient, progressive, alternative in an atmospheric background.
His last work, Farewell Flight ends a period marked by bass and drums in his melodies along his trajectory, this album features nine immersive, creative melodies, full of very well elaborated feelings with a beautiful, intoxicating and ecstatic soundscape.
With a smooth, growing and contemplative cadence, his arrangements are melodic, creative and enveloping, set in a multifaceted traveling scenario with arrangements at various levels from below, creating an atmosphere of pleasurable fulfillment in all aspects, an excellent album, I recommend.
Aryon Maiden
Bio
My name is Zoltan from Debrecen, Hungary, and I was born in 1993. In 2008,
at Christmas, I got a bass guitar and that was the moment my whole music
adventure began. In February of 2012, I made a Youtube channel called
JuffBass. The name is a combination of two words: Juffy and bass. This
channel is still active, and I'm uploading covers to it from my favourite bands
include Arctic Monkeys, Franz Ferdinand and The Strokes. Every cover of
mine includes the song's tabs too, so everyone who wants to learn the song
can. It feels good to upload a video to Youtube with the certainty that I can
help others. Nowadays this is my channel's main purpose.

I always wanted to show the world my musical passion. I came up with an
original riff at the end of 2017 and that was the moment were the idea was
born. At that moment, I thought I would make a bass instrumental album
with my own original pieces. I finished my first album in April 2018, having
been released on 22nd May called Moments With Birds. To release my first
album was a really beautiful moment. Those songs are the most important
ones to me because they are my first songs, all with their own stories.

When I write a song, I always want to make sure that it represents my inner
feelings. Sometimes it's happiness, sometimes it's an other feeling. My goal is
to give the world something that can bring something useful, helpful or
joyful to people's life, while I'm having great moments too.
Discography
Farewell Flight
1.Quaquaversal 03:59
2.Everest 04:13
3.The Road 04:13
4.Distant City Lights 05:12
5.Dinnae Fash Yersel 03:49
6.Silhouettes of Krakow 04:26
7.Where Rivers Meet 04:05
8.Five Minutes Until the Stars Disappear 05:00
9.Farewell Flight 03:37
about
Hey!
This is my fourth original album, called Farewell Flight. I think this is my last album, where I use only basses with drums. It's like the end of an era. This era was 3 years long, and it was a beautiful ride to me. I'm learning on guitar slowly, so I would like to use that instrument also on my future albums.
When I've been writing my previous albums (Moments With Birds, Evenings On a Balcony, Hiraeth), there were always a few songs that I didn't like too much, I just finished those songs, so I could finish my album as well. This time I was a lot more patient with Farewell Flight. I wrote these songs with a few restrictions to myself, but the most important was that I wrote a new song in every month. I started to work on this album at the end of July in 2020, and finished it in this year's March. When I wrote my previous albums I often wrote new songs on every week and I think creatively it wasn't the most effective method, while now I let my creativity recharge before I started to work on a new song. Thanks for that, I like every song equally on this record and I don't feel that there's a song that I'm not satisfied with.
As on my previous albums, I wanted to use new things on this album as well. On Farewell Flight this new stuff are the effects that I used on basslines. Every song have drums, two basslines for melody and two or three additional basslines with effects, to create atmosphere for every song.
I'm very proud of this album, I hope its listeners will have some joyful moments with it.
FAREWELL FLIGHT (ALBUM)


—-songs————————————————————————————————-

QUAQUAVERSAL

Like on my first album, Moments With Birds, the opening song was the last written song again.
I wrote this song in March 2021. The word quaquaversal (this is my new favourite english word) means inclining outward in all directions from a centre: just as beds of lava rounds a crater. I thought with this title this song would be the perfect opening. Although the bridge and the outro are the simplest parts of the song, I like them the most because these parts came out of my bass so naturally.

EVEREST

Everest was the first song that I wrote to my previous album, Hiraeth. On Farewell Flight there are two songs like this, but I couldn't manage to add drums to them. I wrote this song in January 2019. However that was very different, since then the song have changed a lot.
Although only the last part, the chorus is entirely new, the structure of the song was rewrited.
I'm satisfied with this song now, the new chorus is giving it a refreshing feel after two years, and since it's the last part of the song, it's like to arrive to a top of a mountain. That's why this song is called Everest.

THE ROAD

I've wrote this song in October 2020. I planned to release a single for a very long time before.
Farewell Flight and for the whole time, I wanted to release this song as a lead single, since I think it's the catchiest song on my album. I was so happy when I finished the chorus, at that time I liked it the most, so because of that I struggled with the other parts of the song, because I wanted to write something as good as bridge and the verses. While it's not my personal favourite song, I think this is the best song on Farewell Flight.

DISTANT CITY LIGHTS

For me this song is the second part of my song called Planes. The background behind it is the same too: to write a perfect soundtrack to one of my simplest memories. A few years ago when I walked a lot at night in Debrecen, I really enjoyed to listen calm songs. The city was so quiet, empty and full of lights, perfect scene for walking and thinking (and listening to music of course). The word "distance" in the title refers to that I'm no longer in Debrecen now, and to be honest I miss those night walks.

DINNAE FASH YERSEL

I always like to put simple and very calm songs to my albums and on this album it's Dinnae
Fash Yersel. It's a scottish phrase and means "don't worry", so it's a really good match with this song. I wrote this song in February 2021. The writing process of this song was pretty
straightforward. It's the fifth song, the center of this nine new songs, because I see this song as something which is cutting the album into two parts. Four songs, then a little (coffee) break and then four songs again.

SILHOUETTES OF KRAKOW

This song has the most stories of all of my songs. I wrote this to my previous album, Hiraeth, but when I started to add drums to my songs, I couldn't finish it. Before drums, I added background noises to them and this one was called Black Cats, so I wanted to record purring for this song. One night when I wanted to record our neighbours' cat's purring, I found a homeless little kitten in our backyard. Now this little kitten is my cat and called Gombóc. I think without this song I wouldn't have found him.
WHERE RIVERS MEET

The most interesting thing about this song is that for a very long time I wanted to make a calm and slow song, but then I wrote the chorus and it changed everything that I had until that point. I wrote this song in January 2021, while I worked on my Star Treatment bass cover. Maybe you would think that the effect at the bridge part isn't bass, but it is bass. To be honest I can't remember how I made that sound. The lead bassline in the chorus was the hardest to write and came up with it, because everything that I tried to play there was a bit off.

FIVE MINUTES UNTIL THE STARS DISAPPEAR

I wrote this song in December 2020, just a few days before Christmas. I know you would think that I should write a bit happier song before Christmas, but well…It's hard to predict me sometimes. I really like the chorus in this song, it was very easy to write, it's just popped out from my bass. The outro was a part of a different song of mine, that I've never released.
Fortunately this song and that outro were a perfect fit together. The song's length isn't an
accident.

FAREWELL FLIGHT

After almost two months of work on the songs which I had from Hiraeth (Everest and
Silhouettes of Krakow), basically this was the first entirely new song that I've wrote for Farewell Flight in September 2020. Also it was the point when I already knew that my album will be called Farewell Flight, just like this song. Somehow for me this song has a goodbye feeling, especially in its choruses and as I wrote in the album's description, this is my last album where I use only basses (and drums). The end of a beautiful era.
Alpha Orionis (Single)
1.Alpha Orionis 03:56

released May 21, 2020
Guitars, synth – Marton Gyorog
Bass – JuffBass
Drums – Jay from GuitarMaps
Written by JuffBass
Mixed and mastered by Gyorog Marton
Artwork by JuffBass
Hiraeth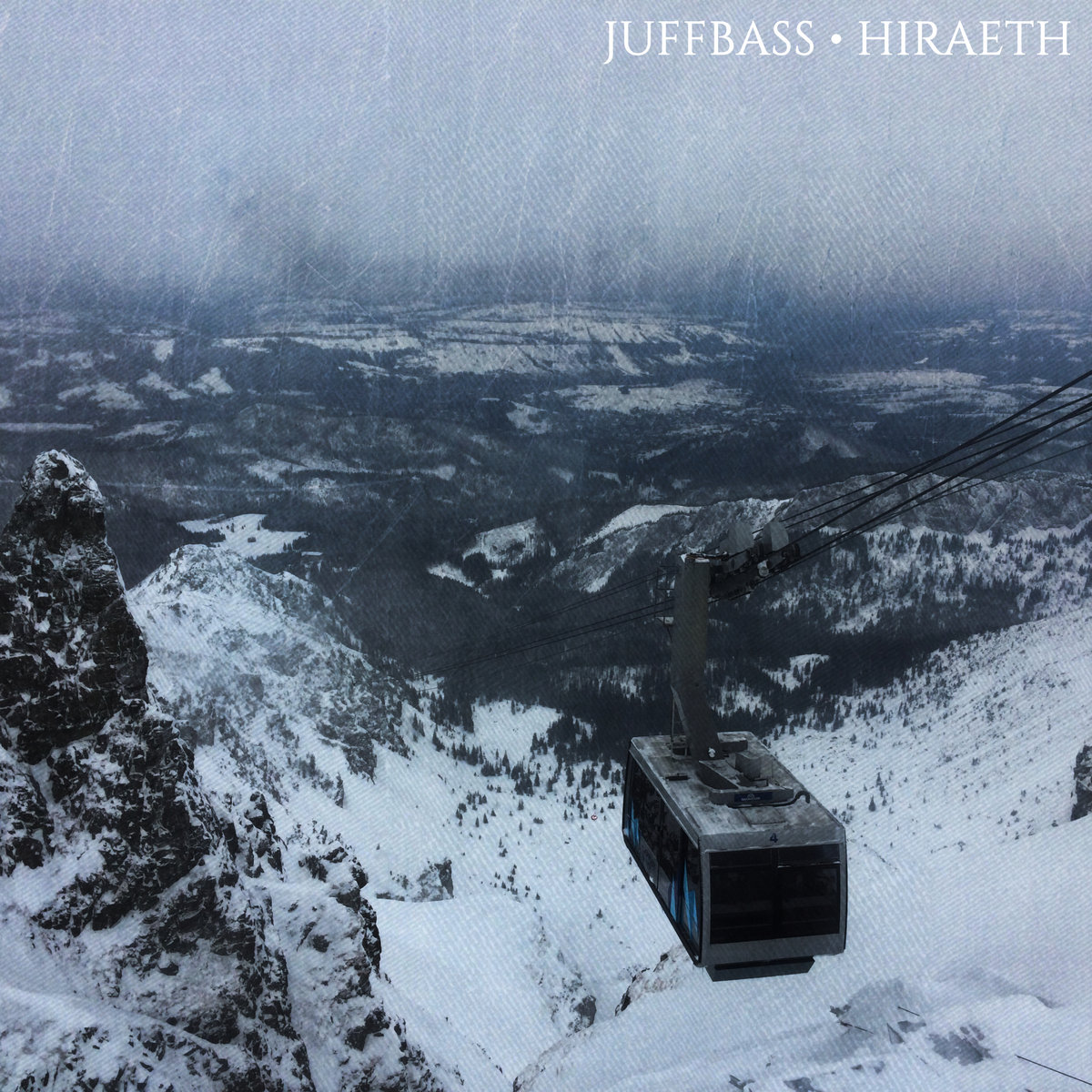 1.Maybe Tomorrow 03:31
2.Daydreaming 03:45
3.There's a Light Far Away 04:25
4.Planes 05:11
5.Mountain Highs, Salty Eyes 03:49
6.Tiniest Cactus I've Ever Seen 04:36
7.Prospettive Aeree 03:23
8.Sunset 05:05
9.Wolverhampton 03:11

released January 15, 2020
Written and recorded by JuffBass
Drums on the following tracks 1,3,4,5,8,9 – Jay from GuitarMaps
Artwork picture by Dienes B.
Prospettive Aeree (Single)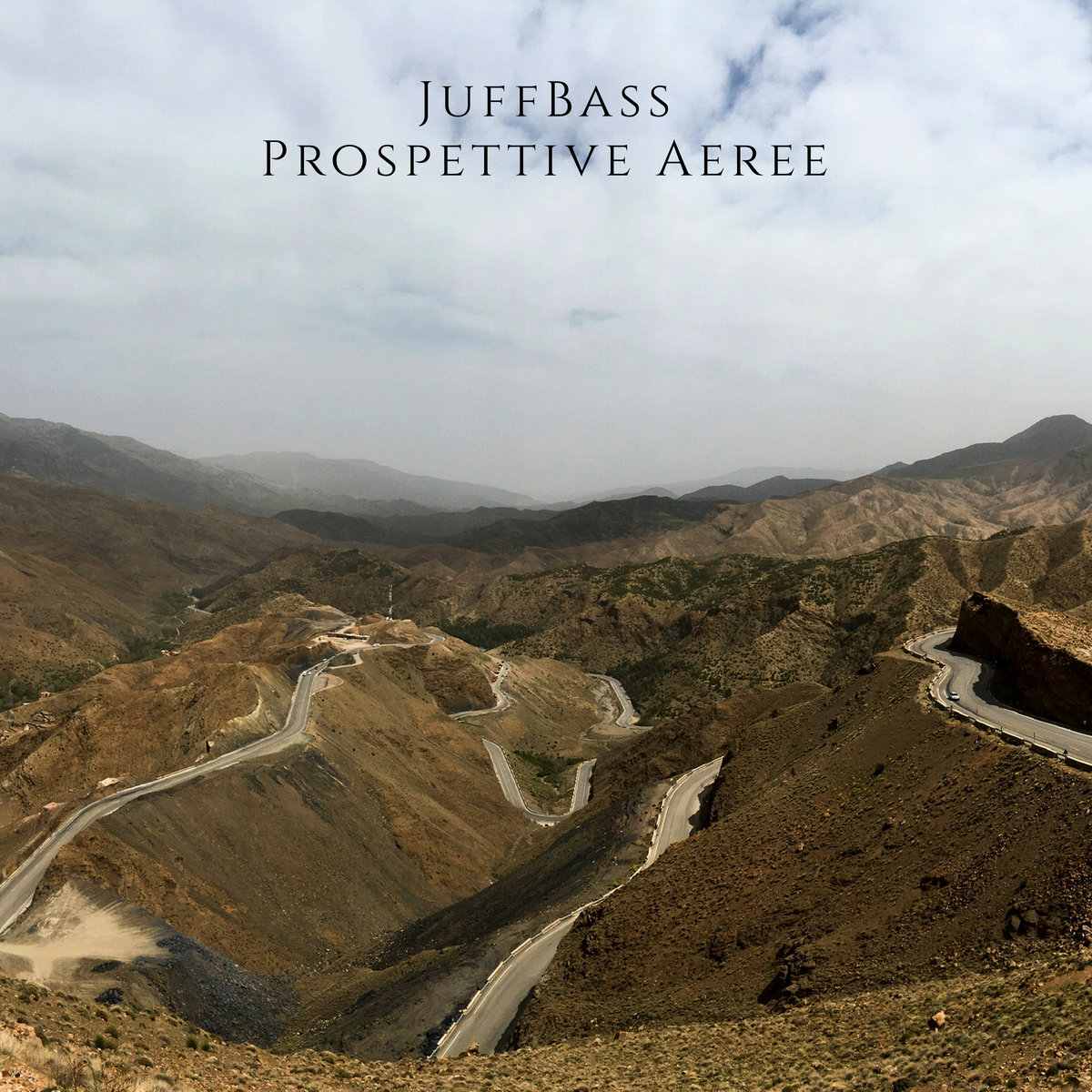 1.Prospettive Aeree 04:33
credits
released May 10, 2019
Written and recorded by JuffBass
Artwork picture by Maria B.
Fire & Lights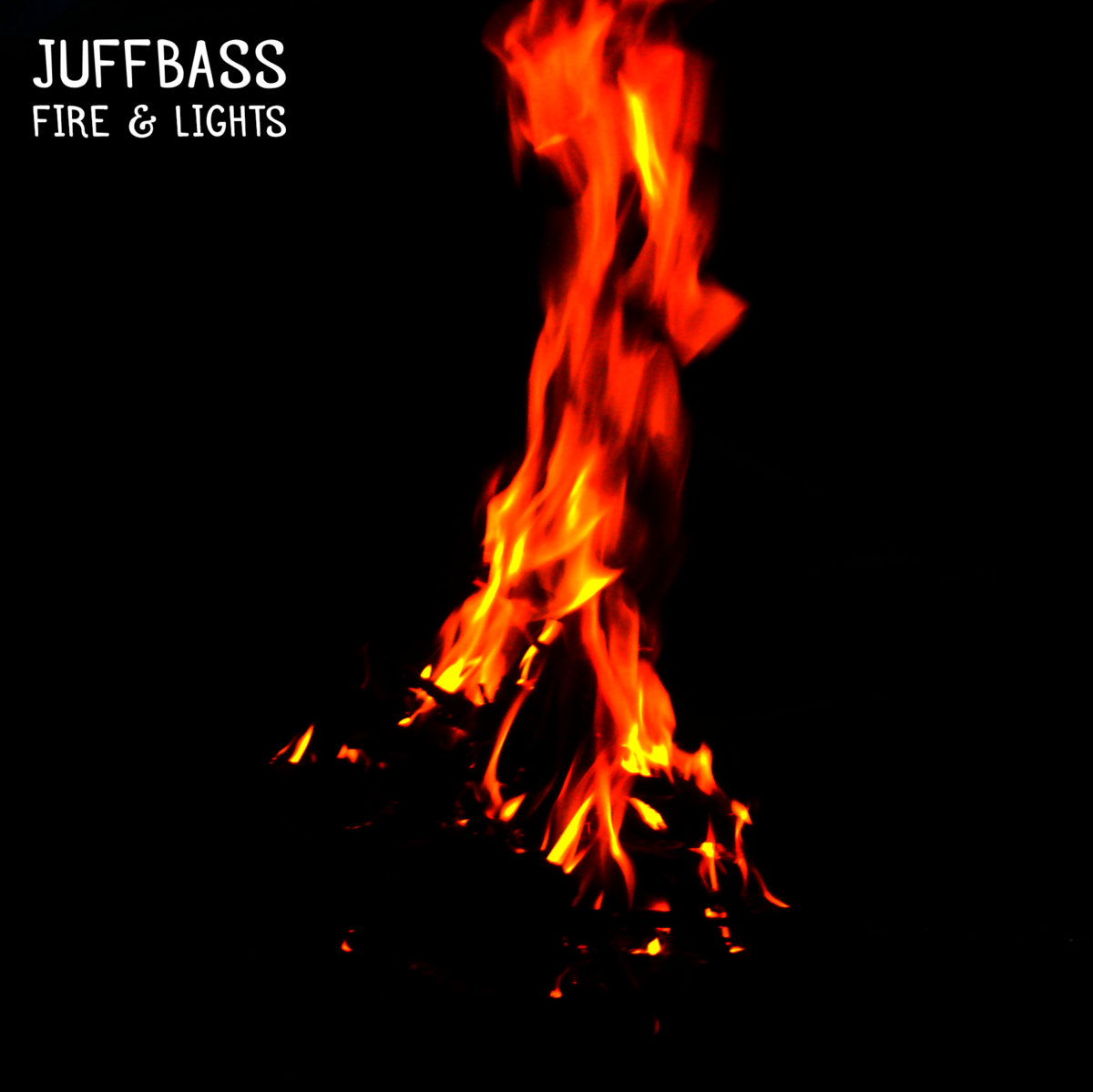 1.RK 02:53
2.Cold Nights On a Balcony 04:12
3.Sunny Day 04:26
4.Nineteen Thousand Stars 03:20
5.Regulus Ignicapillus 04:24
6.The Beginning of Winter 03:25
7.Pines In the Mist 03:23
8.The Most Positive Day of the Year 03:03
9.Cinnamon Tea 02:10
credits
released December 24, 2018
All songs written by JuffBass
Recorded by JuffBass
Artwork by JuffBass
Evenings On a Balcony
1.The Day Which Could Have Been Most Negative But Ended as Most Positive 04:14
2.Tarantula Hawk 04:31
3.Articles On Leafs 03:23
4.Where Do You Think We Are? 03:58
5.Nineteen Thousand 03:22
6.Curious Little Foxes 04:05
7.The Beginning of Autumn 03:53
8.View from the Armorican Massif 05:23
9.Evenings On a Balcony 03:54

released November 9, 2018
All songs written by JuffBass
Recorded by JuffBass
Voice in 'Where Do You Think We Are?' by Réka Kosik
Artwork by JuffBass
Special thanks to all of my friends who supported me and helped me during writing and recording this album.
Moments with Birds
1.Morning Routine is a Skill 04:44
2.R 03:07
3.Trees in the Mist 03:17
4.Happiness is All We Have 04:49
5.Regulus Regulus 03:55
6.Strawberry Tea 02:41
7.Breakfast in Texas 03:54
8.Thank You, Mom! 03:33
9.It's Good to Have a Day Off On a Sunny Day 05:08

released May 22, 2018
All songs written by JuffBass
Recorded by JuffBass
Artwork by my brother
Special thanks to all of my friends who supported me and helped me during writing and recording this album.
Very special thanks to my mom & R for everything.
Music | JuffBass (bandcamp.com)
JuffBass (@juffbass) • Fotos e vídeos do Instagram