Psychedelic/Post-Rock band from Italy.
Bio
Artichokes are a combustion spontaneous sound born on the banks of the
sea. A trio that becomes the bearer of a sound in constant search of a difficult
balance between immediacy and experimentation, between authenticity and
refinement, between rationality and pure instinct.
The result is a fiery flower from the various shades that between distortions
aggressive and dreamy, bass lines elegant and incisive, enveloping rhythms and
a few simple words try to illuminate, shape and color i soundscapes around it.

After releasing their first album A Wish Is …, the band has released three singles that anticipate the release of the new album Flashbulbs, available from 14 May 2021 on
Re_verb.
INFO:
Giorgia Arabia
2nd.chapter.prod@gmail.com
+39 327 628 4963
Members
Anthony D'Aguì(Guitar-Vocals)
Andrea De Thomatis(Bass-Synth)
Lorenzo Lanteri(Drums)
PRESS RELEASE
From desires to rites of passage:
FLASHBULBS, The second effort of the Artichokes.

Flashbulbs is the second album of the psychedelic / post-rock trio Artichokes, out on May 14th on all major online platforms, via Re_Verb.

The term Flashbulbs, used to describe those memories that connect the memory of a single individual to the experience of a high-impact collective event, well represents the general meaning of the album. If the first album "A Wish Is …" was a metaphor for the desires and aspirations of a journey that has just begun, "Flashbulbs" is the moment of reflection, the analysis of one's inner demons and the elaboration of an event that has inevitably changed your life. The need for strength and having to leave again.

"This record was essentially a very tough test for us.
A real rite of passage, in some ways a bit for the long gestation, but above all for the context in which we found ourselves, from the moment we started working on it to the moment we finished it, to each of us things have happened that have changed our lives a lot and have made us completely reconsider the limit (for better or for worse) between what is impossible and what is not ", says Andrea De Thomatis, bassist of the trio.
COMUNICATO STAMPA
Dai desideri ai riti di passaggio: FLASHBULBS, La seconda fatica degli Artichokes.
Flashbulbs è il secondo disco del trio imperiese Artichokes, in uscita il 14 Maggio su tutte
le principali piattaforme online.
Il termine Flashbulbs, usato per descrivere quei ricordi che collegano la memoria di un singolo individuo all'esperienza di un evento collettivo di grande impatto, rappresenta bene il senso generale del disco. Se il primo disco "A Wish Is…" era una metafora dei desideri e delle aspirazioni di un viaggio appena iniziato, "Flashbulbs" è il momento di riflessione, l'analisi dei propri demoni interiori e l'elaborazione di un evento che ha inevitabilmente cambiato la tua vita.
La necessità di farsi forza e dover ripartire.
"Questo disco per noi è stato essenzialmente una prova molto dura.
Un vero e proprio rito di passaggio, per certi versi
Un po' per la gestazione lunga, ma soprattutto per il contesto in cui ci siamo trovati, Dal momento in cui abbiamo iniziato a lavorarci al momento in cui lo abbiamo terminato, ad ognuno di noi sono successe cose che hanno cambiato molto le nostre esistenze e a farci riconsiderare completamente il limite (nel bene e nel male) fra quello che è impossibile e quello che non lo è", afferma Andrea De Thomatis, bassista del trio.
Discography
Flashbulbs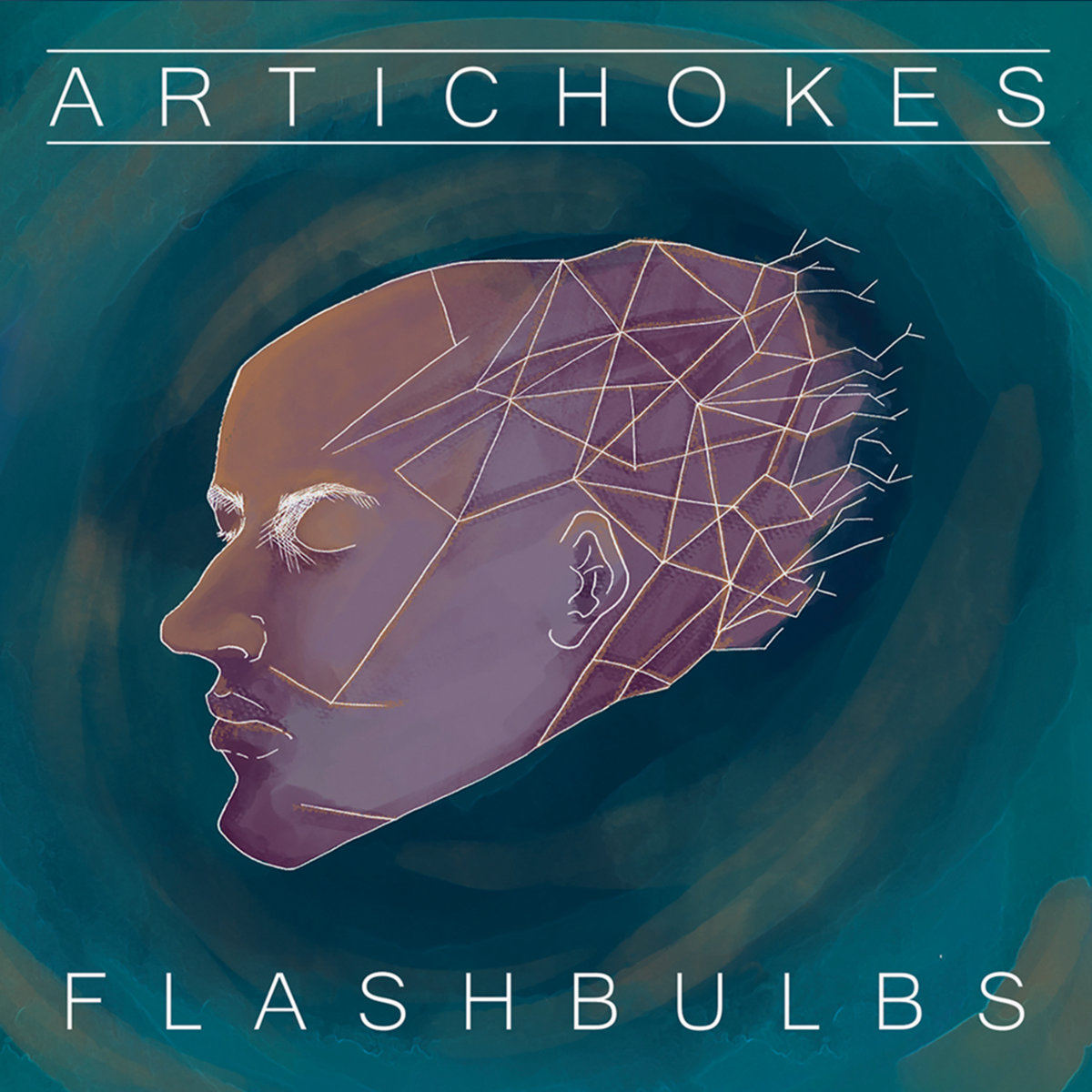 1.Toska 06:38
2.Neurone(balla da solo e si diverte) 02:52
3.Lorda Orda Di Androidi 06:05
4.Possibile 06:50
5.Flashbulbs 05:27
6.Alle Stelle 07:03
about
Recorded by Francesco Genduso at "Onda Studio", Imperia, Italy and David Rosati from "ACME Recording Studio",Raiano(AQ). Italy
Mixed by David Rosati from "ACME Recording Studio",Raiano(AQ). Italy
Artichokes are:
Anthony D'Aguì(Guitar-Vocals)
Andrea De Thomatis(Bass-Synth)
Lorenzo Lanteri(Drums)
Produced by Artichokes and Marcello Venditti
All Right Reserved
credits
released May 14, 2021
A Wish Is​.​.​.
1.Kim 07:46
2.Catafrat 05:01
3.Settembre 05:38
4.Wishes 05:30
5.Eden 06:07
6.Il Merlo E La Ghiandaia (Bonus Track) 07:25
credits
released November 30, 2015
Recorded in October 2015 by Francesco Genduso and Artichokes in "A Secret Underground Lab", Imperia Italy.
Mixing and Mastering by Francesco Genduso
All Right Reserved
Music | Artichokes (bandcamp.com)
Artichokes (@artichokes_official) • Fotos e vídeos do Instagram
Artichokes | Ouça grátis na SoundCloud
Reviews
Artichokes – I Wish Is… (artistsandbands.org)
A brilliant Italian trio of post rock instrumentals, using layered textures of experimental, psychedelic, alternative, ambient, shoegaze, space, indie, art, dream, funk, jazz fusion.
His latest album, Flahbulbs, brings six melodies, well structured, refined, full of distorted riffs, treble, precise, with beautiful fingerings, a blasting bass, a vigorous drums in both beats in a space distorted background, with vocal details and winds masterfully expressing all the sound baggage acquired by the band.
With a smooth, growing and enveloping cadence, the album shows a very rich setting in complex and intense arrangements that literally erupts in ecstatic feelings in a landscape of extreme sound and impeccable performance.
The harmony is consistent, multifaceted, marked by a unique and creative syntony of a remarkable talent in improvisation with chords and arpeggios that border on brilliance.
The album shows an impressive diversification of styles in each melody uttered, bringing different scenarios with an inerrant and indescribable depth due to the originality and vigor expressed by the trio.
A great album, I recommend it,
Aryon Maiden