Instrumental post-rock band from Kraków, Poland.
Yenisei is:
Grzegorz Cisek – Bass
Michał Gawroński – Drums
Piotr Grobelny – Guitars
Piotr Klamiński – Guitars
Rafał Piniaź – Keys, Pads, Synths
Discography
Reflections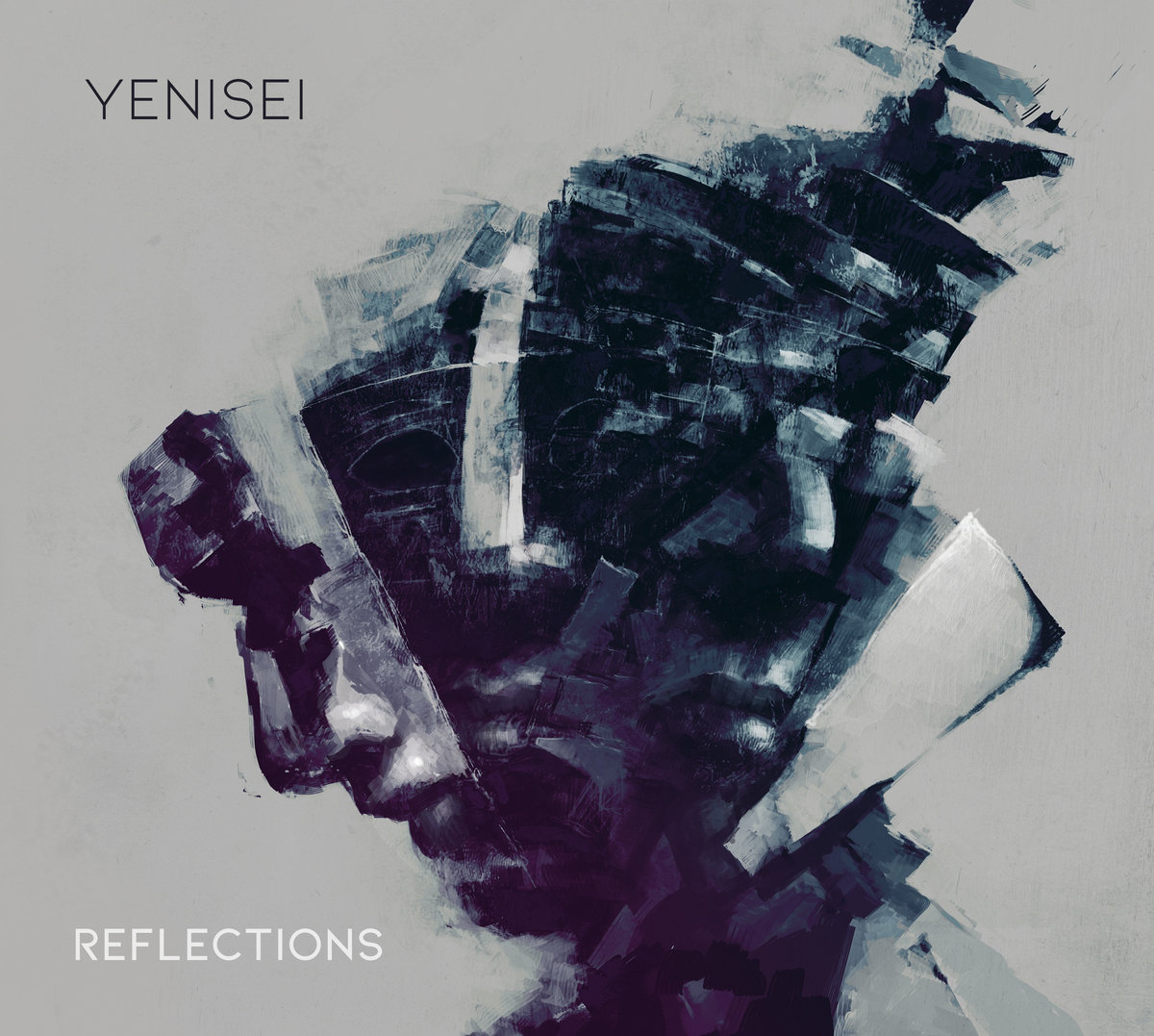 1.Gravity 03:41
2.Waves 05:32
3.Aftermath 06:34
4.Bitter Cold 04:39
5.Abandoned 03:42
6.Blurred Horizon 05:44
7.No Escape 05:06
8.Memories of Times Before 05:47
9.All That You Could Become 06:03
10.Returns 02:49
credits
released October 22, 2021
All music written and performed by Yenisei:
Grzegorz Cisek – Bass
Michał Gawroński – Drums
Piotr Grobelny – Guitars
Piotr Klamiński – Guitars
Rafał Piniaź – Keys, Pads, Synths
Recorded by Tomasz Stołowski at Nebula Studio Poland
Mixed and mastered by Maciej Karbowski at Nebula Studio Poland
Guest vocals on "No Escape" by Marta Młynarczyk
Album artwork and layout by Jarek Kubicki
kubicki.info
http://www.instagram.com/jarek_kubicki/
Review
For some time, Poland has continued to amaze with regard to the post-rock genre . Among the many good proposals of recent years there is undoubtedly The Last Cruise , the debut of the Yenisei , which in 2019 stood out for its beautiful "marine" cinematic plots, with a suggestive atmosphere and artwork perfectly in line with the title. The exquisite workmanship of the sound solutions of the first disc is delightfully confirmed in this new work, Reflections . What is immediately evident is the clear improvement in terms of recording and production, which here takes on a much more fitting and suitable role for the evocative atmospheres sculpted by the band's sound.
The deep fascination for the sea gives the instrumental music of the Polish quintet that sound dichotomy that describes its unpredictability and warmth: the disc opens with an epic piece with a typically post-rock skeleton and is tremendously effective in suggesting pace. almost narrative that will characterize the whole work, in a flourishing of perfectly timed pieces. The imposing "Waves" reaffirms the dual nature of the sea, with that mid-song climax that moves the liquid sounds into more metal territories, with more granitic and muscular riffs that describe the unpredictable impetuousness of the waves. The synths placed at the end act as a watershed (pun not intended) for a coda with unexpected and fresh rhythms. Continuing the listening we notice that the whole disc is of an excellent level, and each track has something to tell and to be remembered for. For example, in the reverberated riffs of "Aftermath", which are inserted into the sweet piano notes of the introduction, echoes of epicness are perceived Explosions In The Sky ( Take Care, Take Care, Take Care period): the drum patterns give a remarkable solemnity to the progressions, which embrace a dynamic atmosphere, always poised between a more nostalgic section and a strengthening of the rhythm section. The melody that arises after the bridge is then so apt that it remains in mind for a long time even after the end of the piece: probably because it favors both the emotional side and the catchy side in equal measure. One of the best features of this album is how much it manages to capture the mind of the listener in the unraveling of the different atmospheres that compose it: listening to the suggestive "Memories of Times Before", for example, it almost seems to be navigating the mirror of water of memories , between ethereal phrases typically post-rock and melancholy soundscapes where the factor is privileged ambient . However, the progressions take a comforting drift full of luminous energy, before returning to the nostalgic moods of the main riff, this time embellished with delicate piano notes. And what about "All That You Could Become"? One of the best songs of the lot for the writer: echoes of If These Trees Could Talk , saturated guitars that build a remarkable sonic tension that coincides with a crescendo on several occasions: the final section is an almost post-metal incendiary pleasure , filled with a undergrowth of ambient effects to color the urgency of the riffs. It is a compact and cohesive work, played well and recorded even better. Who listens so much post-rock will find a sense of familiarity in approaching listening to Reflections, and although the solutions adopted may sometimes be predictable to the most accustomed to the genre, the compositions reserve pleasant flashes of freshness: a synthesizer, a change of rhythm, an unexpected drum fill. The record is studded with memorable moments capable of attracting attention and at the same time shaking the soul; the songs convey a feeling of profound calm and completeness even in the most adrenaline-pumping and agitated phases, where the rhythmic side is privileged with more electric and cutting riffs. The goodness of the production does the rest: see "Blurred Horizon", which accumulates tension and then releases it in an exemplary way with a heart-pounding ending, or "No Escape", which with its suggestive atmospheres based on electric riffs and white voices remember the best episodes of God Is An Astronaut.
Coming to the closing piece, "Returns", between electronic inserts and ambient sound carpets, you feel a serenity comparable to observing an unknown, new and uncontaminated landscape, at the end of a journey for which a lot of energy has been spent. And isn't this the sensation you get when you discover new sides of the soul, after having crossed the impetuous sea of ​​reflections? Reflections guarantees 50 minutes of dreamlike escapes from reality to unexplored destinations, but with a delicious sense of familiarity and warmth.
Font: https://grindontheroad.com/2021/10/21/yenisei-reflections/?fbclid=IwAR0jSGEgDH6a8hxxxX4tBPs3I4r3aIzucew20b_0nkgODEX8jFowvzevQk4
The Last Cruise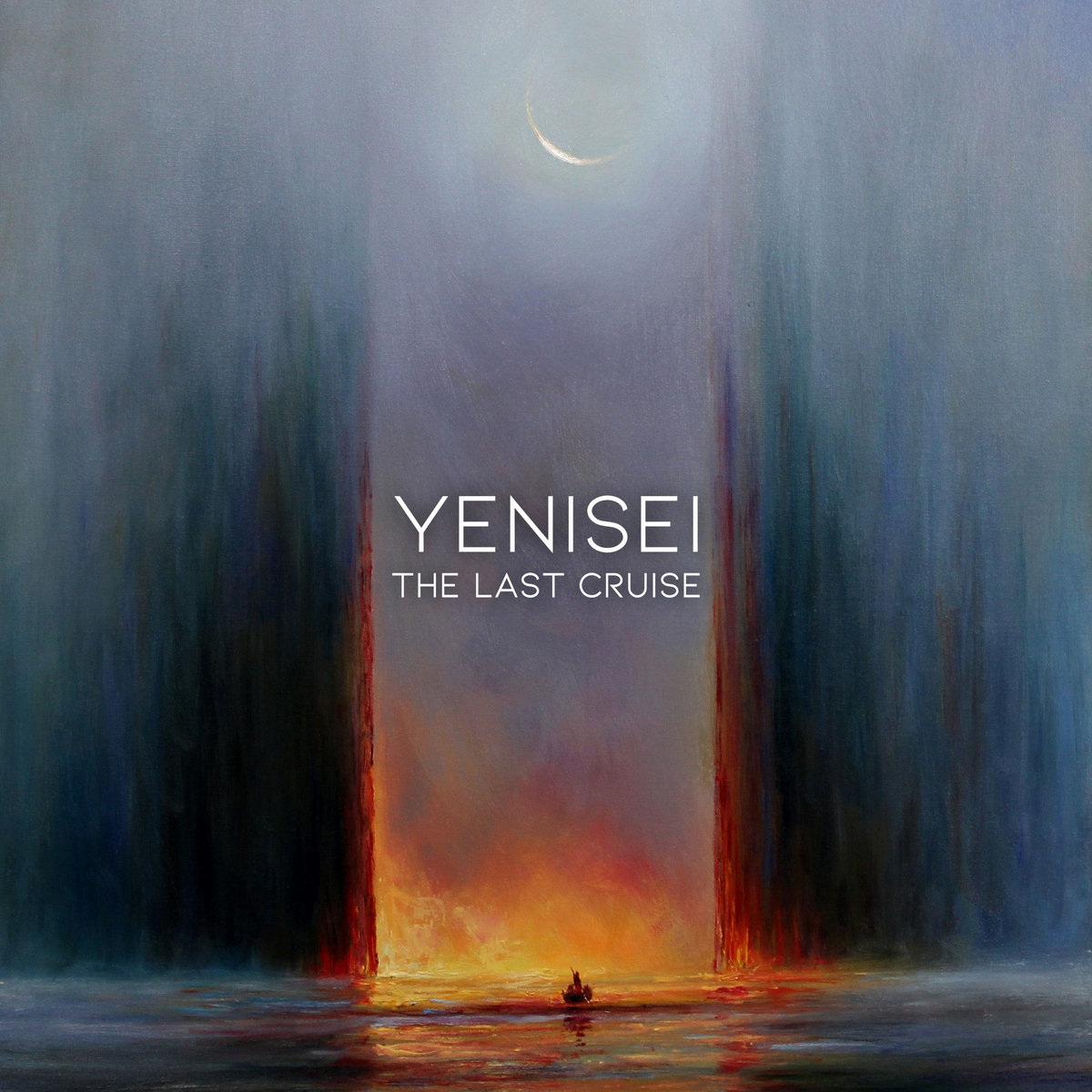 1.Libra 05:42
2.Kursk 06:07
3.Perseids 05:16
4.Long Way Home 04:52
5.Roads 06:02
6.There Was Nothing We Could Do 08:31
about
Debut album from Cracow based post-rock band Yenisei.
credits
released November 6, 2019
Yenisei is:
Grzegorz Cisek – Bass
Michał Gawroński – Drums
Piotr Grobelny – Guitars
Piotr Klamiński – Guitars
Rafał Piniaź – Keys, Pads, Synths
Album art by Mariusz Lewandowski
http://www.mariuszlewandowski.pl
All songs are written and performed by Yenisei
Recorded and produced by Ryszard Kramarski at Lynx Music studio
lynxmusic.pl
https://www.youtube.com/channel/UCPg2zjy7zvx7678FBYzCvvQ
https://www.facebook.com/yeniseipostrock/?ref=page_internal
https://yenisei.bandcamp.com/music
https://www.instagram.com/yeniseipostrock/
Reviews
Originally Polish formation Yenisei (named after a large Siberian river) was founded as a metal project, but it was so time consuming to find a vocalist that the band members began to create instrumental material. The search for the singer was stopped, instead keyboard player Rafał Piniaź joined Yenisei. "We mostly focused on having instrumental tracks showing different emotions. In some of them you can hear sadness, others could bring joy or solace. Good melodies and atmosphere are key elements that we wanted to include on our debut. We have many different inspirations from different genres, but if you like to be more familiar with good post rock bands you can check Tides From Nebula, We Lost The See or If These Trees Could Talk."
After looking at the wonderful front cover art, during my first listening session I conclude that the Yenisei river on the cover is a metaphor for the music: it starts slow and calm, gradually turns into more powerful and ends in full splendor . The 6 instrumental compositions are simply structured, every track the music starts dreamy, hypnotizing or atmospheric (with tender piano, fragile guitar and soaring keyboards), then gradually turns into more lush (with fiery guitar work, raw guitar riffs and a tight, often propulsive rhythm-section) or shifts to bombastic eruptions. The climates range from dark and melancholy to romantic or euphoric. To me it sounds like a pretty emotional and compelling musical experience. It's categorized as postrock, but I grew up in the Seventies and Eighties, often early U2, The Cure and Simple Minds come to my mind, due to the atmospheric guitars and keyboards.
My highlight is the final epic composition There Was Nothing We Could Do (8:30). In the first part the music alternates between dreamy (with spacey synthesizer flights) and more lush and powerful (with raw rock guitar). Halfway the band delivers an exciting build-up from mellow to heavy and bombastic, this creates a strong tension in the music, emphasized by the contrast between the celestial keyboard sound and the fiery guitar runs (razor sharp like Robert Fripp). This excellent track showcases the potential of Yenisei, well done guys, a promising debut album!
***+ Erik Neuteboom (edited by Tracy van Os van den Abeelen)
Font: https://www.backgroundmagazine.nl/CDreviews/YeniseiTheLastCruise.html
Brilliant Polish instrumental post rock band, using textures of melancholic, ambient, progressive, metal, experimental, in an atmospheric cinematographic background.
Its melodies are immersive, conceptual, complex, multifaceted, with an impeccable tune, beautiful, engaging arrangements, which burst out sensibility with an engaging creativity in melodious chords, full of distorted, treble, precise, sliding riffs, a protruding bass, a guiding drums in both tempo and surreal dark keys that show disruptive scenarios capable of enveloping every uttered emotion.
His debut album "The Last Cruise" from 2019, brings us six intense melodies, of a supreme tune and synergy, enhanced by rich arrangements in details and a stupendous sensitivity and virtuosity, a masterpiece, highlighted by the exuberant and exquisite melody "There Was Nothing We Could Do 8:31".
His second album "Reflections" lives up to its title, brings us ten melodies, conceptual, interconnected, marked by refined arrangements and multifaceted textures explored with impeccable brilliance, flowing in a perfect cadence and involving nuances, exploring scenarios rich in detail capable of efferss every feeling emanating. An album to debug in the smallest details, each melody brings ecstatic and sublime emotions with melancholic and metallic oscillations of extreme good taste, I recommend, wonderful album.
Congratulations to the band for the wonderful work.
Aryon Maiden